Ed Davis talks free agency, playing with Kobe, and new role with Blazers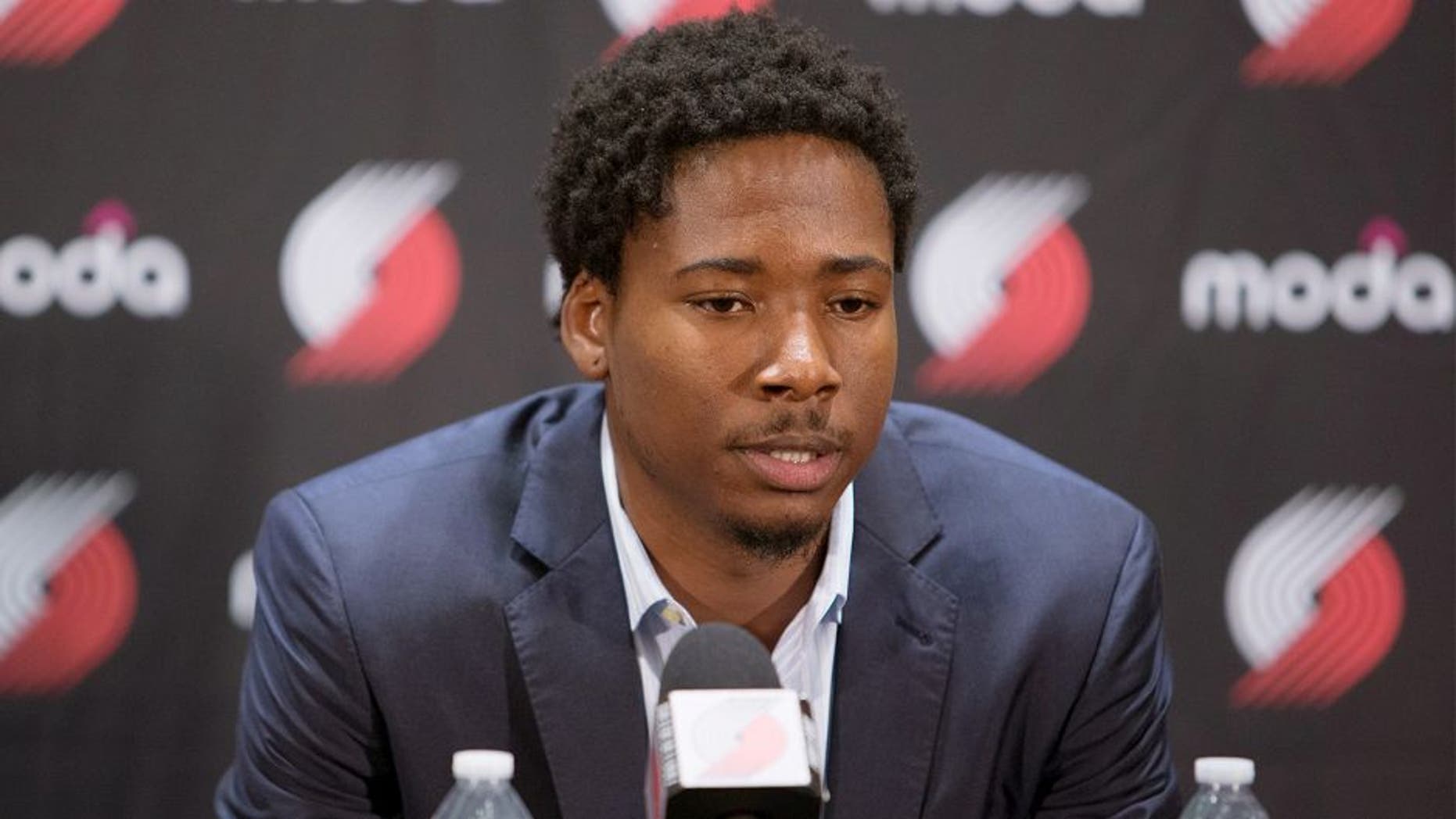 Ed Davis got the opportunity to shine last season with the Lakers, and he made the most of it. The big man averaged 7.6 rebounds per game and shot 60.1 percent from the field, numbers which were both career-highs.
Davis was rewarded for his performance with a new contract worth $20 million over three years from the Portland Trail Blazers, and spent a few minutes with FOX Sports discussing free agency, what it was like to play with Kobe Bryant and what his thoughts are on his new situation.
So, first off, you obviously switched teams this summer. What was the free agency process like?
It was just waiting for the right opportunity in the right situation, and once my agent found the right situation I wanted to jump on it. We found that in Portland, and it was a great decision.
It seemed like the reports came out pretty early in the process that you had decided to sign with the Blazers. How many teams overall did you consider?
I definitely considered going back to L.A., but it was just more whoever was going to be aggressive and whoever had a need for me. That's why I wanted to go, I didn't want to wait, wait, wait just because of the cap situation or whatever it was. I just wanted to be somewhere where they wanted me and needed me, and like I said, Portland was definitely that team.
Speaking of the Lakers, what was it like to play for that franchise and what was it like to play with Kobe Bryant? Obviously he was injured for most of the season, but what was it like being a part of the Lakers when he was around?
I enjoyed my time here in L.A. I learned a lot, and the opportunity to get minutes, especially in Memphis after not playing many minutes, I got the opportunity with the Lakers and Coach Scott and the staff. And playing with Kobe, it was great. I enjoyed playing with him just because he attracts so much attention in how teams guard him -- guys would leave me and I'd get wide-open dunks. I definitely enjoyed playing with Kobe, and just watching him and learning from him. Watching his work ethic and how seriously he takes the game, it's like a whole different level -- his mindset, things like that. I just learned a lot.
OK, let's talk about Portland. They're going to be a very different team this season, they lost some starters that they've had over the past couple of years. What are your expectations coming in there as far as how well the team can do this upcoming season?
We're a super-young team with a lot of young talent. We've got an All-Star point guard (in Damian Lillard) who will help us fight every night. When you have an All-Star, and especially a scorer like Dame, all we need to do is to keep it close until the end, and then get on his back and we'll be fine. That's going to be our main thing with all the games. We're just going to fight hard and in the last two minutes, Dame's going to take over and we'll go from there.
Yeah you mention playing with Damian Lillard, that's got to be an exciting opportunity for you. Your game is based around the pick-and-roll, playing inside and around the basket. How exciting is it for you to know you're going to get to play alongside a point guard like that who should be able to really complement your game?
It's exciting. Sort of like Kobe, he's going to get that attention, where a lot of teams are going to double-team him and throw a bunch of different defensive schemes at him. A lot of guys are going to be open because of that.
I heard a group of you guys met up in San Diego for an unofficial team workout trip. What was that like?
It was great. Dame set that up, and I think it was either nine or 10 of us. We just hung out, went to dinner and worked out. It was just great team bonding, especially with all the new guys we have on the team, it was a chance to get to know each other before training camp starts up.
Have you had a chance to talk to your new head coach about what your role might be on the team this season?
I think we'll be able to iron that out in training camp and during the preseason, and even as the season goes on. It's just more about making sure coach knows that I'll come to work every day, play my game and do what I do [to help the team win].