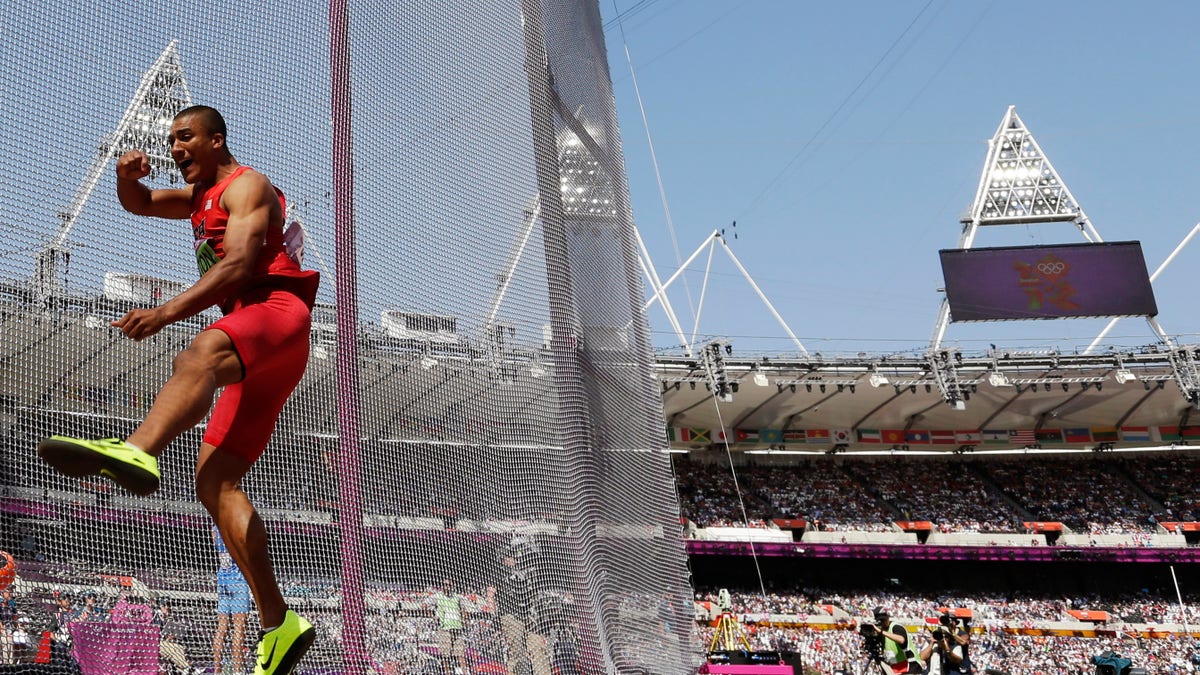 World-record holder Asthon Eaton extended his lead to 222 points over U.S. teammate Trey Hardee after eight of 10 events in the decathlon on Thursday.
After cutting Eaton's margin to 99 points with better performances in the hurdles and the discus throw in the morning, two-time world champion Hardee lost ground again with an inferior mark in the pole vault.
Eaton cleared 5.20 meters in the pole vault to collect 972 points before deciding to quit and save himself for the javelin and 1,500-meters in the evening session.
He had 7,381 points and a decent cushion on Hardee, who only managed 4:80 in the pole vault after setting the best mark in the 110-meter hurdles (13.54 seconds) and the third-best throw in the discus at 48.26.
Germany's Rico Freimuth moved into third place -- 454 points behind Eaton -- with 6,927 after a personal best in the pole vault of 4:90. Canada's Damian Warner was in fourth position with 6,916 points and two events remaining.
The decathlon at the London Games has been a battle between the Americans. Eaton had a 220-point advantage over Hardee at the halfway point on Wednesday night and the contest should go right down the 10th event.
Hardee is the superior javelin thrower of the pair, but Eaton has the better personal record in
Eaton broke the decathlon world record at U.S. trials in June when he finished with 9,039 points.