DW: Richmond Proves Rubbin' Is Racin'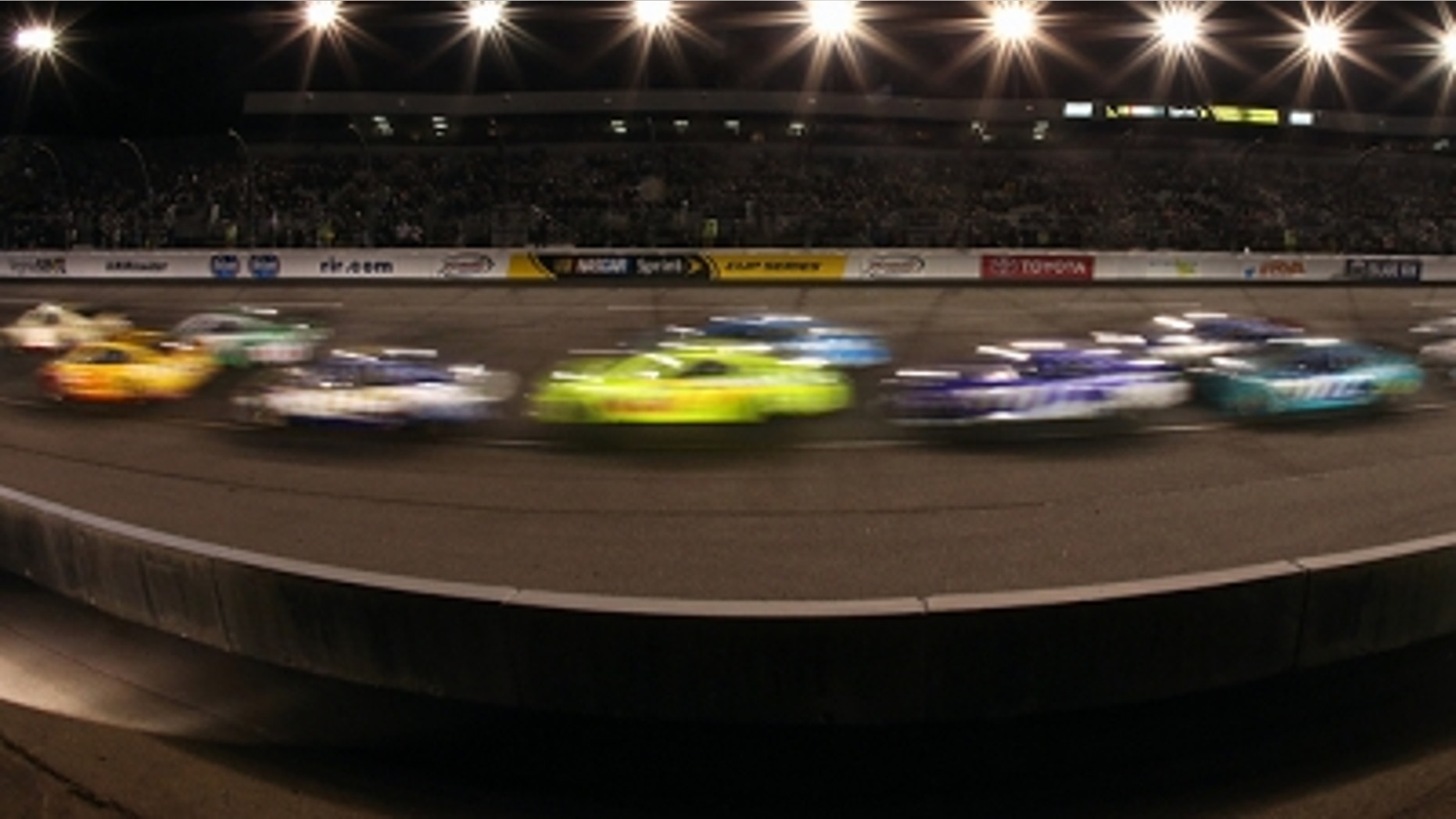 There's always been an applied theory at the short tracks that the drivers and crews all know. It applied back in the day when I was coming up through the ranks at the short tracks all over the Southeast and it still applies today in 2013 short-track racing.
After a race, if you see a guy's car with the left side all torn up, tire marks everywhere, the car number barely recognizable, that meant that guy was in the way most of the night and getting passed a lot. Conversely, on the cars you might find after the race with their right sides all banged up, tire marks everywhere, etc., you'd know that was a driver who did a lot of passing all night. In other words, if you would get under a guy and root him out of the way your right side would beat and bang on his left side as you got by him.
That's what we saw in the NASCAR Sprint Cup race Saturday night under the lights at Richmond. That old saying of "rubbin' is racing" is the standard the drivers live by on the short tracks. Think about the history of short-track racing. Who are the drivers that won on the short tracks? It's the drivers that are the most aggressive. There were drivers like Dale Earnhardt Sr., myself, Rusty Wallace and a number of others who weren't afraid to "let the left side drag," as we like to say, that knew how to make it happen. That's what it took to be successful on the short tracks.
Think about our drivers today and which ones are aggressive and successful on the short tracks? You have both Kyle and Kurt Busch. Kevin Harvick is very aggressive. Carl Edwards and
Juan Pablo Montoya are another pair on that list who aren't afraid to use the ol' bumper when the time is right.
That's the kind of driving style and mentality when it comes to these short-track events. You can't be timid. If you are, you're going to be the driver with your left side all torn up at the end of the night from constantly being passed by everyone. I always used to lick my chops when we were going to Bristol, Martinsville, Richmond, North Wilkesboro, Nashville or wherever.
I loved the short tracks, it's a driver's kind of track. It takes a lot of finesse and a lot of skill. The driver has to manage his car. He has to know when to stick his nose in there and root someone out of the way or when to simply wait and bide his time until a better opening comes along.
We saw that example Saturday night at Richmond with the tire drop-off. When your pit crew bolted on four brand-new Goodyears, you could go out there if you wanted and burn the tires off your car in 20 laps passing everyone, but then you would be junk the rest of the run.
That kind of decision is up to the driver. The good ones know how to finesse their car, using the throttle gingerly, like the example I've always said is "driving like you had an egg under the throttle pedal." Easy on the brakes and easy on the gas is great car management that will save your equipment for when you really need it. Guys that are aggressive but smart and have the finesse are the ones you see time after time after time be successful at the short-track events on our NASCAR Sprint Cup schedule.
There's just so much action all night long at a short track that there's just no way to predict who the winner will be. That was the case Saturday night at Richmond. Matt Kenseth set a new track record when he won the pole in qualifying. He dominated early and looked to be the odds-on favorite to win.
As the night wore on however and the track changed, and as other teams made their cars better, Matt's dominance evaporated. How about Juan Pablo Montoya getting up there? That was a pleasant surprise. He led 67 laps and probably was going to win the race, but then the No. 11 car of Brian Vickers blew a tire and hit the wall, bringing out the caution which forced a green-white-checkered scenario.
I will be the first to admit that I was shocked when all those cars came on pit road to get tires. The right call obviously then was two tires. Some elected to take four, but I had watched some teams take four tires all night and it never really seemed to pay off that much, so the benefit at that point in time of taking four simply wasn't there. Two tires on a green-white-checker restart was what I would have gone with.
Others like Jeff Burton and Jamie McMurray took a completely different strategy. Their crew chiefs rolled the dice to keep them out and not pit. I totally understand the call. You only have to make one full lap in a green-white-checker attempt because once the leader takes the white flag and then something should happen to bring out the yellow, well the race is over and if you are the leader, you head to victory circle.
One thing no race fan can ever deny is the last lap at Richmond International Raceway Saturday night was C-R-A-Z-Y! When that green flag came out, just think about the combinations you had. The cars up front were on old tires and behind them were cars on two tires and some on four tires. Boy, you talk about a crapshoot.
Everybody dove into the first turn and it was like the seas parted for Kevin Harvick, Clint Bowyer and Joey Logano. Everyone slid up the hill just enough to let those three drivers have a wide-open run around the bottom of the racetrack to shoot through. Obviously as you know, Kevin passed his teammate Jeff Burton and won the race.
I felt bad for Juan Pablo. He had a great car and it would have been fun to see him break his dry spell and win. Just like at short tracks all across our country, there's almost as much excitement and action after the race as there is during the race and Richmond was no exception.
Tony Stewart was upset with Kurt Busch and went over to voice his displeasure. This to me was a repeat of Fontana when he had his confrontation with Joey Logano. It's born out of frustration because near the end of both these races, Tony was near the front, but then finished mid-pack. His frustration is coming from not getting the finishes he believes he deserves.
Kurt Busch had ruffled quite a few feathers during the race. He also got into it at times with Matt Kenseth and Martin Truex Jr.
To me it really wasn't anything other than good, hard short-track racing. Kurt called it a "free-for-all" and I am inclined to agree with him.
I also think we are seeing a maturity in Kurt. Instead of getting all wrapped up in heated tempers as he has been known to do on-camera, Kurt chose the other night to simply say, "Let's talk about my team and our great ninth-place finish." I thought Kurt handled it beautifully and maybe it signals a positive change in Kurt.
This is the sport I love. This was the kind of race I would pay money to go see. To go watch these drivers with the passion they have running as hard as they can lap after lap is simply exciting. They are giving it all they've got. They are all-in. I think what we all saw Saturday night was one of the most exciting, aggressive races we've seen at Richmond in a long time. The cherry on top was the finish which was unbelievable and fantastic in my book.
So we've left the fun bull-ring, short-track racing of Richmond and are headed to the biggest track on our circuit – Talladega Superspeedway. This weekend will bring back the high-speed pack racing we last saw in Daytona two months ago. You never know what you're going to get at Talladega.
Everyone will be on the edge of their seat, assuming they are even sitting down, because while we all hope we never have the Big One, history tells us it's more a matter of "when" than of "if."