Drew Brees may hit 400 career touchdown passes Sunday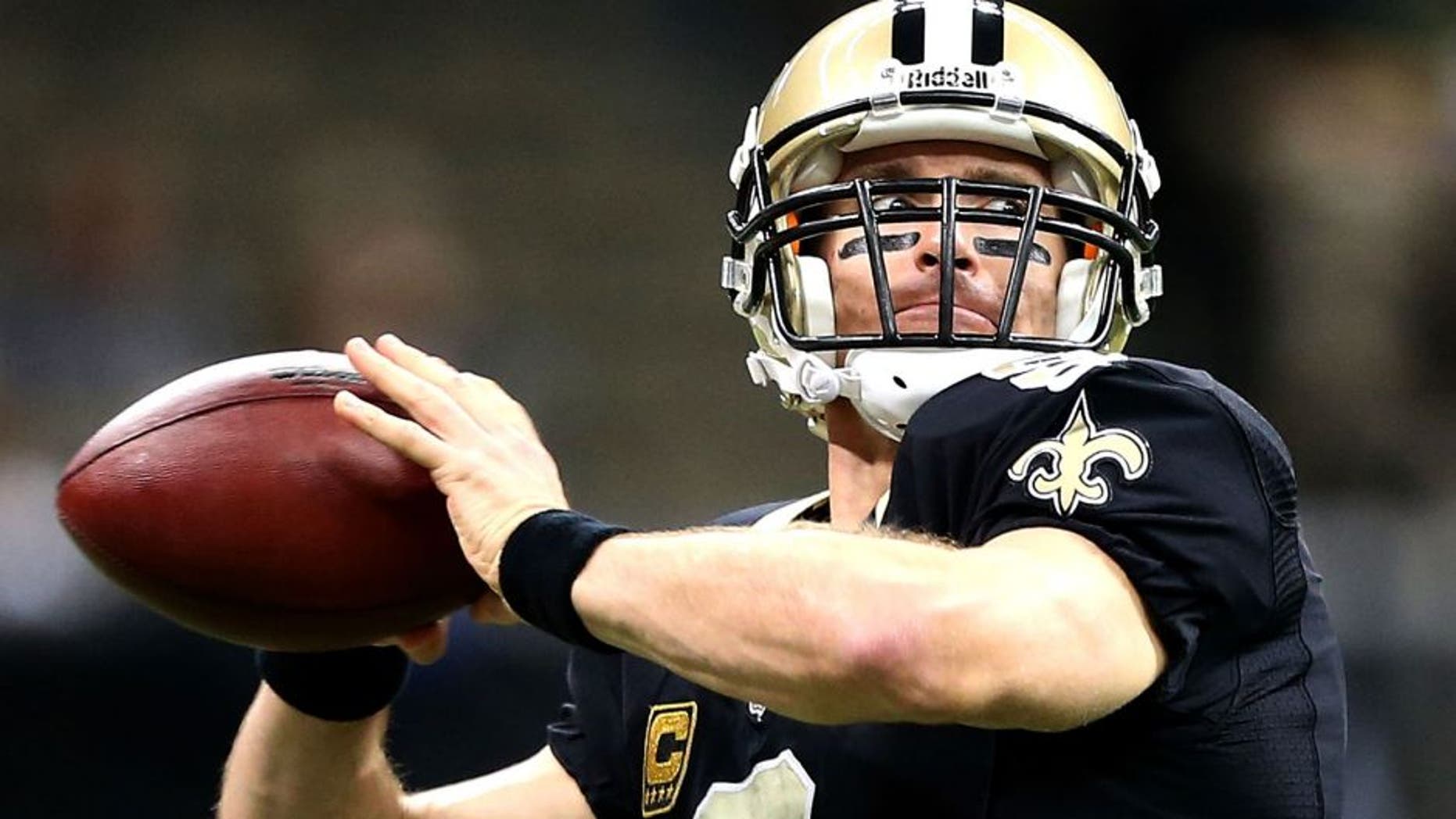 The lead man for the New Orleans Saints probably cares very little about statistics, especially since his team is 0-1. Even with that said though, quarterback Drew Brees is right on the fringe of hitting the incredible mark of 400 passing touchdowns in his career.
As Michael David Smith of Pro Football Talk reported, he and Tom Brady are both within striking distance of the impressive number.
For Brees, he would need to toss three scores against the Tampa Bay Buccaneers on Sunday (who just gave up four to rookie Marcus Mariota). On the other side, Brady draws a touch matchup with the Buffalo Bills, who just slowed down Andrew Luck, and he would need to throw for four touchdowns Sunday.
Both have the chance to hit 400 this weekend, but it's a pretty safe bet that they'll get there within the next two weeks, at the very worst.
(h/t Pro Football Talk)