Drew Blickensderfer, Aric Almirola crew chief, breaks down penalty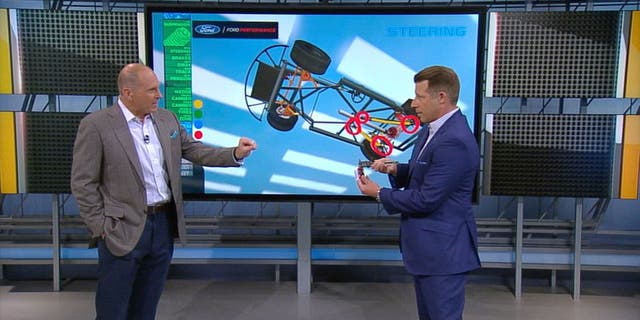 Drew Blickensderfer, crew chief of the No. 43 Richard Petty Motorsports Ford driven by Aric Almirola, visited "NASCAR Race Hub" on Wednesday.
Watch the video above as Blickensderfer breaks down exactly what led to NASCAR penalizing the No. 43 team 35 driver and owner points, plus levying a $65,000 fine and three-points-race suspension on Blickensderfer, after their car failed post-race inspection teardown at the NASCAR R&D Center earlier this week.
Almirola's fourth-place finish in the GEICO 500 at Talladega Superspeedway last Sunday also was encumbered. All told, the hit to Almirola in the driver points standings dropped him from 17th -- on the very edge of qualifying for NASCAR's playoffs -- to 20th.
Blickensderfer explains what happened and accepts a small "loan" (or was it a gift?) from "Hub" co-host Adam Alexander that might help him with his hefty fine.
Russell LaBounty | , LAT Images www.latphoto.co.uk