Drew Bledsoe commends Tony Romo for handling 'difficult situation with a ton of class'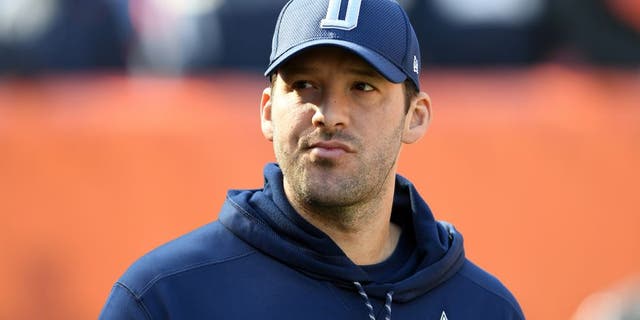 Tony Romo stood in front of a podium at the Ford Center in Frisco on Tuesday for just shy of five minutes as he read a concession speech, anointing Dak Prescott as the Dallas Cowboys' starting quarterback. Romo said Prescott has "earned the right to be our quarterback," essentially stepping aside as he leads the Cowboys toward the playoffs.
It was one of the classiest and emotional moments the league has seen in a long time, and many across the NFL commended Romo for making that difficult speech. Drew Bledsoe, whom Romo supplanted as Dallas' starter back in 2006, was particularly impressed.
Here's what Bledsoe had to say, via Ed Werder of ESPN:
"He handled a difficult situation with a ton of class. It is honestly a really hard thing to be simultaneously happy for your team but also have your heart ripped out because you don't get to take the field."
Bledsoe obviously understands the situation Romo is being faced with considering he's been through it himself. Not only was Bledsoe replaced by Romo in 2006, but he was bumped from the starting lineup by Tom Brady during his days in New England.
There is a difference between their two predicaments, though. Bledsoe never played another game for either team, but Romo still has a chance to lead the Cowboys to a Super Bowl this season. Should Prescott struggle or get injured, Romo would get the call and have a chance to do what Peyton Manning did for the Broncos last season.