Draft prospect happy to share Internet history with one curious team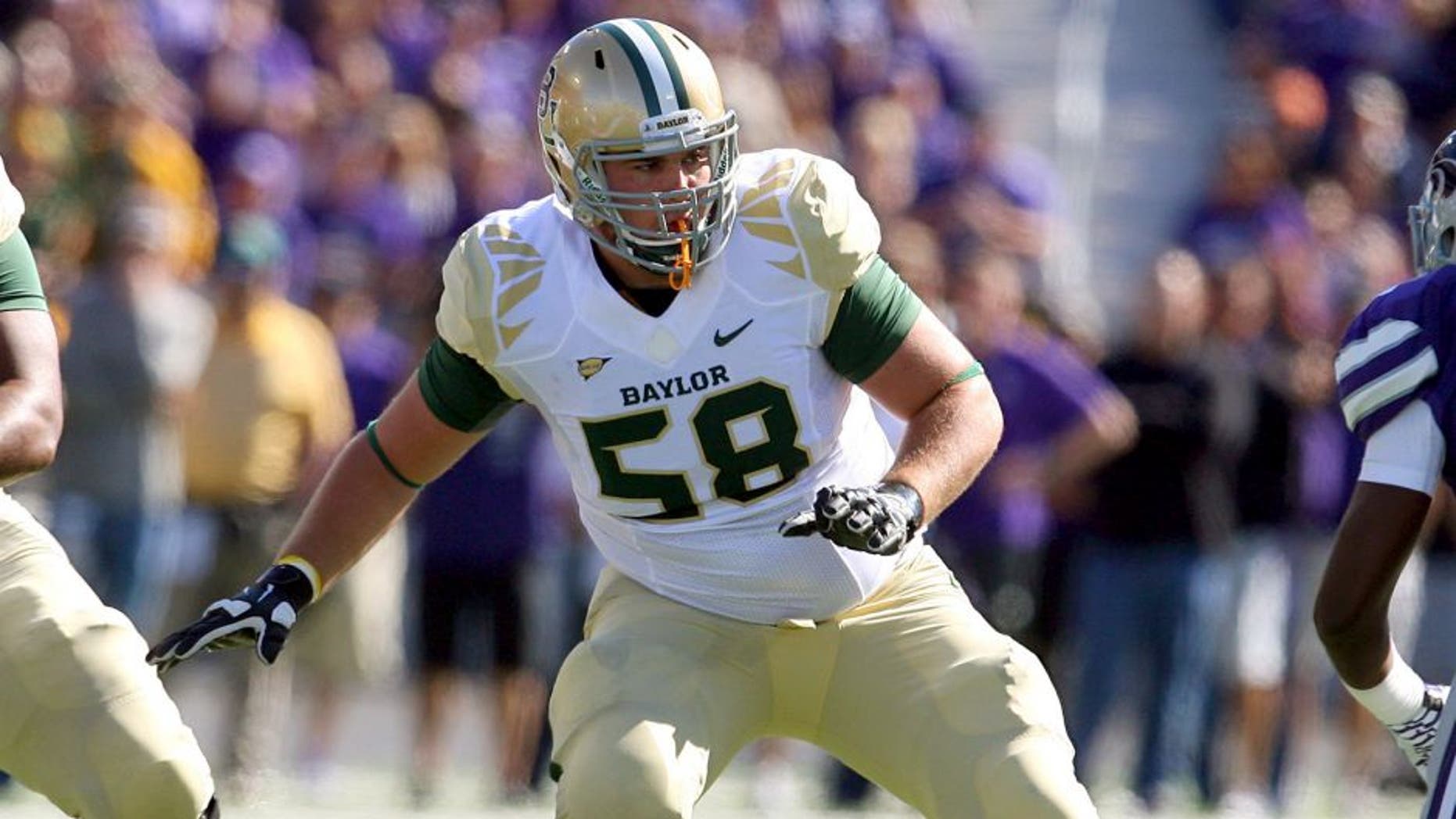 The interview process at the NFL Combine is important for prospects -- particularly for the ones with off-field issues. Players will be asked about everything from their study habits in college to a question about whether or not they find their mother attractive.
Former Baylor offensive lineman Spencer Drango shared one of the strange questions he was asked during an interview with one team.
"Would you share your internet history with me?"
As any good prospect would do, Drango was happy to hand over the keys to his browser history.
"I said 'yeah,'" Drango said via CBS Sports. "I search a lot of food, directions, how to spell words because I'm dyslexic, things like that."
Drango obviously had nothing to hide. Maybe he's familiar with using a private browser, or Google's Incognito mode. Or maybe he's just a good kid and only researches things to better his life.
Drango is an interesting prospect for several reasons. Not only has he fought to overcome dyslexia during his football career, but he was outstanding at Baylor last season. He allowed zero sacks and just six pressures all year, which is even more impressive given Baylor's pass-happy offense.
Learning the ins and outs of football in the beginning was tough for Drango, but once he became familiar with the sport, dyslexia wasn't an issue.
"When I first started playing it did because [I was] brand new to football and didn't know how to, I lined up," he said. "They said offensive linemen go here and linebackers go there and I went with the linebackers and I was clearly not a linebacker. It was things like that and I had to learn the game and that was a little overwhelming at first but once I learned the game dyslexia hasn't affected me."
Drango isn't expected to be a first-round pick in the upcoming draft, but his story is one to root for. Especially because of the fact that he wants to help those who suffer from dyslexia just as he does.
"I definitely would [like to work with dyslexic kids]. It would be a cool opportunity," Drango said. "God's blessed me with this platform that I have so if I can encourage kids and other people in my situation that have similar circumstances, it's an outstanding opportunity to do so and I will."