Dr. Andrews 'stunned' by Marcus Stroman's progress in ACL rehab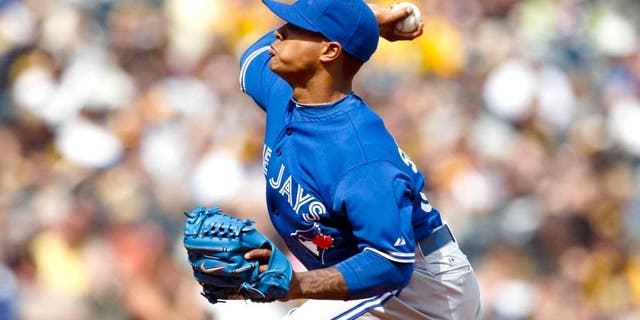 Though many believed he'd be sidelined for the 2015 season, Toronto Blue Jays starting pitcher Marcus Stroman was determined to come back by September.
He looks well on his way to doing just that.
The expected rehab for an ACL tear is six months, but Stroman is five months out and ready to return to the mound for a rehab stint.
He met with Dr. James Andrews on Monday and said that the orthopedist was "stunned" by his progress:
It's not likely that Stroman will return to the starting rotation, but he would undoubtedly provide a boost in the pen ahead of 20-year-old closer Roberto Osuna.