Doug Baldwin explains how badly the Seahawks will miss Marshawn Lynch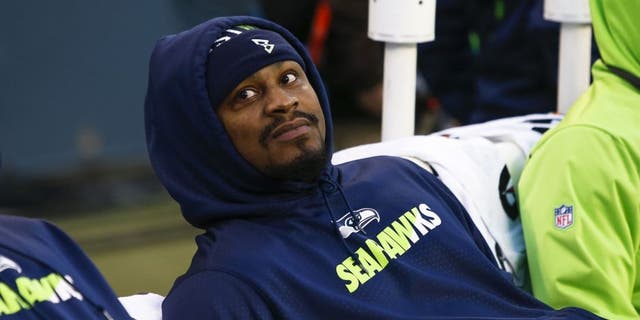 For the first time since the start of the 2010 season, the Seattle Seahawks are preparing to be without Marshawn Lynch in the backfield. The five-time Pro Bowler called it a career back in February, leaving a hole at running back that the Seahawks haven't had in quite some time. Despite the Seahawks' success without Lynch on the field for much of last season, the void won't be easy to fill.
Wide receiver Doug Baldwin admits that, too. He shared his thoughts on "NFL Total Access" Thursday.
"We drafted a lot of running backs, and we know that we're going back to the run game," Baldwin said. "But the idea of being able to fulfill that role, that void that Marshawn is leaving is going to be tough."
Baldwin went further into depth on why Lynch's presence will be so tough to replace -- both on the field and off it.
"Everything that he's done for us, not only on the field but also being our main stable leader in the locker room, we're going to miss him," he said. "It's going to be hard to go along without him. It was a light-hearted tweet just to show him our appreciation and give a little salute to him."
So who's going to replace Lynch? Well, it probably won't be one guy. Thomas Rawls is the first man up after putting together a stellar rookie season before breaking his ankle. Behind him are a boatload of rookies, and Christine Michael.
The Seahawks were sure to address the position in the draft, taking a total of four running backs -- two in the first five rounds. C.J. Prosise is a dynamic offensive weapon who mostly played wideout at Notre Dame, while Alex Collins is more of a downhill runner with enough speed to break a long run.
The Seahawks have the talent to make up for the loss of Lynch, but it won't be easy -- especially in 2016.