Dolphins rookie OT Mickey Baucus retires from NFL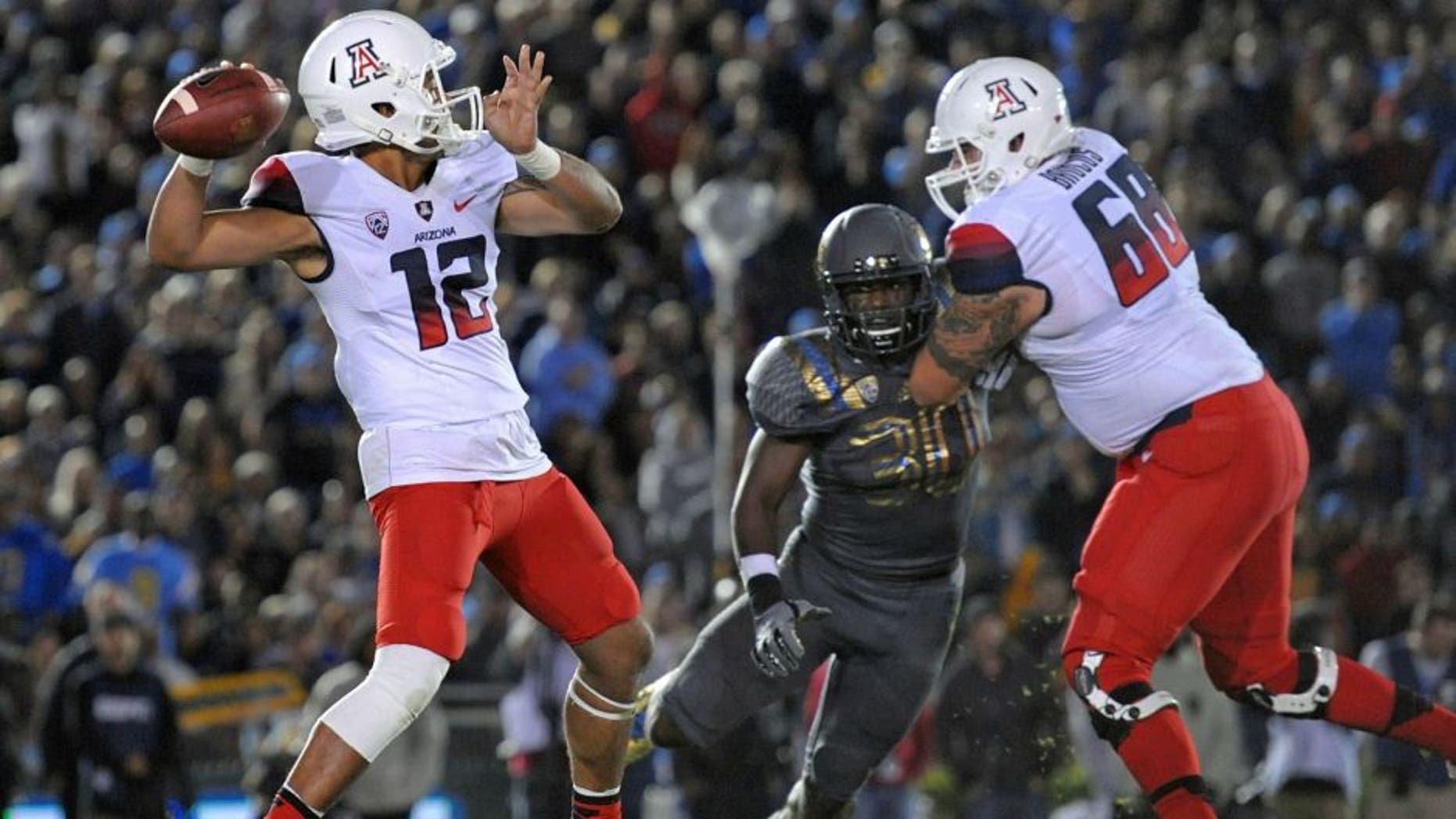 It's a trend that's sadly becoming too familiar in the NFL. You never want to see young, talented players retiring from the football, but it's happened several times this season with the 49ers' Chris Borland and the Titans' Jake Locker. Unfortunately, the Miami Dolphins' rookie offensive tackle, Mickey Baucus has decided to call it a career, as well.
Baucus was an undrafted rookie out of Arizona who was signed by the team and was just a week away from making it to training camp. He was a four-year starter at Arizona and as durable as they come. It's sad to see so many young players retire at an early age, but it's an important decision every athlete has to make.
(h/t Twitter)
Photo Credit: Jake Roth/USA Today Sports