Dolphins RB LaMichael James wants to go by LaMike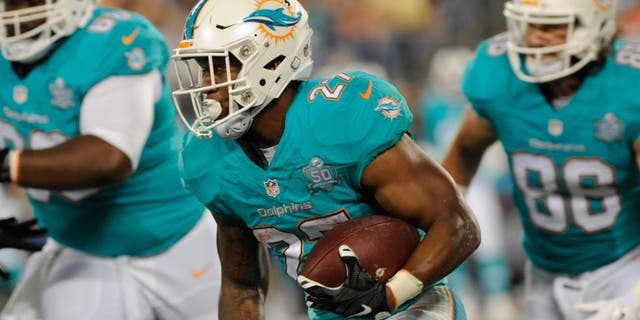 NEWYou can now listen to Fox News articles!
DAVIE, Fla. (AP) -- If LaMichael James is to make the Miami Dolphins' final roster, he'll do it as LaMike.
James says he prefers the shorter first name, and he'll be identified that way on the press box flip cards at Thursday's exhibition game against Tampa Bay. That's a change for James, who has long been known by football fans as LaMichael, including when he finished third in the 2010 Heisman Trophy race with Oregon.
James is identified on web sites and in Dolphins publications as LaMichael. But he said his friends and family have always called him LaMike, and claimed that to be the name his Dolphins teammates use. He said he's not even sure where the longer first name came from.
Dolphins officials only recently became aware he prefers LaMike.