Doc Rivers, Paul Pierce explain Clippers' league-best start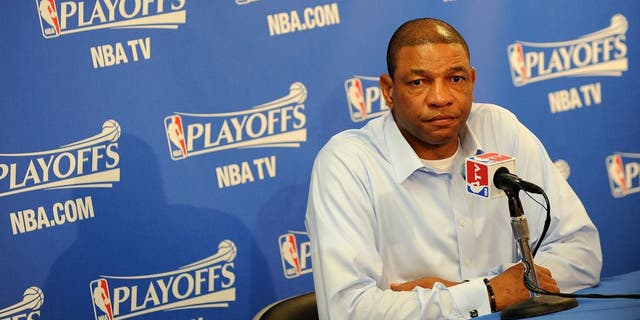 The Clippers are off to a 10-1 start this season and are crushing opponents by an average of 16.6 points per game. They've led by 40 points in two different contests, and can confidently say they're the league's best team 11 games in.
Doc Rivers, of course, wants no part of that label, considering how the Clippers have suffered earlier-than-expected playoff exits four years straight. But he and Paul Pierce do believe those past failures are what's fueling L.A.'s extremely strong start.
"You get tired of losing," Rivers said, via ESPN. "The whole second-round [playoff ceiling the franchise has yet to break through] ... I don't think our guys care about that, they just want to win. At some point guys just get tired of losing. I think our guys are at that point."
"This team has a lot of built-up frustration," Pierce said. "They have first-round losses, second-round losses. ... This looks like built-up frustration over here."
The Clippers have made it to the second round of the postseason three out of the past five years, and never further in their franchise history. It's a long season, and a lot can go wrong -- just ask Blake Griffin about that. But if L.A. can keep it together, it looks as though the Clippers will have a real shot at contending for a title, which is something very few pundits predicted before the season began.