Do the math: Chase numbers add up to an exciting title race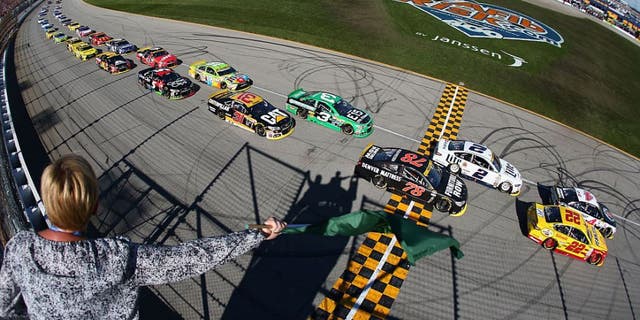 The 13th edition of the Chase for the NASCAR Sprint Cup kicks off Sunday at Chicagoland Speedway, site of the Teenage Mutant Ninja 400.
Here are some Chase stats to ponder prior to the start of NASCAR's 10-race, season-ending playoffs.
Perfect attendance
Jimmie Johnson is the only driver to qualify for the Chase every year he's been eligible. Guess there's a reason he has six championships after all.
Quick strike
How important is it to win the first race of the Chase? Only three times in the first 12 editions of the Chase has the driver who won the opening race gone on to win the championship that same year: Kurt Busch in the very first Chase in 2014, Tony Stewart in 2011 and Brad Keselowski in 2012.
Champions in the house
Since the Chase era began in 2004, six different drivers have won Cup championships --€" Kurt Busch, Tony Stewart, Jimmie Johnson, Brad Keselowski, Kevin Harvick and Kyle Busch. Each of those six drivers is in the Chase field again this year, as is Matt Kenseth, the last driver to win a title before the Chase era began.
Consistency counts
Jamie McMurray hasn't won a race since Talladega in October 2013. He hasn't led a single lap so far this year, and has only one top-five finish. But he rarely has truly bad races, and that's helped him race his way into this year's Chase.
A new closer?
Kevin Harvick's nickname used to be "The Closer" because he won a lot of races in the late stages. But this year's closer might be Brad Keselowski, who is tied for the series lead with four race victories, but ranks just sixth in laps led. That's a sign he wins by coming on late, rather than dominating all race long.
Strength in numbers
Joe Gibbs Racing is the only team to have all four of its drivers make the Chase. Stewart-Haas Racing got three drivers in, while Team Penske, Hendrick Motorsports and Chip Ganassi Racing each got two in.
On the pole
Everyone knows that the Joe Gibbs Racing Toyotas are fast. This year, Carl Edwards has put the No. 19 JGR Toyota on the pole a series-high five times. No other Cup driver has more than three poles.
Twice as nice
Chris Buescher and Chase Elliott are the first rookies to make NASCAR's playoffs since Denny Hamlin in 2006. This is the first time there has ever been a pair of rookies in the Chase.
Leaders of the pack
If you're putting together your fantasy Chase grid, take a close look at laps led. Collectively, Kyle Busch, Kevin Harvick and Martin Truex Jr. have led 3,689 laps so far this year, which is more than the other 13 Chase drivers combined. You can expect to see some or all three of them racing for a championship at Homestead-Miami Speedway in 10 weeks.