Did Pinkel find his calling as a broadcaster?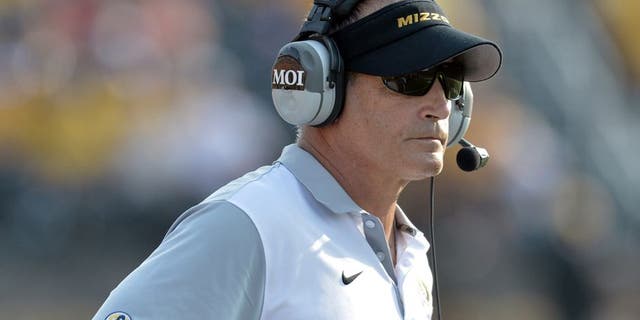 As some high-profile football coaches and players transition away from the sport, the field of broadcasting opens up -- encapsulating the individuals in a warm blanket of familiarity.
While not active participants as coaches or players, the broadcasting realm enables them to still involve themselves with the sport.
Since retiring, Gary Pinkel has involved himself with opportunities to speak about the sport he invested so much time of his life in. He worked for the SEC Network during last week's contest between Florida and Alabama.
Suffice it to say, but he did seem to have a great time.
"You know what? That was fun, I really enjoyed it," said Pinkel. "I really, really enjoyed it. It was a really, really good experience. I shouldn't say it was easy. That's not the right word. But for some reason, it felt very natural. It was a good deal."
With Pinkel's articulate nature as a speaker, and vast knowledge of the college football landscape, there's no question he'll be in line for more chances broadcasting about the sport.
"I think I'll do a lot better if I did it again," said Pinkel. "And I'm sure opportunities are out there. There might be some great ones. We'll see where it goes."
(h/t Columbia Daily Tribune)