Did Jeb Bush Try To Buy The Miami Marlins?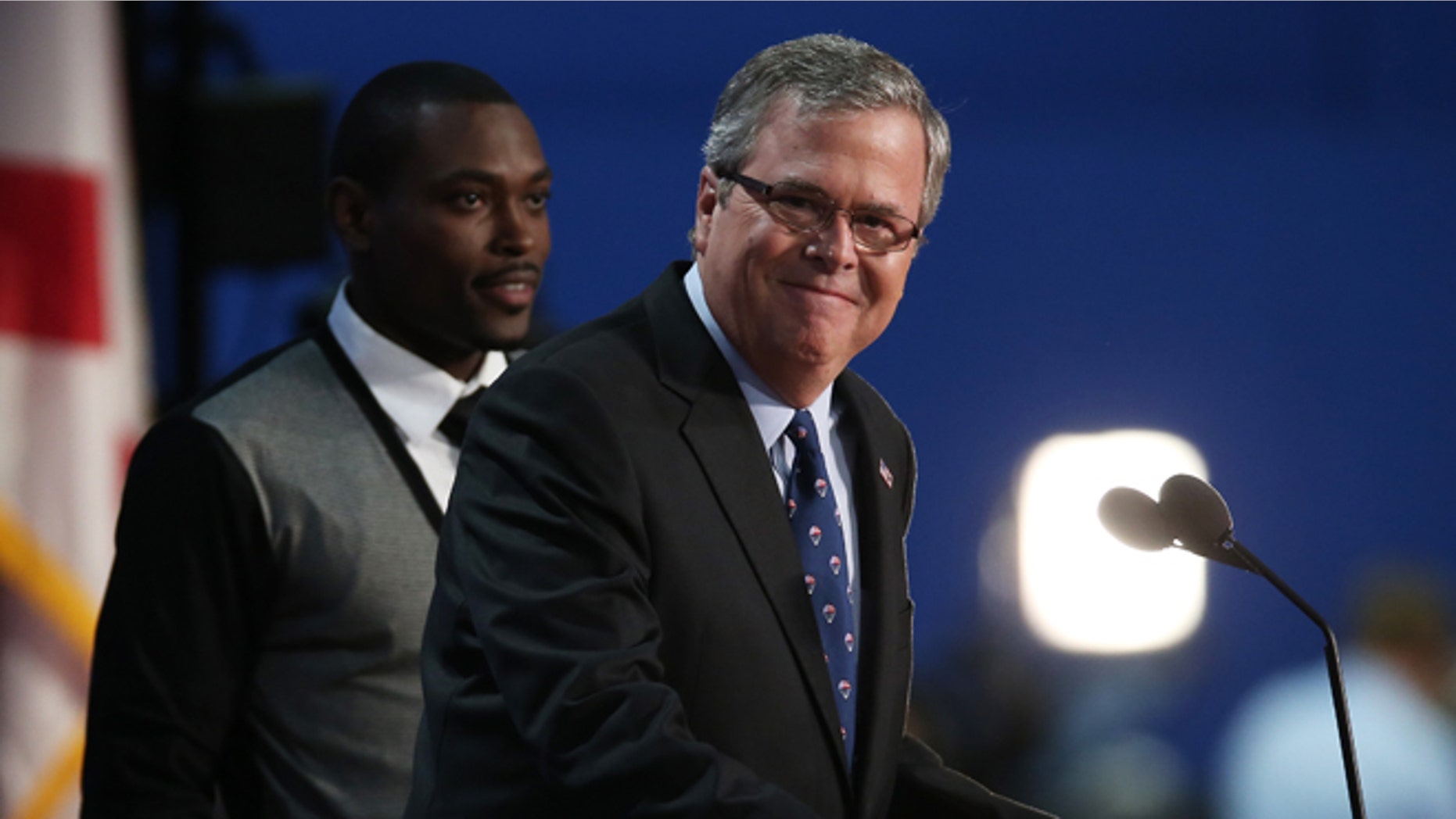 Former Florida Gov. Jeb Bush reportedly tried to buy the Miami Marlins from embattled owner Jeffrey Loria, but was turned down, The Miami Herald is reporting.
Bush made a "large offer" for the baseball team, but Loria insisted it was not for sale, this according to an anonymous source cited by the Herald.
Bush had corralled a group of wealthy investors that possibly included Venezuelan media tycoon Gustavo Cisneros, The Herald said.
Neither Bush nor Cisneros would comment on the deal. The Marlin's public relations team did not return a phone call by Fox News Latino seeking comment.
Loria has been a controversial figure in the Miami area.
The art mogul last year redesigned and rebranded the team, formerly the Florida Marlins, with a new name, look, colors and uniforms. The team was also finally able to get and move into their new stadium, a state-funded dome in Little Havana that had been in the works for over a decade.
The team went on a spending spree, acquiring top free agent Jose Reyes with a with a six-year, $106 million contract. The Marlins were expected to compete for the division crown but didn't even come close, finishing the season in last place in their division.
Loria made a series of controversial moves that drew the ire of fans. During the season, the team dumped shortstop Hanley Ramirez, who they had moved to third base, to the Los Angeles Dodgers and this offseason traded Reyes along with Josh Johnson, Mark Buehrle, Emilio Bonifacio and John Buck to the Toronto Blue Jays.
Buehrle later said the Marlins lied to him regarding his future while Reyes said Loria said one thing and did another.
The Marlins have also come under fire because, as reported by several national and local publications, the stadium's loans have become a $3 billion disaster for taxpayers.
As for Bush, his family is no stranger to the sport. His brother, former President George W. Bush, is a former owner and managing partner of the Texas Rangers.