Devon Still hoping to catch on once life gets back to normal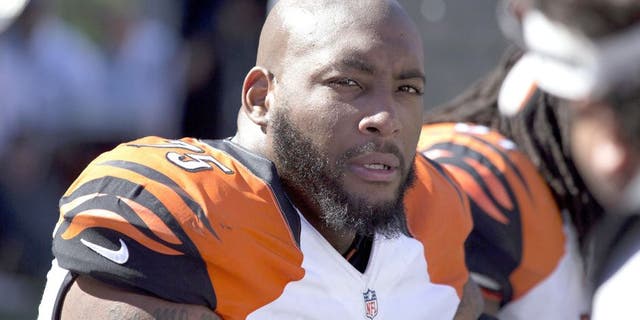 NEWYou can now listen to Fox News articles!
Former Cincinnati Bengals defensive tackle Devon Still is eager to continue his career, but it may have to wait until after the season.
Still, who worked out with the Titans and Colts this season after his release from the Bengals in September, told ESPN that he has two futures contract offers on the table. He did not specify which teams, but a futures contract allows a player to join a team immediately after the season and be eligible for offseason workouts in the spring.
Still and his 5-year-old daughter Leah captured the hearts of the nation last year as she battled pediatric cancer. Leah is now cancer free and a month away from finishing her post-cancer treatments, according to ESPN.com's Coley Harvey. Having his daughter back to health will allow Still to focus more on football.
"That was the issue for a lot of teams," Still said. "My daughter went into remission last March, but she still had a long way to go as far as treatment. They weren't really sure which direction that was going to go in, but now that my daughter is about to be finished, teams will be able to see that we can get back to living our normal lives."
While Still wishes he could've been a part of the Bengals 10-2 run this season, he has been pulling for his former team as a fan.
"They're getting exactly what they deserve," Still said. "When you do good, you receive good. And the way the Bengals organization stuck by me last year given what my daughter was going through, and seeing what type of season they're having now, I couldn't wish for anything better for them."