Devils' Schneider to rock sweet leg pads at All-Star Game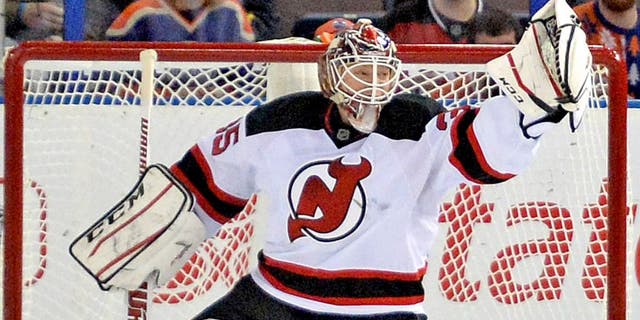 NEWYou can now listen to Fox News articles!
New Jersey Devils goaltender Cory Schneider is looking forward to his trip to Music City for the upcoming NHL All-Star Game.
So much so, in fact, that Schneider displayed his custom-made leg pads - complete with interlocking guitars - for this weekend's festivities. Perhaps the 29-year-old Schneider had music on the brain after the Devils dropped a 2-0 decision to the Metropolitan Division-rival Pittsburgh Penguins on Tuesday.
Via NJ.com:
Alas, Schneider (22-15-5, four shutouts, 2.03 goals-against average) and the Devils (25-20-5) have made some sweet music thus far this season.
After missing the playoffs in each of the last three campaigns, New Jersey is in the thick of the wild-card picture heading into the All-Star break.