Derrick Rose on calling the Knicks a 'super team': 'I'm not taking that back'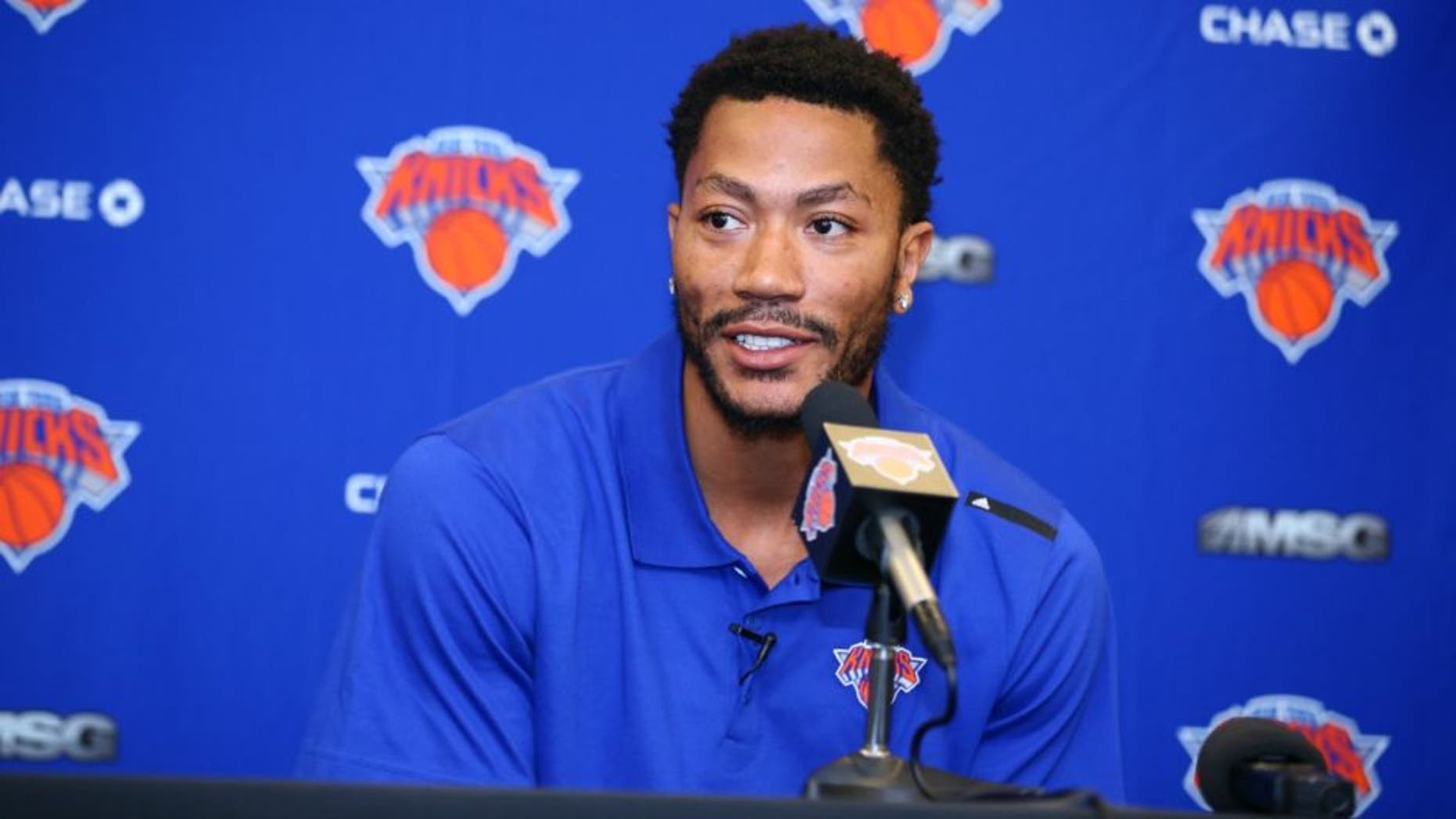 At the end of July, newly-acquired Derrick Rose stirred up some controversy when he declared that the Knicks (and Golden State Warriors) are now the NBA's two 'super teams' -- now that he, Joakim Noah, and Courtney Lee have joined Carmelo Anthony and Kristaps Porzingis in New York.
A little optimistic? You can say that, as the Knicks just got finished putting up 32-50 and 17-65 records the previous two seasons -- and Rose, from what we've seen since he's returned from his major knee injuries, is a shadow of his old MVP self.
However, via a report by ESPN's Ian Begley, Derrick isn't backing down from his hypothesis -- in fact, he's doubling down...
"I still believe that ... Like I said, with that Super Team term, you have to be very careful, I guess, if you're in the United States. But I feel like if you're in any team in the NBA -- it don't have to be the NBA, it could be the college level, high school level -- you should believe in yourself and have the confidence in yourself that you're playing on a super team anywhere. So I have a lot of confidence, and I'm not taking that back."
"We have more options on this team. With the Bulls, we had more options too but the offense really went through me and Jimmy [Butler] ... With the Knicks, we have [Kristaps Porzingis], we have [Carmelo Anthony], we have [Joakim Noah] rolling to the rim. We've got Courtney [Lee]."
Whether he's correct or not is up to you, but, give the man credit: Rose is sticking to his guns, and he's going to do his damnedest to prove all of his and the Knicks' doubters wrong.