Depleted Packers plan to use wide receivers as running backs against the Cowboys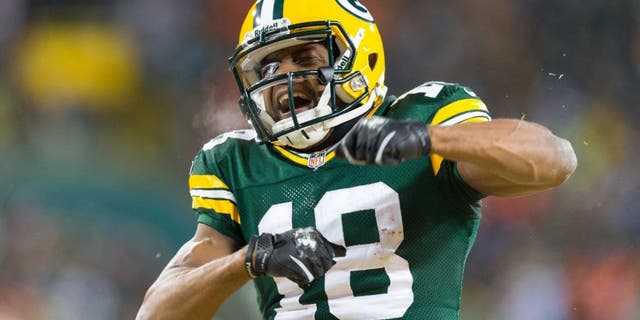 One of the biggest games on this week's slate will kick off in Green Bay at 4:25 p.m. ET, when the Packers and Cowboys meet at Lambeau Field. It's a clash of the league's top-ranked run defense and the best rushing offense, but it's the Packers' backfield that is making headlines -- and for all the wrong reasons.
Eddie Lacy, who's battling an ankle injury, is expected to be the only running back healthy on Sunday. James Starks is out with a knee injury, and there isn't a single other back on the active roster.
As a result, the Packers are planning to use wide receivers Randall Cobb and Ty Montgomery as backup running backs against the Packers.
Cobb has some experience at running back as Green Bay has used him there in unique formations and gadget plays. However, he and Montgomery haven't had much success running it this season. On seven attempts, they've gained a combined 12 yards -- or 1.7 yards per carry.
Lacy was unable to finish last week's game against the Giants due to the ankle injury, which is somewhat concerning for Green Bay. Should he get hurt again this week, the Packers would be in serious trouble and would likely be forced to lean on Aaron Rodgers' arm the rest of the way.
Regardless of Lacy's health, having one active running back is never ideal, and is something teams rarely experience on game day.