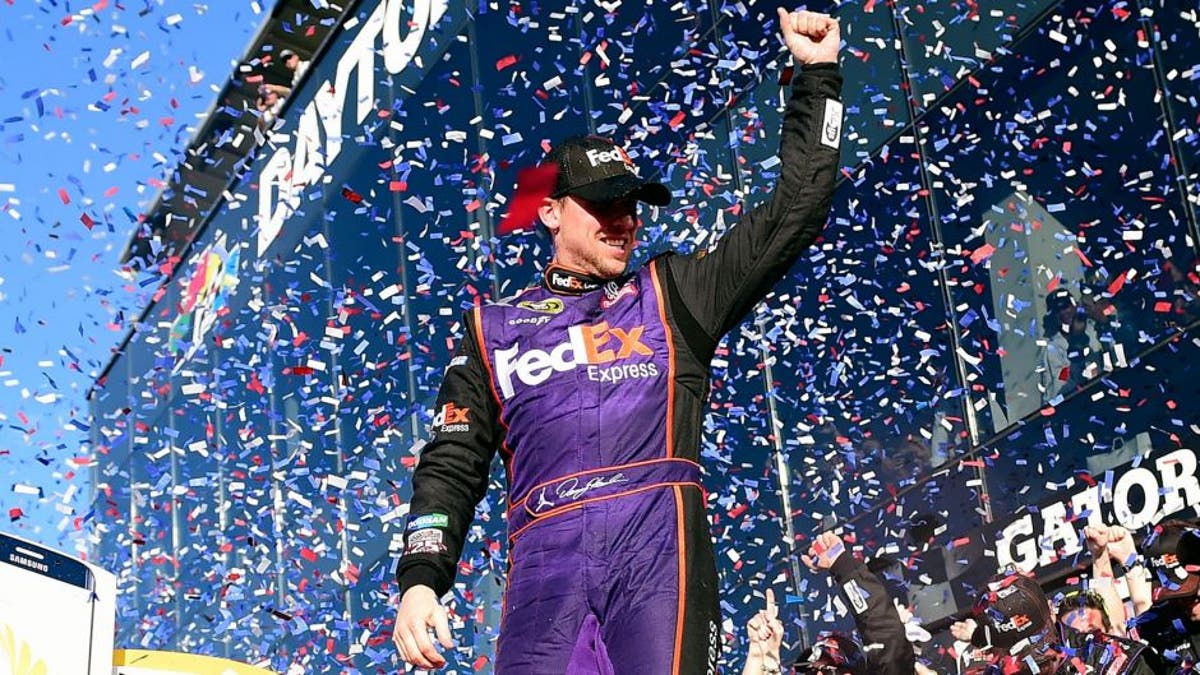 When he was a second-grader in Chesterfield, Virginia, Denny Hamlin wrote that his goal to win the Daytona 500 in a red, white and blue car that looked like Bill Elliott's.
Well, his dream came true on Sunday, when on his 11th try, Hamlin drove the No. 11 Joe Gibbs Racing Toyota to victory in NASCAR's biggest race. And afterward, Hamlin's mother, Mary Lou Hamlin, tweeted a picture of Hamlin's second-grade note.
"If I do win the Daytona 500, I could win 1,000,000 dollars," Hamlin wrote in his note.
Ah, is there anything better than childhood dreams?
Yeah, probably: making them come true.
We wonder just how long Mary Lou has been carrying this note to Daytona.