DeMeco Ryans' status uncertain for regular season opener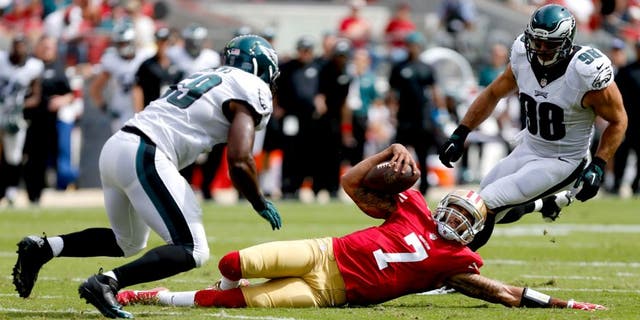 NEWYou can now listen to Fox News articles!
The recovery process for Philadelphia Eagles linebacker DeMeco Ryan has gone a bit slower than expected. Ryans has not played in any preseason games and earlier this training camp, he admitted that he did not feel 100 percent healthy.
Ryans is attempting to come back from a torn Achilles tendon on the wrong side of 30 years old.
"Those are tough injuries to get 100 percent, but boy, is he ahead of schedule," Eagles defensive coordinator Bill Davis said, per Zach Berman of the Philadelphia Inquirer. "I think it's going to be close. I think hopefully we can get him out there a little bit this week [against the Packers] for his sake and ours to see just kind of where he is.
"But this week looks a lot better than last week and last week looked a lot better than the week before. And the way he works, it wouldn't shock me, but it could go either way."
Ryans was practicing more at the beginning of training camp than he has over the last two weeks, but apparently, this is all according to plan.
"There were times although he was practicing 'full,' he was being very cautious with it," Davis said. "So every week he's grown. But a guy like that you can allow to get a couple reps and still protect."
Ryans will compete with Mychal Kendricks and Kiko Alonso to serve as one of the Eagles' two starting inside linebackers. Kendricks just signed a lucrative long-term extension with the team on Monday and the Eagles traded LeSean McCoy for Alonso earlier this offseason.