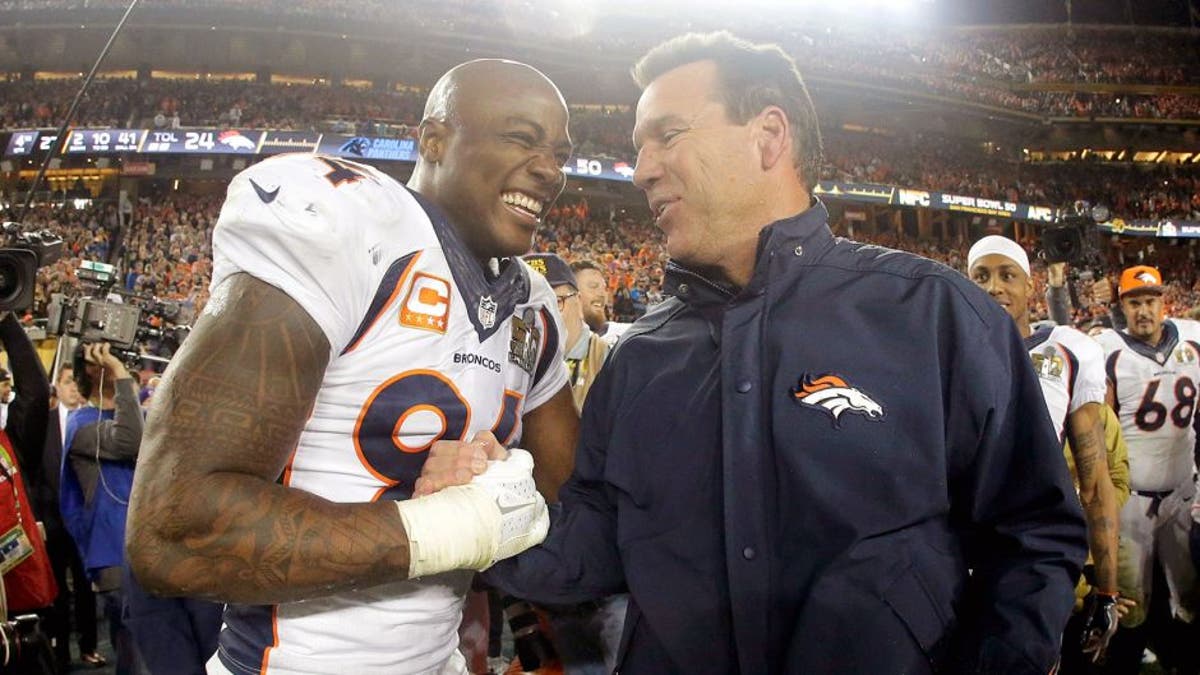 After winning the Super Bowl, Denver Broncos defensive end DeMarcus Ware brought his son and daughter to a postgame interview on NFL Network and then the inevitable happened.
His kids hijacked the interview while their dad was trying to tell the world what it's like to be a Super Bowl champion.
The best part: Ware's son didn't want Deion Sanders to talk anymore apparently, so he ripped the microphone right out of his hands and kept it for himself.
I'll save the Deion jokes for you, Internet.