Danica Patrick shows off cooking skills at Daytona media day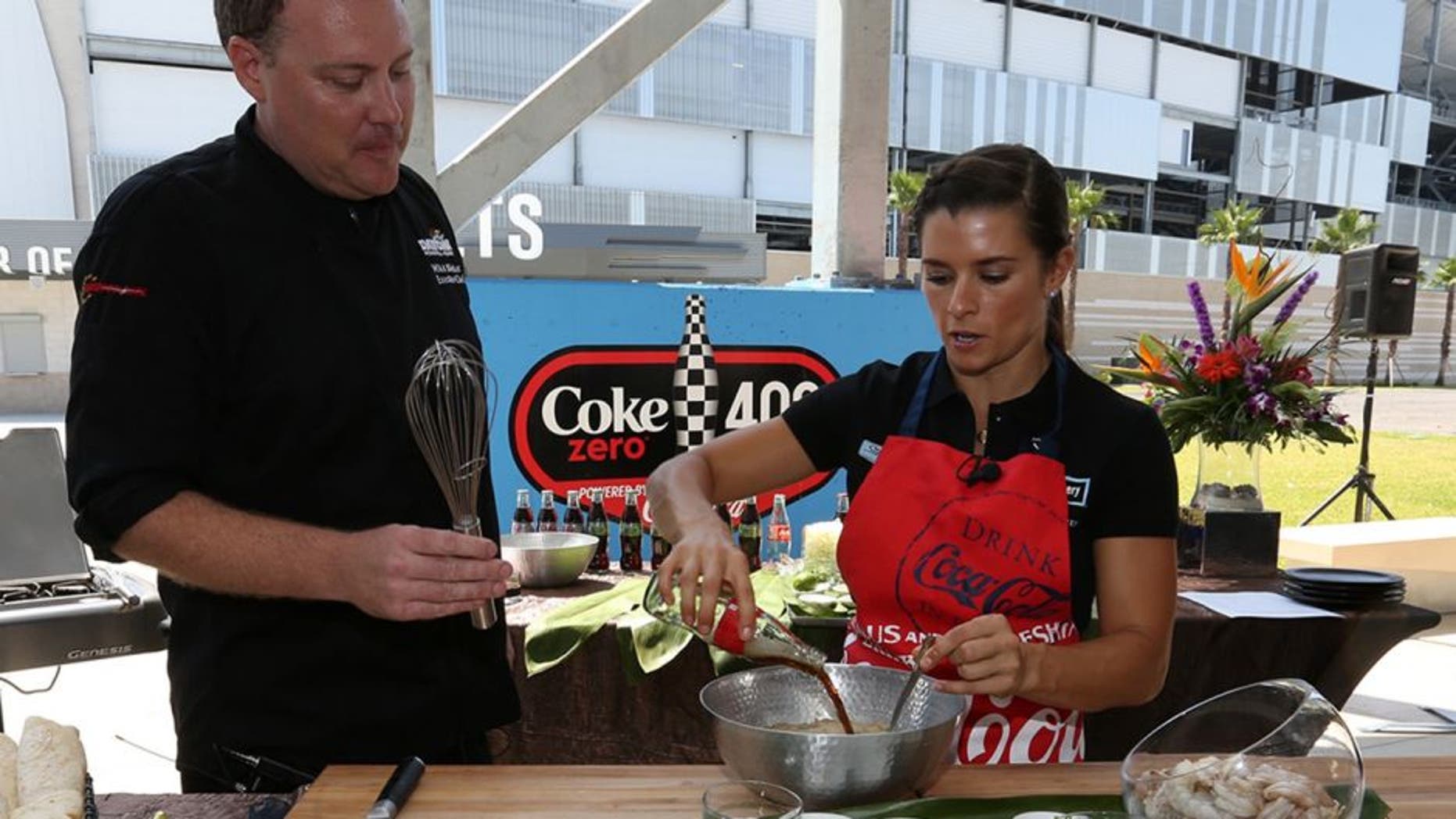 NASCAR Sprint Cup Series driver Danica Patrick was at Daytona International Speedway on Wednesday to unveil a new signature food dish.
The dish will be available for race fans during the Coke Zero 400 weekend, June 30 through July 2.
Patrick showed off her cooking skills outside the Chevrolet Injector at DIS, as she cooked up a Coke & Lime Cilantro Shrimp Wrap, made with a garlic herb tortilla, Coke-marinated grilled and chilled white shrimp, shaved romaine hearts, cilantro and cabbage slaw with mango papaya relish.
Patrick is one of many drivers who have an intense focus on their health. The Stewart-Haas Racing driver noted that she's had a long-time passion for cooking.
"I love cooking," said Patrick during the media day session. "It's been something that I've done since I was young. It's something really therapeutic for me. It's really an enjoyable thing."
"It's been something that I've done since I was young," Patrick added. "It really started probably when I moved to England when I was 16 and had to learn how to cook because at one point in time, I lived by myself."
Patrick even has a garden at home that she's recently started with the help of her boyfriend and Roush Fenway Racing driver Ricky Stenhouse Jr.
"I've been asking for a garden for like a year and a half at home," Patrick said "I've been asking Ricky to make me planter boxes so I could have vegetables and herbs for a long time and it finally got made."