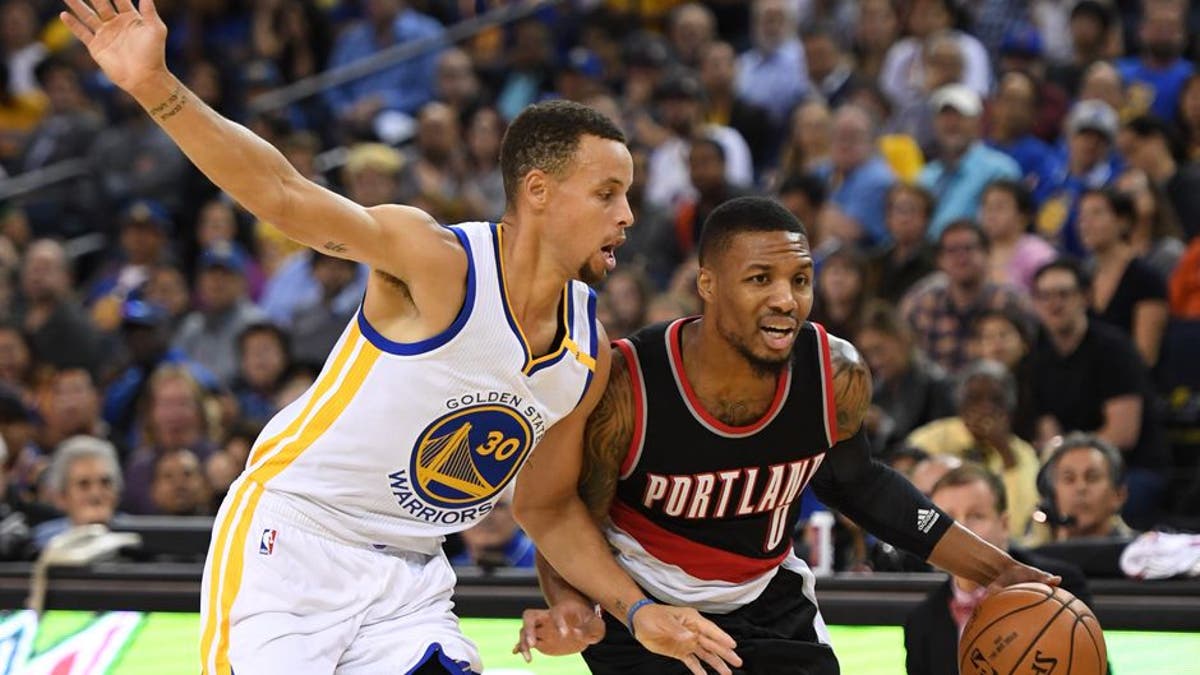 Few give the Portland Trail Blazers much of a shot against the Golden State Warriors in their first-round playoff series. Blazers star guard Damian Lillard is definitely not buying into that popular opinion.
When asked whetherthe Blazers will upset the heavily favored Warriors in six or seven games, the confident 26-year-old predicted the former.
Blazers in six, Lillard told CSN Northwest on Wednesday night.
Lillard cant point to any evidence to back up his prognostication, though. The Warriors swept the Blazers in their season series, winning all four matchups by an average of 19.5 points. To make matters even more daunting, only five No. 1 seeds have been upset in the first round in NBA playoff history, most recently occurring in 2012 when the 76ers beat the Bulls.
The Warriors have made quick work of their first-round opponents the past two years as the No. 1 seed, losing just once in the two series against the eight seeds. Lillard also struggled against Golden State this season, averaging 23.3 points nearly four points less than his season average of 27 points.