Dale Earnhardt Jr. slides into Danica Patrick early at Sonoma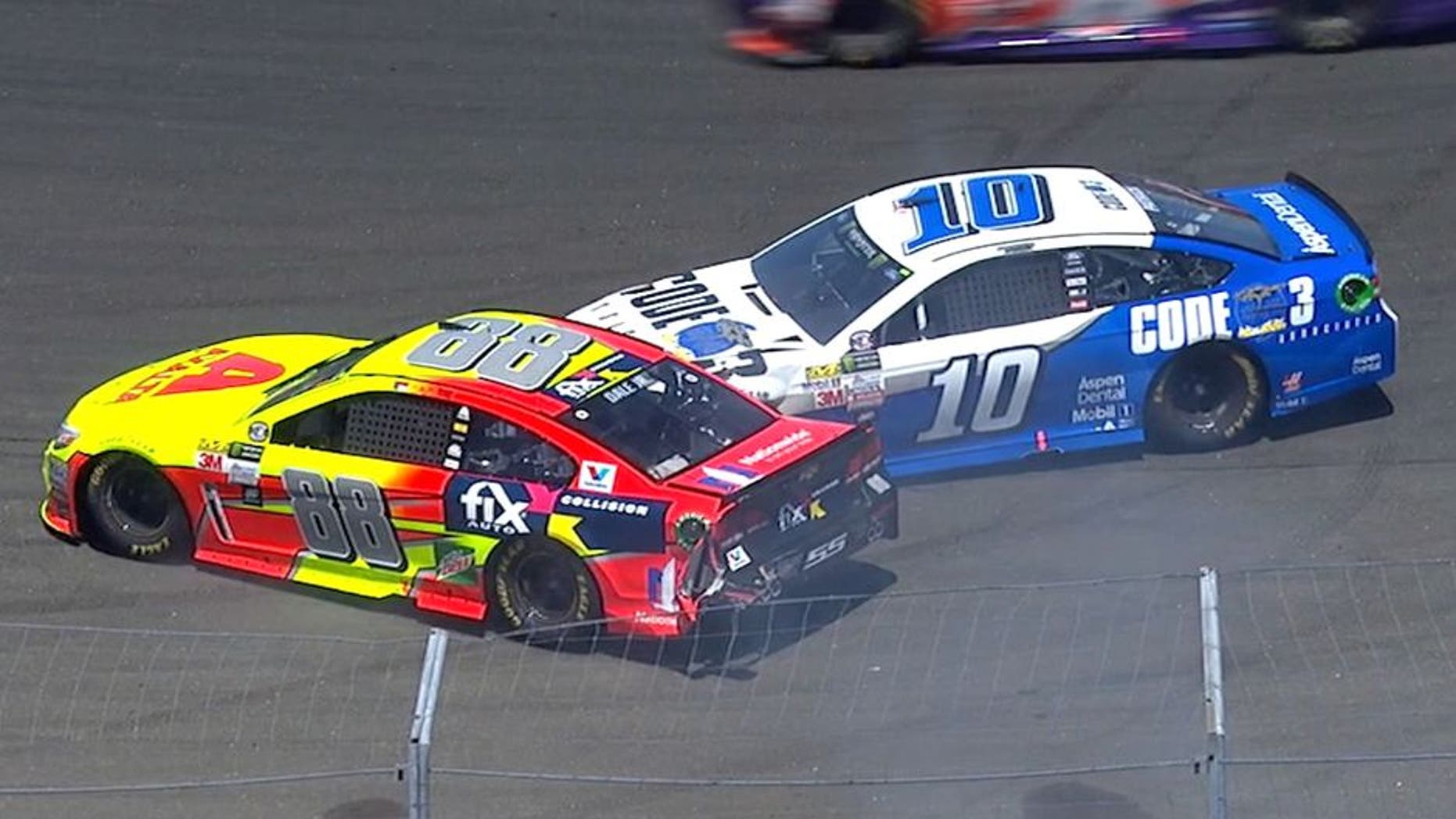 In what likely will be his final Monster Energy NASCAR Cup Series race at Sonoma Raceway, Dale Earnhardt Jr. had a busy afternoon in Sundays Toyota/Save Mart 350.
Earnhardt, who started 10th in the No. 88 Hendrick Motorsports Chevrolet, picked up two positions on the opening lap to move to eighth. By Lap 6, Earnhardt had gained two more spots and was up to sixth, falling back a spot on Lap 9 when Kevin Harvick passed him.
But then disaster on Lap 13.
As he attempted to pass Danica Patrick for sixth place heading into Turn 11, Earnhardt spun inside of her to bring out the first caution. Earnhardt had damage on his car, but he was able to stay in the race.
Earnhardt rejoined the race back in 36th place in the 38-car field.
After pit stops were completed at the end of Stage 1, Earnhardt restarted in 24th place, not good, but better than where he was after the spin.