'Cyborg' asking fans for help to make UFC 198 documentary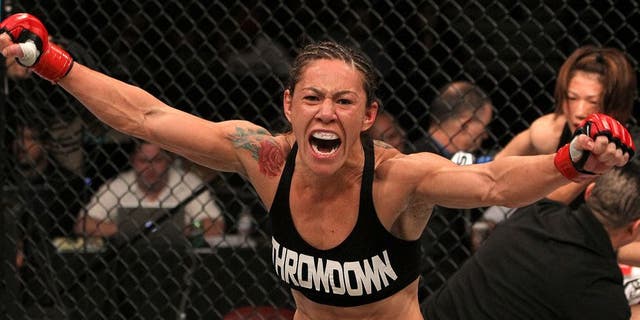 Yesterday we told you how Jon Jones is asking for your help to come up with tactics to take on Daniel Cormier, next month. Now, featherweight world champion Cris "Cyborg" is also reaching out to fans for support, but in a much more meaningful way.
The champ is finally set to make her UFC debut this coming May, and in her hometown of Curitiba, Brazil, no less. She's had a long road to get to this point and her training camp for UFC 198 will doubtless be filled with many more trying, special, and moving moments.
"Cyborg" is planning to capture those moments and share with the world in a documentary film called "Blessed: Cyborg." The fighter just needs our help in paying for the film.
Justino and her camp have set up a GoFundMe page where you can learn more about the film project and how you can help make it possible. Below is a little bit about what they hope to accomplish, for the quite reasonable cost of $5,000.
"Blessed: Cyborg is an intimate feature documentary film about Female Mixed Martial Arts Champion, Cristiane Justino Cyborg. The film will tell the story of how Cris Cyborg got involved in a male dominated sport, and the difficulties she has faced moving from Brazil to America in pursuit of her dreams. The film will present an in depth look into the fighter, her life, past, present, and future as we follow her preparation for one of the biggest fights of her career, as she attempts to drop to a new weight class for the opportunity to return home and fight at the t the 45,000 seat Arena Da Baixada soccer stadium in Curitiba Brazil," her site reads.
"Video editing will be done by Isaac Kesington, known as Genghis Con inside the MMA community, he has pioneer MMA themed documentary producing cult classics like Miami Hustle, Fists of Fortune, Tales from the Grind, The BJJ Kumite, and the Phuket Dreaming series. Distribution is currently under negotiation, however content has a planed July release date."
If you haven't before seen some of Kesington's work, do yourself a favor and check it out (above). One of this writer's favorites is that Phuket Dreaming series.