CUP: Test Of Man And Machine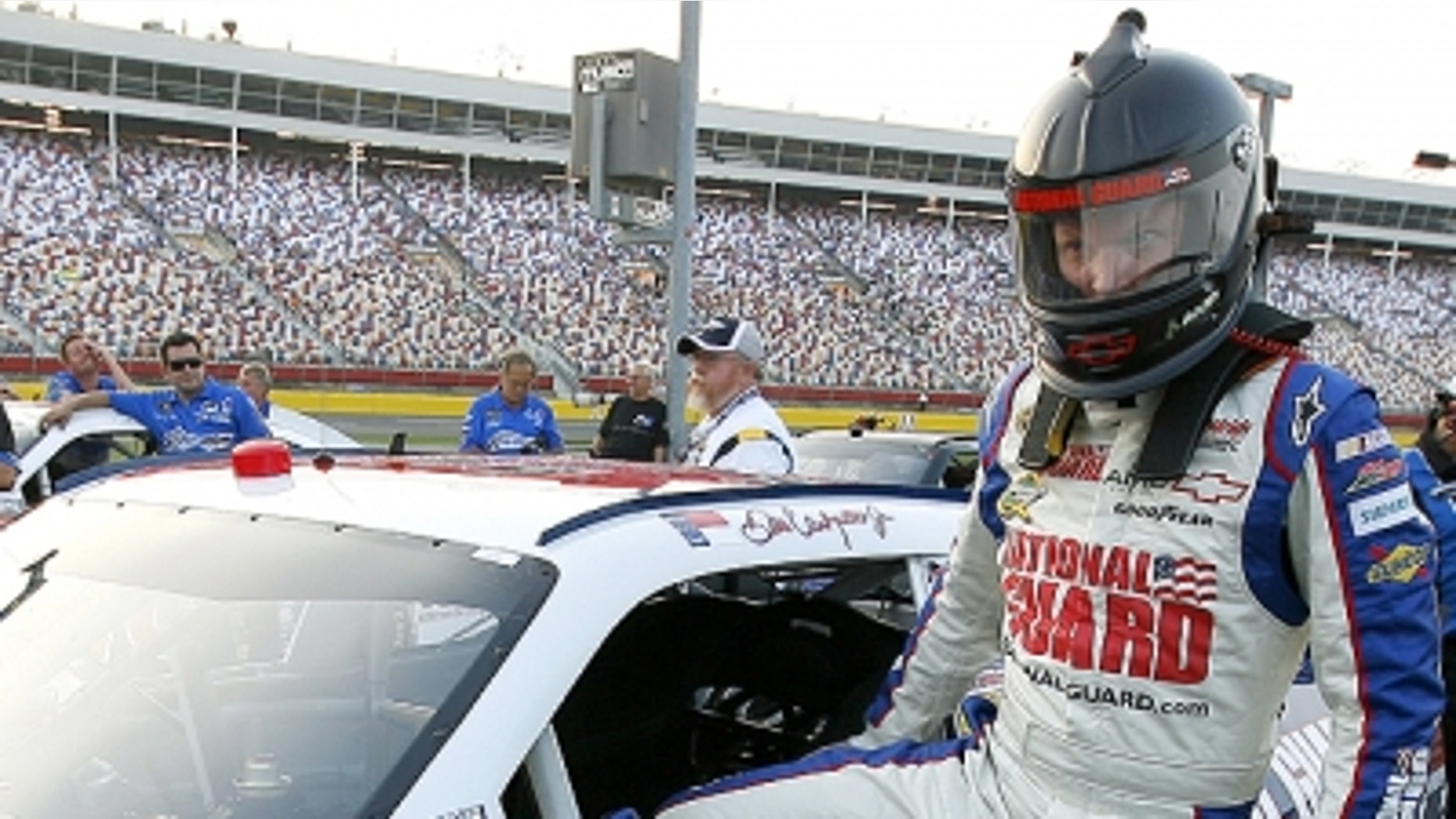 You name it, you'll find it working against drivers and teams Sunday.
A myriad of factors will come into play in the NASCAR Sprint Cup Coca-Cola 600. Any one of those could harpoon a top effort, could turn a day that appears to be on track for extreme success into one filled with disappointment.
The heat. The 600 miles. The combination pushing engines to their limits, the crews racing out for stop after stop, the drivers trying desperately to stay hydrated and in top form for the season's longest race.
Throw in that the 1.5-mile Charlotte Motor Speedway isn't exactly the easiest track to manage, that the race starts at 5:30 p.m. ET and, therefore, temperatures drop and conditions change as the laps wear on and you have a perfect mixture for disaster. For heartbreak and disappointment.
Or, in someone's case, for the ability to meld talent and equipment into a potent formula for winning one of Sprint Cup racing's most prestigious events.
And drivers and teams know it.
Each has worked diligently to test the reliability of parts; drivers have already put in the hours to make sure they are in prime condition for the race.
Now, they merely brace for what could happen – and hope no setbacks end their run.
How tough is it to go 600 miles on a day when it's going to be close to 90 degrees in Charlotte?
"Typically, our sport starts with the physical part inside the car," points leader Greg Biffle said. "It's gonna be 88 or 89 degrees on Sunday, the hottest day. We've gotten lucky all season that hasn't been the case, but we lose this week with it being the longest race and it's gonna be very hot, so staying hydrated and staying cool inside the car (is important), which then it turns into concentration.
"Being hot and dehydrated, it's hard to stay hydrated for that many hours – five-and-a-half hours. Your body can only hold so much liquid, so then the concentration level for that amount of time gets tiring. You run a 90-lap race and going home you're mentally exhausted because you're constantly thinking every corner, every lap, looking in the mirror, 'What am I gonna change,' on the gas, go as hard as I can and it's just intense. The 600-mile race is really no different, so you're mentally exhausted and dehydrated. There's a lot involved in it."
But the heat is just the latest wrench in the works.
In this race, it's just another pesky variable for a team and driver to deal with – one that isn't really needed to increase the difficulty.
"Oh, it's a challenging race on its own and then you throw the heat and humidity in there; plus how long this race is and it (is) definitely going to make for some big challenges," said Jeff Gordon, a three-time winner of this race. "There is still a little bit of daylight out when this race starts, which can beat that racetrack up and makes for even more challenges on how to start the race out and how you're going to balance it out as the temps go down and night comes and the track changes."
Drivers just raced at this track a week ago, albeit in a completely different style of event.
Last Saturday they ran the NASCAR Sprint All-Star Race, an event broken up in 20-lap segments followed by a 10-lap shootout for it all. This week features the longest race of the year, one known for green-flag runs that will test the stamina of cars and men.
Still, some say these two events aren't as separate as they initially appear to be.
"Honestly, for me, it's not a lot different," Matt Kenseth said. "Last week was different with the pit-stop competition and some of the stuff that goes with the All-Star Race and, of course, the different strategy and thinking about the last segment, but as far as preparation and practice and the things you want to work on and getting ready for the race, really none of that changes a lot."
Plus, there are benefits gained. First, drivers learned a little more about the track and about ways to manage restarts in this race. Second, some gained a needed shot of momentum – and the value of that simply cannot be overstated.
In the end, in a race that will challenge teams in so many ways, that increased confidence from a solid outing in the All-Star Race could be a critical boost Sunday.
"We're bringing back the same car so we know what kind of race car we've got," said Dale Earnhardt Jr., who won the Sprint Showdown and finished fifth in the All-Star Race. "We know what kind of potential we've got, I guess, and we're all kind of expecting to improve on some of the things we did last week. We had some things that we learned and we think that we improve on that and even be better than we were last week.
"So, that's (crew chief) Steve's (Letarte) job and his group's job to get together and try to squeeze a little more speed out of the car and I'll just try to have to communicate the best I can to give them information. But I don't need to get complacent with how we ran last week. We need to try to work harder to go better and go faster."