CUP: SPEED Exclusive - Kurt Busch Talks V8 Supercars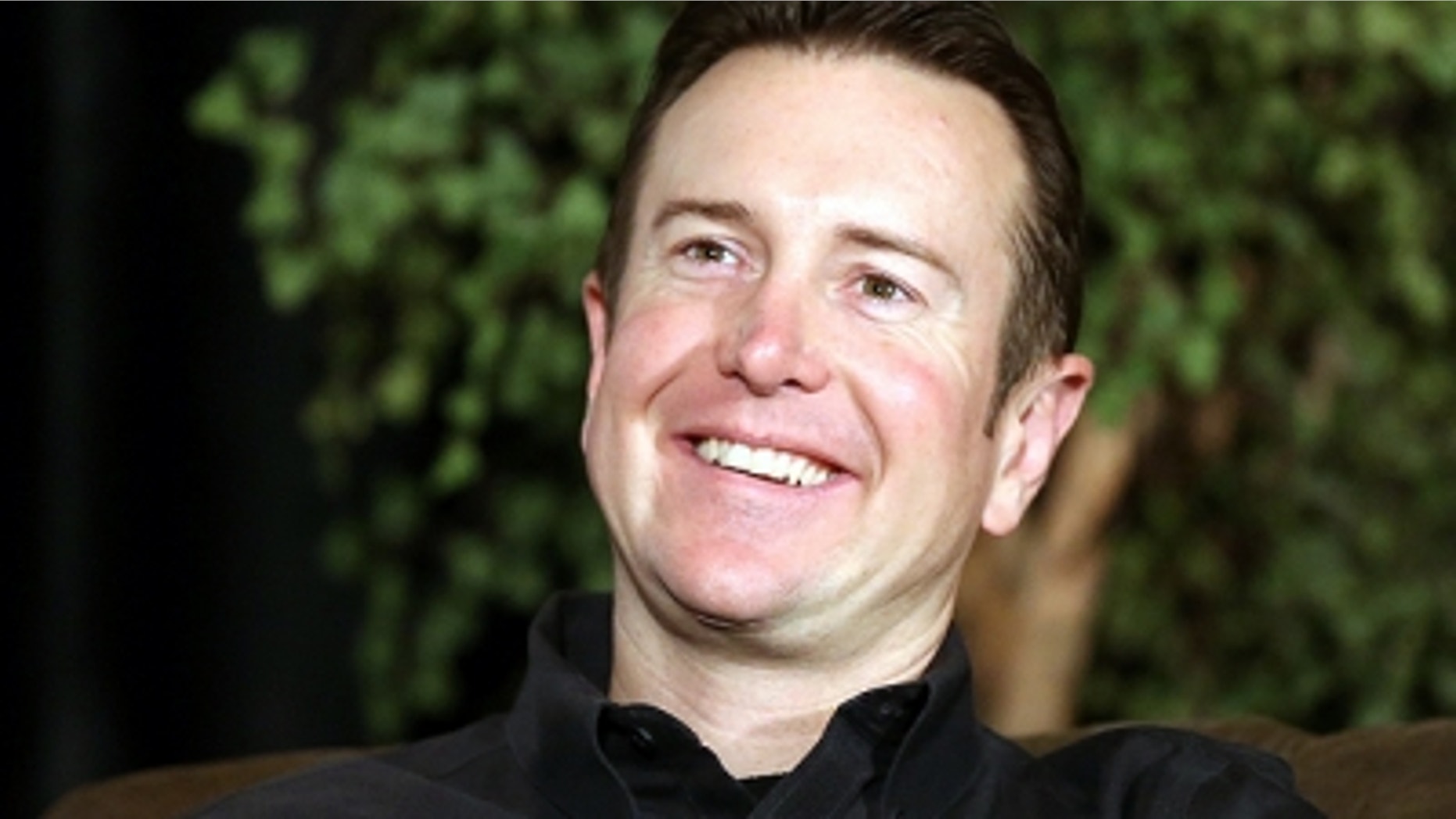 Above all else, Kurt Busch is a true wheelman. And like most racers, he likes to drive anything and everything with four wheels. Tuesday at the Circuit of The Americas in Austin, Texas, Busch will get to try out a new set of wheels, an Australian V8 Supercar.
Busch, the 2004 NASCAR Sprint Cup champion, already has driven an IndyCar, some prototype sports cars and even an NHRA Pro Stock car in an actual national event. Tuesday at COTA, he will join V8 Supercar drivers James Courtney and Fabian Coulthard to promote the May 17-19 V8 Supercar event at the fabulous Texas track.
Courtney and Coulthard will get to try out one of Busch's No. 78 Furniture Row Racing Generation-6 Chevrolet SS Sprint Cup cars as well.
In an exclusive interview with SPEED.com, Busch talked about the event and how he prepared for it.
Q: How did this deal come together?
A: I got a text late (last) Monday from Boris Said and he said, 'Hey, I've got these buddies in Australia and they're coming over to the states to do a big promo. And I thought of you when they said they wanted somebody big to drive the car and talk about it on SPEED afterwards.'
And I'm like, 'Yeah, sure, alright! Let's figure this out.' So I look at my phone and figure out the timeline difference. And I talked to Adam Firth (the V8 Supercars Australia's Director of Sanctioned Business) and we lined the deal up. I'm like, 'Absolutely. I'm flattered, I'm excited, it's cool.'
I've had it on my bucket list, in a sense, to drive anything and everything. And this fits in that category.
Q: You only have a week to prepare. How do you get ready?
The way you do it in the NASCAR garage is you call Marcos Ambrose. And so I got his number right away and talked to him about it. As I'm talking to him, I'm pulling up information on the Internet about the specs on the cars. They weigh 3,100 pounds. The fun part will be driving from the right seat, shifting with my left arm.
Even the guy, Adam (Firth), he's joking around. He goes, 'You know, the pedals are reversed, too?' And I'm sitting there scratching my head and I tell Marcos, 'I think he's messing with me.' He goes, 'Yeah, he must be a New Zealander.'
So you're getting into the sling now, with these guys, and the fun. And that's what it's all about — it's just a car opportunity/promotional thing. And then as I hang up the phone the first time with Adam Firth, I got this wild idea, 'Well, why don't we bring our Cup car down there and have the distinct royalty, in a sense, of driving a Cup car on the Circuit of The Americas track?' It's the first group out there. And then (Furniture Row Racing general manager) Joe Garone is like, 'Heck, yes, let's try to do this.'
So to line up a test car, a motor, a crew, tires, hauler — the whole logistics — came together within three days. And so the Furniture Row guys are doing this as a nice gift to me, for the fun part of it. But it's also exposure for Furniture Row, Chevrolet and myself. It's just really neat to be able to have an opportunity like this come together.
Q: Have you done computer simulations on COTA?
I have an Xbox on the motorhome … so I went and ran out and got the Formula 1 game and got used to the track, driving it that way. Pulled up track maps on how we would research a new track here (at Furniture Row), so the guys were very helpful with information gathering. But there's no other way to do it than to just show up and drive. … (Tuesday morning) I'll head over to the track with the rental car and see if they'll let me out first thing.
Q: How aggressive can you get with the car?
That's the thing — understanding the amount of time I'll be allowed to spend in the car. What I have for experience is driving the IndyCar — Bobby Rahal's IndyCar back in 2003 at Sebring. That day, I had to learn a track and a car, all at the same time. This will be that same deal. Yes, I've got some time on a video game or a pace car, but there's nothing like driving the actual vehicle.
You have to learn the mechanics of the vehicle first: Sitting on the right side, shifting with your left arm. And you do it at a pace that's very slow. You do it at like a 50 percent pace. Meanwhile, you have to digest the tires. Ambrose said those tires take 3-4 laps to come in, like sports car tires do. And I know that from the Daytona prototypes I've driven. Whereas the Cup car's tires come in right away.
You have to wait for the tires. So I'll be learning the track, getting the mechanics of shifting down. The biggest thing that I remember from the IndyCar, though, is that it had six gears, a sequential gearbox, just like this car will have. And you're going 180 (miles per hour) down the back straightaway and you've got to downshift for a slow corner, you forget how to count the actual downshifts. You're just grabbing gears. So doing it with my left arm, that'll be different.
Then, there's teaching the Aussies how to drive a Cup car. And I asked Ambrose about that. 'What's going to be the first thing that's foreign to them?' And that is the very tall first gear — we only have four gears with our cars, as well as it's an 'H' pattern. They know, 'H' patterns, but they're going to really have to slip the clutch and it's going to be tough for them to get the car going. Once it's going, Ambrose said they'll take care of it.
Q: How will the Cup car and the V8 Supercar compare speed-wise?
I think those cars will be a little quicker with the amount of turns that are there (at COTA). There's 20+ turns. They're lighter, they don't quite have as much downforce as we do, and the power is probably similar to a Nationwide car, is what it looks like. Our cars have so much power. We'll catch up on the two long straightaways, but I think we'll lose a lot of time on all the switchbacks from Turn 3 to Turn 10. That's where we'll lose a lot of time.
Q: What do you hope to accomplish?
We want to help the V8 Supercars' first landing in the states go very successfully. I'm there to help promote it. At the same time the Furniture Row guys wanted to jump on it, not for promotion, but we're going to gather track data for our Sprint Cup car.
Tom Jensen is the Editor in Chief of SPEED.com, Senior NASCAR Editor at RACER and a contributing Editor for TruckSeries.com. You can follow him online at twitter.com/tomjensen100.