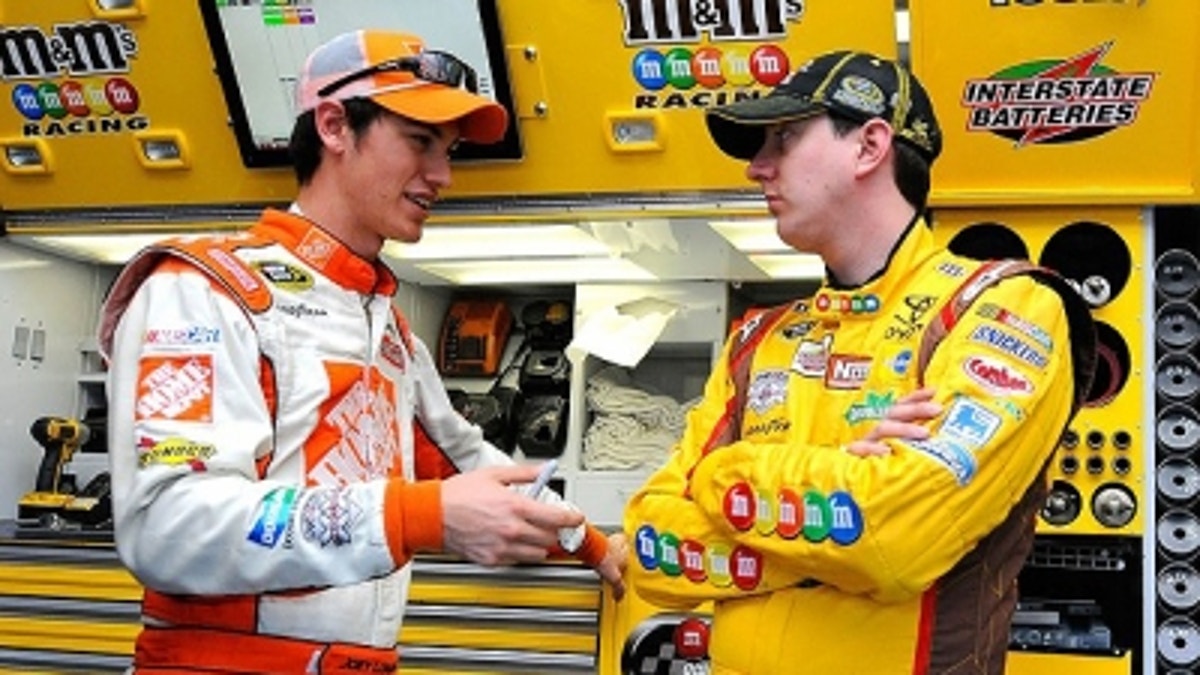 Roush Fenway Racing and Hendrick Motorsports own positions one through four in the Sprint Cup point standings and, despite some Hendrick engine gremlins at Michigan International Speedway Sunday, both organizations seem ready to launch major offensives in the Chase.
On the other end of that scale sit Richard Childress Racing and Joe Gibbs Racing.
JGR seems likely to have Denny Hamlin in the Chase, and Kyle Busch and Joey Logano remain possibilities for wild cards. Kevin Harvick is a virtual Chase lock at RCR.
But, as matters now stand, the RCR and JGR entries will limp into the Chase with some serious questions hanging overhead.
Harvick seems to be in the most difficult of conditions. That standing was acknowledged Monday when RCR replaced his crew chief, Shane Wilson, with his former crew chief, Gil Martin – at least temporarily.
Harvick hasn't won a race all year and has only three top fives. The majority of drivers in the top 11 in points have at least nine top-five finishes.
Harvick has been increasingly vocal about the problems in recent weeks. Only his ability to finish races – he has only one DNF – has kept him in the top 10 in points.
Harvick's teammates, Paul Menard and Jeff Burton, also are winless in a season in which RCR has stumbled badly.
As for JGR, it has watched Michael Waltrip Racing steal some of the Toyota spotlight. MWR drivers Martin Truex Jr. and Clint Bowyer are sixth and seventh in points, while Hamlin is the only Gibbs driver in the top 10.
Hamlin finished 11th Sunday at Michigan and now has a 33-point edge over Kasey Kahne for the 10th – and final Chase points – position.
"We were a 15th- or 20th-place car most of the day, and through attrition and whatnot we got a good finish," Hamlin said. "We definitely have a lot of work to do, I feel like, on all aspects of our car right now."
Busch was a near-winner at Watkins Glen two weeks ago and retains Chase wild-card hopes, but his season has been plagued by a series of mechanical problems.
JGR's last race win was nine events ago – Logano's victory at Pocono.
Mike Hembree is NASCAR Editor for SPEED.com and has been covering motorsports for 30 years. He is a six-time winner of the National Motorsports Press Association Writer of the Year Award.