CUP: Penske Moves To Ford For More Opportunity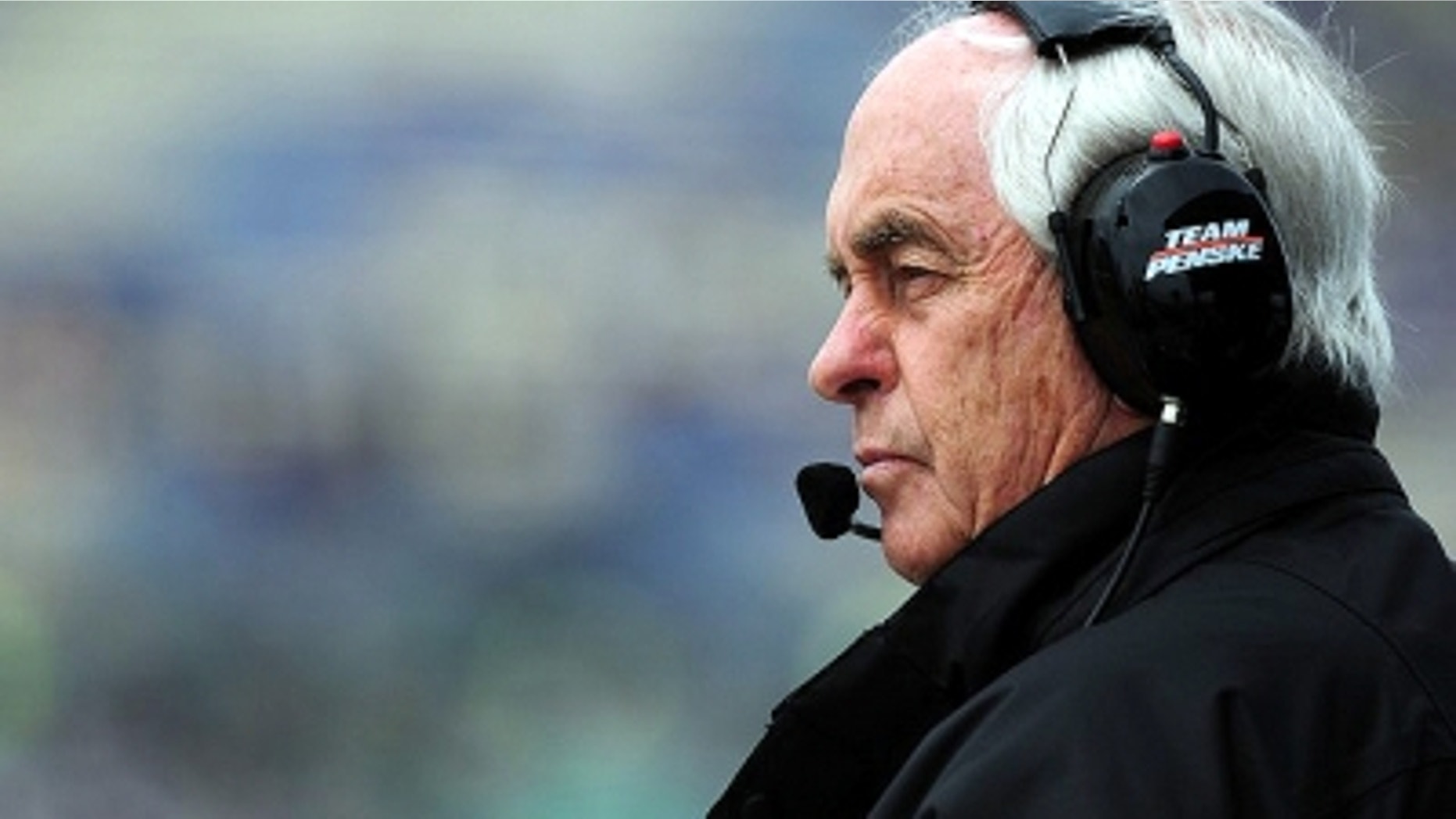 Saying it was time to "evaluate other options," long-time NASCAR team owner Roger Penske announced Thursday that Penske Racing will switch from Dodge to Ford for the 2013 season.
Penske, now racing in the final year of his contract with Dodge, said the timing was appropriate to make a major change since all NASCAR manufacturers will be switching to new models for the 2013 season.
"This was a tough decision," Penske said in a press conference Thursday afternoon. "We had discussions with Dodge. This wasn't something that happened in the last 48 hours. It's been over a few months.
"When we weighed the pluses and minuses of the opportunity, it was apparent to us that we need to win the NASCAR Sprint Cup championship. We've been trying to do it alone."
Penske Racing currently is the only major Sprint Cup team associated with Dodge, and Penske said rejoining the Ford camp will give his group a benchmark to measure its level of success. The new deal also will link Penske and Roush Fenway Racing under the Ford umbrella, although it remains to be seen whether that relationship will foster cooperation, competition or a healthy mix of each.
Penske said he has not decided whether engines for his stock car racing operation will continue to be built in-house or bought from Roush-Yates Engines.
Penske has a partnership with Chevrolet in IndyCar racing, but he said that avenue is crowded on the Sprint Cup side.
"We thought it was time to evaluate other options," he said. "With Chevrolet, we'd have a hard time getting in that line with the teams already associated with Chevrolet."
Penske previously teamed with Ford in a partnership that produced 27 Sprint Cup victories. He continues to chase his first Cup championship, however.
Penske said his team remains committed to Dodge for this season with the idea of "winning races, making the Chase and winning the championship."
Oddly enough, Dodge is scheduled to unveil its 2013 Sprint Cup car next week during the Las Vegas race weekend. The Penske shop did development work on the car but will not participate in the unveiling ceremony.
Penske's departure leaves Dodge without a major team in NASCAR, and there was no indication Thursday as to what direction the manufacturer might take in pursuit of new partners. Dodge official Ralph Gilles said the group "will be evaluating the opportunities available moving forward."
Jamie Allison, Ford Racing's director, called Thursday "a historic day for Ford Racing. We are so delighted to have Roger and Penske Racing back in our NASCAR program. The addition of Penske Racing along with Roush Fenway Racing, Roush-Yates Engines and all our Ford teams really gives us great depth in NASCAR."
Penske said the ability to compare his team's products and efforts with other Ford teams was a key in the decision.
"This wasn't about money," he said. "I want to make that clear. The multiple-car teams have been the strength in NASCAR. We've been operating for the last 10 years with some support but alone. We needed to have a benchmark, and it will be good to have that additional technical information flow through the process.
"We can't sit where we are. We've got to get better. This opportunity only comes at certain times. I think this was a watershed time for us to take a good look in the rear-view mirror and also out front."
As for his team's relationship with Roush Fenway Racing, Penske said, "Jack has been kicking my butt here for a number of years. I don't expect him to stop. On the other hand, I think the association is maybe that 1 plus 1 equals 3. I think that's what we have to do and fight it out on the race track."
Mike Hembree is NASCAR Editor for SPEED.com and has been covering motorsports for 30 years. He is a six-time winner of the National Motorsports Press Association Writer of the Year Award.