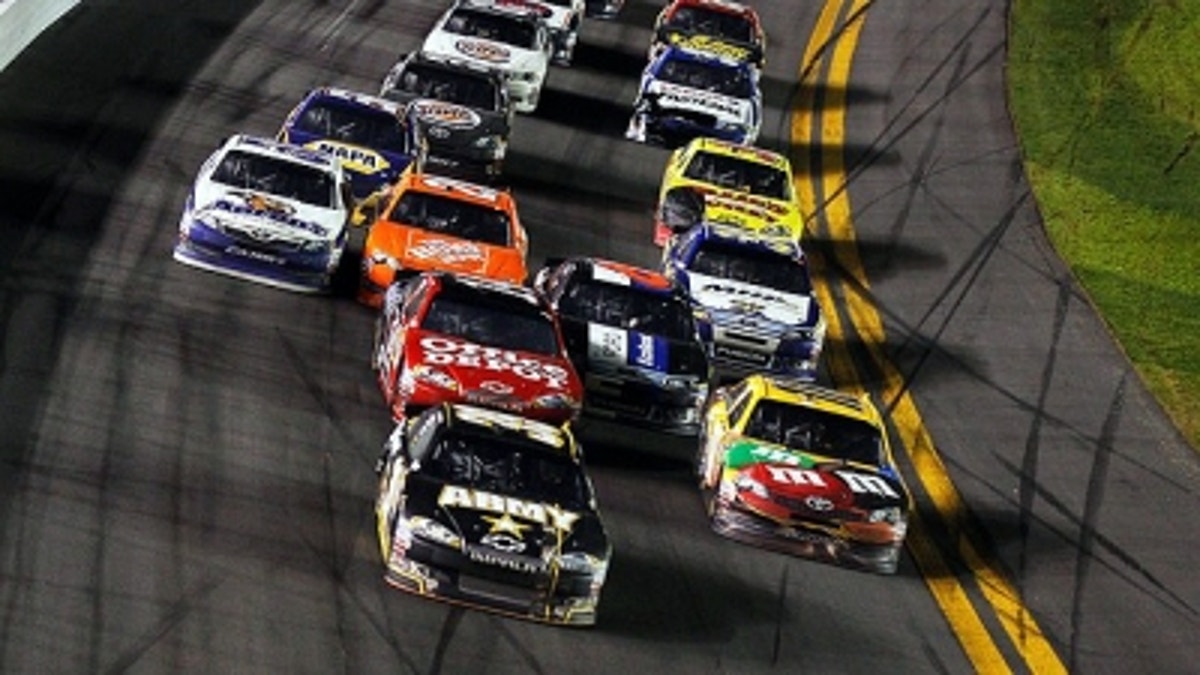 Thursday practice and driver attitudes make it likely that Saturday night's Coke Zero 400 will continue the recent trend of restrictor-plate races returning to the "pack" competition familiar to fans of Daytona International Speedway and Talladega Superspeedway.
Thursday afternoon's opening practice featured a huge pack of cars circling the 2.5-mile track in tight formation as speeds soared past 200 miles per hour. The Daytona-Talladega tradition was built on this sort of racing, as opposed to the two-car drafting that invaded plate racing for a short stretch.
"I think the racing will be the same as it was at the (Daytona) 500 and at Talladega," Matt Kenseth said. "They haven't really made any rules changes, so I don't see the racing being any different. I think you'll see a pretty big pack, and I think you'll see people being pretty aggressive trying to get to the front to keep their cars cool and to do some of that."
NASCAR toyed with its rules to make overheating an issue when cars hook up in the tandem draft, quickly making it a less-than-desirable choice. The overheating issue and the fact that some variation of drafting remains necessary to succeed at Daytona combine to make competition "kind of hard to manage because you're trying to manage everything in front of you and behind you," Kenseth said.
NASCAR made a minor popoff valve modification for Saturday night's race. That change could make close bumper-to-bumper racing in the pack draft a little tougher, but it also will continue to discourage tandem drafts.
"It's kind of been interesting to see the progression of the way the rules have gone," Kevin Harvick said. "I think this is probably the least amount that they've changed since we've gone to this particular rules package. Hopefully, we've done a little bit better on our cooling system this time, and we can push things a little bit harder on the racetrack."
Dale Earnhardt Jr. said the aging of the track's relatively new surface will continue to have a positive impact on the quality of the racing.
"Every time you come back, you kind of anticipate how the track is going to change," he said. "It should be changing quite rapidly. At least I hope it is – getting slicker each time."
Drivers ran mostly in a large pack Thursday in the first of two scheduled practice sessions.
Mike Hembree is NASCAR Editor for SPEED.com and has been covering motorsports for 30 years. He is a six-time winner of the National Motorsports Press Association Writer of the Year Award.