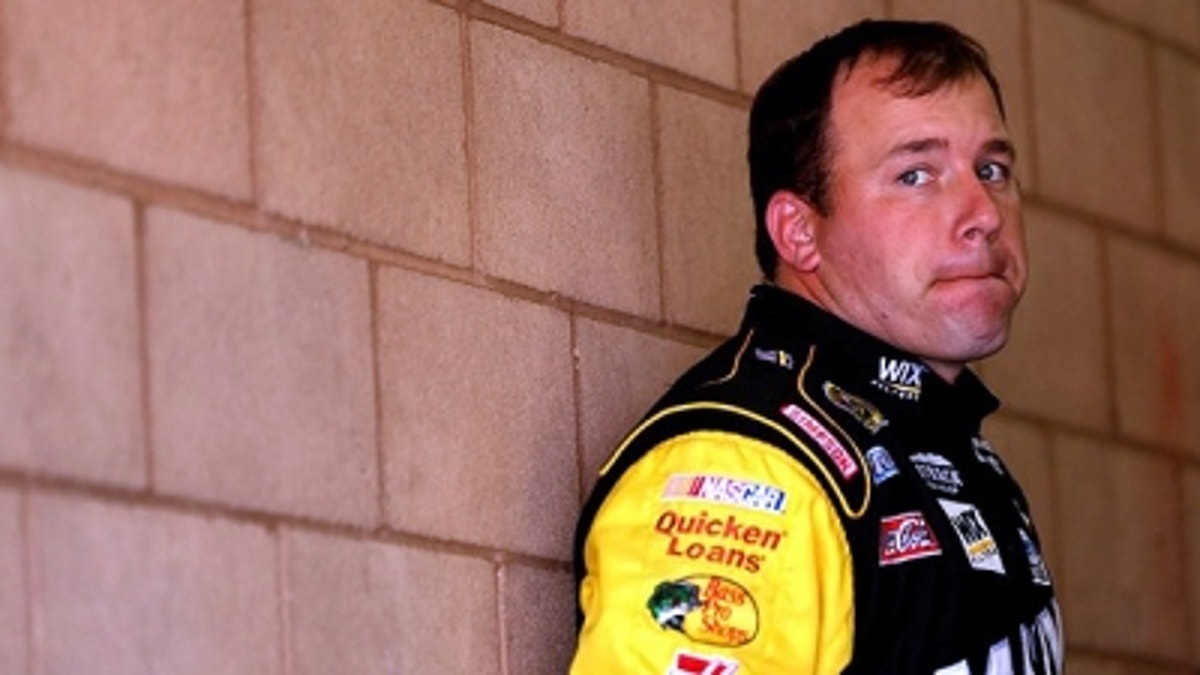 The good news for Ryan Newman is that he's the No. 1 Stewart-Haas Racing team driver in the Sprint Cup standings.
The bad news for Ryan Newman is that he's 20th in points.
It's been that sort of seasonal start for SHR. Other than Danica Patrick's star moments at Daytona – winning the pole and riding in third place heading into the final lap, the spreadsheet from the first five races of the year doesn't have a glow for one of the sport's best teams.
In addition to his celebrated post-race brouhaha with Joey Logano at Fontana, team co-owner Tony Stewart has had a poor beginning. He has only one top 10 in five races and is 22nd in points.
Patrick has basically fallen off the face of the earth after a smart start at Daytona, and is a woeful 29th in points.
Newman's season has been loopy. He finished fifth in the Daytona 500, SHR's only top-five run of the year to date. But then he sank to a 40th at Phoenix and a 38th at Las Vegas. The past two weeks have been more in his wheelhouse – seventh at Bristol and 10th at Fontana.
But the fact that Newman has three top-10 runs and still is no higher than 20th in points speaks to the difficulties of the early season.
Newman missed the Chase last season and has scored only one win in each of the past three years.
A Chase appearance this season and a strong run in the playoffs would put some new fire under his career.
Last week at Auto Club Speedway, Newman showed that he and the No. 39 team remain dedicated to a competitive season. He rebounded from early-race handling problems and a late-race pit-road speeding penalty to nab 10th.
The penalty dropped him to 23rd with 10 laps to go, but he made up spots rapidly over the closing stretch.
"They kept making the adjustments we needed, and they had consistently fast pit stops," Newman said of his pit crew. "I put us in a bad spot at the end with the speeding penalty, but, fortunately, we were able to rally back from that to finish 10th. I can't say enough about everyone on this No. 39 team."
"It was another great day for this No. 39 team," crew chief Matt Borland said. "The guys did an awesome job all weekend getting this WIX Filters Chevrolet ready. Our day started out a little rough, but we made the right adjustments and felt pretty good about everything in the end."
At Martinsville, site of the next Sprint Cup race (April 7), Newman has one win, seven top fives and 11 top 10s in 22 races.
Mike Hembree is NASCAR Editor for SPEED.com and has been covering motorsports for 31 years. He is a six-time winner of the National Motorsports Press Association Writer of the Year Award.