CUP: NASCAR Supports Sandy Hook Fund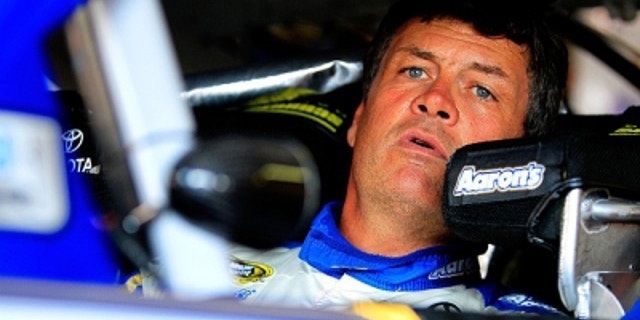 NASCAR launched a major effort Thursday to raise money to support the community of Newtown, Conn. as it recovers from the December elementary school shooting that resulted in the death of 20 children and six adults.
After meeting last week with Newtown residents, including some of the relatives of those who died, NASCAR announced Thursday that it will assist the Sandy Hook School Support Fund in fundraising through the participation of the No. 26 Swan Racing Toyota in the Daytona 500.
The car, to be driven by Michael Waltrip, has a paint scheme designed to honor the memory of those who died and to urge fans to support the fund by donating.
NASCAR president Mike Helton initially had the idea to use the No. 26 car to recognize the 26 victims of the Newtown tragedy.
The car was unveiled at last week's Newtown meeting, and officials there said residents impacted by the tragedy are looking forward to having a car to cheer for in the 500.
NASCAR chairman Brian France, who attended the meeting with Waltrip and other NASCAR representatives, said it was the hardest thing he's ever done.
"We want to give the families and everybody in Newtown something to cheer for and something to look forward to," he said.
France said his family will donate $50,000 to the fund, a total matched by the NASCAR Foundation.
Fans can make $10 donations by texting NEWTOWN to 80888 or by visiting newtown.uwwesternct.org.
The fund supports the healing process for the Newtown community.
"You think you're prepared for an event until I walked in that room (for last week's meeting)," Waltrip said. "It lit me up. It makes me so proud that I was there and so proud to be able to race a car and raise money for Sandy Hook."
Waltrip said all three Michael Waltrip Racing cars will carry the "Text NEWTOWN" message in the 500.
Mike Hembree is NASCAR Editor for SPEED.com and has been covering motorsports for 31 years. He is a six-time winner of the National Motorsports Press Association Writer of the Year Award.