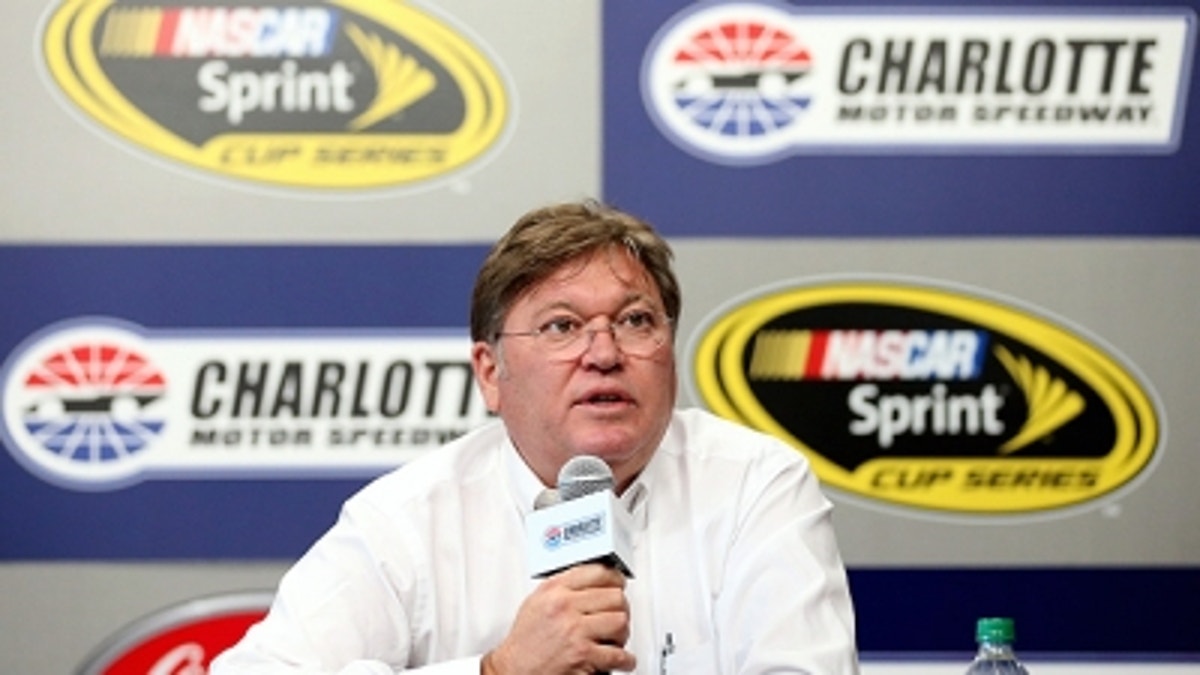 NASCAR officials continue to express confidence that the new Generation-Six race car will produce significantly better racing this season.
"The car is better than last year," said NASCAR vice president Robin Pemberton during a Friday test at Charlotte Motor Speedway. "More drivers like this car better than the last car. When you put those things together, it should equate to better racing."
Teams participated in a seven-hour-plus test at CMS Friday after a scheduled day of testing Thursday was washed out by an all-day rain.
An apparent emphasis Friday was durability testing, as teams experimented with new rear-suspension rules and NASCAR's decision to allow significantly more camber (tire tilt angle) in the rear axle area.
"We know where the car was last year, and we've given the teams more areas to work in," Pemberton said. "Our goal is to start better than we left the last car."
Pemberton said officials were pleased with the speed levels recorded Friday. Top speeds late in the afternoon were over 192 miles per hour.
"The cars are more likely closer to what we'll really race [than in the previous test]," Pemberton said. "Speeds are good. The things we've given back to the teams to work on are all an effort to have more tools to compete better."
Sprint Cup Series director John Darby said NASCAR produced "a whole list of goodies that everybody is playing with and experimenting with."
The goal is to produce better racing, particularly on the circuit's 1.5-mile tracks. There will be much more work – at tracks and in team shops – before the season begins with racing at Daytona, Phoenix, Las Vegas and Bristol.
"I think, like in any test, teams will leave out of here, and some will be happy, some will be in the middle of the road, and you'll have a couple of sad ones," Pemberton said.
Mike Hembree is NASCAR Editor for SPEED.com and has been covering motorsports for 30 years. He is a six-time winner of the National Motorsports Press Association Writer of the Year Award.