CUP: NASCAR Moving $$$ In Race Purses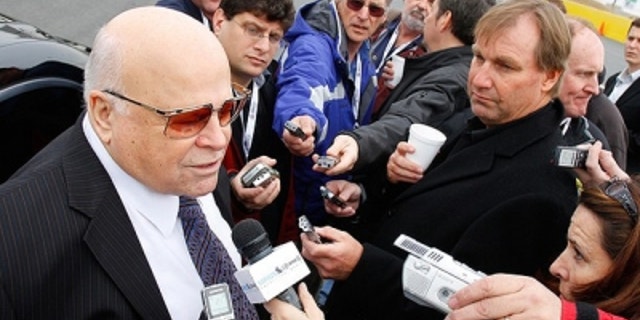 When Bruton Smith speaks, people listen.
Or so it seems.
Smith, chairman of Speedway Motorsports Inc., complained about NASCAR start-and-park teams last month and said NASCAR should do something about them.
And NASCAR is.
NASCAR president Mike Helton said during a Tuesday appearance in Detroit that the sanctioning body is moving money from the final five race-finish positions to other spots in the field, thus removing some of the attraction of start-and-parking, the concept of running a few laps, going to the garage and collecting decent purse money.
Some teams have used start-and-parking to build a financial base toward better performance, but others clearly show up hoping to run a few laps, park and depart with a nice payday.
The NASCAR changes will create a gap of $4,000 between finish positions from 39th to 43rd.
"We moved prize money higher in the purse, so if someone's intent is solely to run a lap or two and park, the revenue stream shrinks,'' Helton said during an Autoweek magazine panel discussion in Detroit.
Last month, Smith urged news-media members to campaign for an end to start-and-parking. In response, team owner Tommy Baldwin called Smith and his SMI group "greedy" and said there are legitimate reasons for new teams to start and park.
It's likely that NASCAR had been discussing changes in the start-and-park scenario before Smith opened the subject again last month.
Mike Hembree is NASCAR Editor for SPEED.com and has been covering motorsports for 31 years. He is a six-time winner of the National Motorsports Press Association Writer of the Year Award.