CUP: Massive Crash Interrupts Testing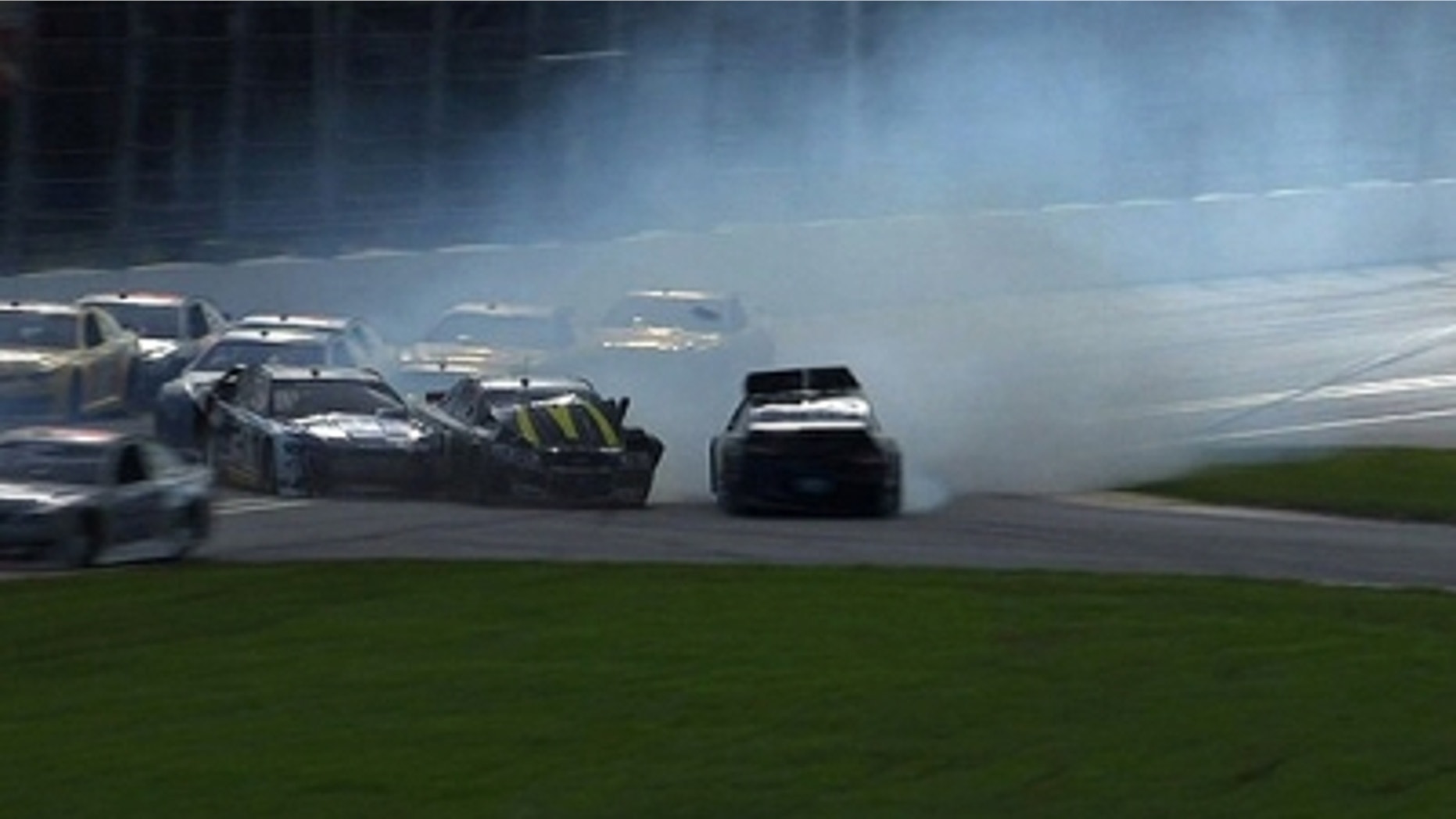 A multi-car crash cast a black cloud over Friday afternoon's testing session at Daytona International Speedway.
In an off-season in which many teams are behind in building new-model cars, several were seriously damaged in an accident sparked when contact between Marcos Ambrose and Dale Earnhardt Jr. sent Ambrose spinning in front of a large pack.
Among the cars damaged were those of Kasey Kahne, Brad Keselowski, Jamie McMurray, Jeff Gordon and Joey Logano.
"We were going around one and two," Earnhardt Jr. said. "I thought Marcos was backing up to me. I got off two trying to push him a little and had a hard time to get our bumpers lined up. It was the first time I pushed a Ford. We ended up getting turned."
Ambrose said the design of the new cars, which makes bump-drafting more difficult, contributed to the crash.
"It was very easy to bump-draft with the old cars," he said. "We're used to that. I got a couple of shots from him (Earnhardt Jr.) down the backstretch. Just the third shot spun me out. It's the consequences of the new shape."
The mayhem provided a clear illustration of why many teams had been reluctant to participate in drafting during these tests. Most of the testing prior to Friday afternoon had been in single-car runs.
Among the drivers who avoided the crash was Jimmie Johnson, who was running along about a half-lap behind the crash. He had said drafting was not a part of his Daytona testing plans.
Testing is expected to continue Friday afternoon and Saturday, although some of the participating teams might leave the speedway because of damage to their cars.
Mike Hembree is NASCAR Editor for SPEED.com and has been covering motorsports for 30 years. He is a six-time winner of the National Motorsports Press Association Writer of the Year Award.