CUP: Labbe Calls Out Crew Member For Actions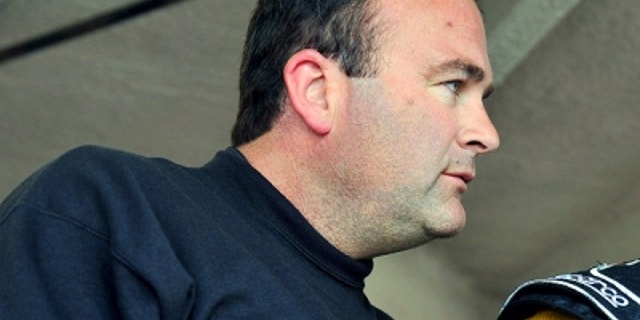 Paul Menard salvaged a solid 13th-place finish Saturday night at Richmond International Raceway despite starting 31st in a backup car and a bit of drama in the No. 27 Richard Childress Racing pits.
Erik Pringle was reprimanded by crew chief Slugger Labbe after the front tire carrier pushed a member from the No. 48 team of Jimmie Johnson over the wall after that crewman's mistake disrupted Menard's pit stop in the NASCAR Sprint Cup race.
Initially, Labbe's comments were misconstrued. It was originally believed the criticism stemmed from Pringle running onto pit road to rescue a tire during the pit stops following the fourth caution on Lap 311.
"He didn't get yelled at for going to get the tire," Labbe told Sirius/XM Radio. "The tire was actually the tire that was going on the right front of our car. That's not what I was mad about. After the pit stop, our front tire carrier went over to the 48 pit stall and pushed another crew member over the wall from the 48 team, and I don't condone that.
"He was mad because when he was jumping over the wall to carry tires, the 48's right rear tire landed in our pit box and he landed on top of it. He fell down and our right front tire went rolling across pit road. So that's whatever everyone saw."
Labbe, who changed tires for 12 years prior to his promotion to crew chief, lives by a code he's learned during his 25-year tenure in racing: Never leave your pit box, never go in anyone else's pit box and let the crew chief fight your battles.
"Understandably so, (Pringle) was upset," Labbe added. "He fell down really, really hard. He ran out on pit road. He could have been hit by another car – all because of the No. 48 team not doing their job correctly.
"He was upset but at the end of the day he made a mistake. He went into their pit box and pushed a guy over the wall. To me, that was wrong. I don't condone it, and that's why he got yelled at. It wasn't for going on pit road and retrieving the tire."
Labbe said after he and johnson's crew chief Chad Knaus reviewed the videotape of the incident, Knaus apologized for his team's issues. According to Labbe, Knaus returned after the race and personally apologized to Pringle.
Menard's 13th-place finish was his best at Richmond. The team remains 14th in the points standings.