CUP: Keselowski Says Win No. 2 Was Kicker/Media Day Notebook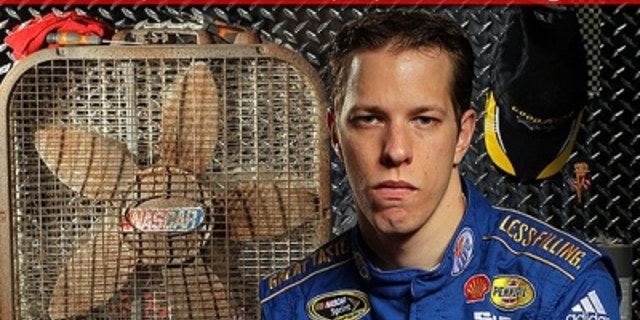 Keselowski Talks Wins – As important as his breakthrough Sprint Cup victory at Talladega Superspeedway in April 2009 was, Brad Keselowski said the next victory was, in a way, a bigger stamp.
"I think it's really the manner in which you win," Keselowski said Thursday. "Mark Martin always said something that I agreed with, which is that it wasn't his first win that verified him, it was his second win. I really agree strongly with that comment.
"Looking back at my first win, I felt like it helped me get my foot in the door a little bit. I didn't feel like I got through the door. I may have got an elbow in the door, but it wasn't through the door. That's what it means to me."
Keselowski won at Kansas last year to log that second victory, then tacked on wins at Pocono and Bristol. He finished fifth in points and figures to be a championship contender this season.
Pastrana Eyes Another Start – Travis Pastrana, his NASCAR career delayed by an ankle injury, plans to make his Nationwide debut at Richmond in April.
"I know a lot about driving, but I don't know a lot about stock car driving," Pastrana said. "I watched it on TV, but there's a big difference between what the fans think is possible and what is actually possible.
"To be so close first time out. I was half-a-second off the track record – I was like, 'This is going to be….' They said, 'You have to pick up two-tenths or you won't even qualify this track.' 'Wow, OK, this is close, these guys are good and it's going to be a lot of fun.' "
And the bottom line?
"You have to do well," he said.
Daytona Media Day Crowded – If the hundreds of news media members roaming the media tents at Daytona Thursday provide a good indication, the economy must be on a significant upswing.
Print, electronic and photographic representation seemed to be up Thursday over the past few seasons at NASCAR's annual preseason press gathering.
Drivers moved from one station to another as they talked to various news media outlets, had photographs shot for various publications and generally goofed around.
Mike Hembree is NASCAR Editor for SPEED.com and has been covering motorsports for 30 years. He is a six-time winner of the National Motorsports Press Association Writer of the Year Award.