CUP: Keselowski, Others Angered By Outcome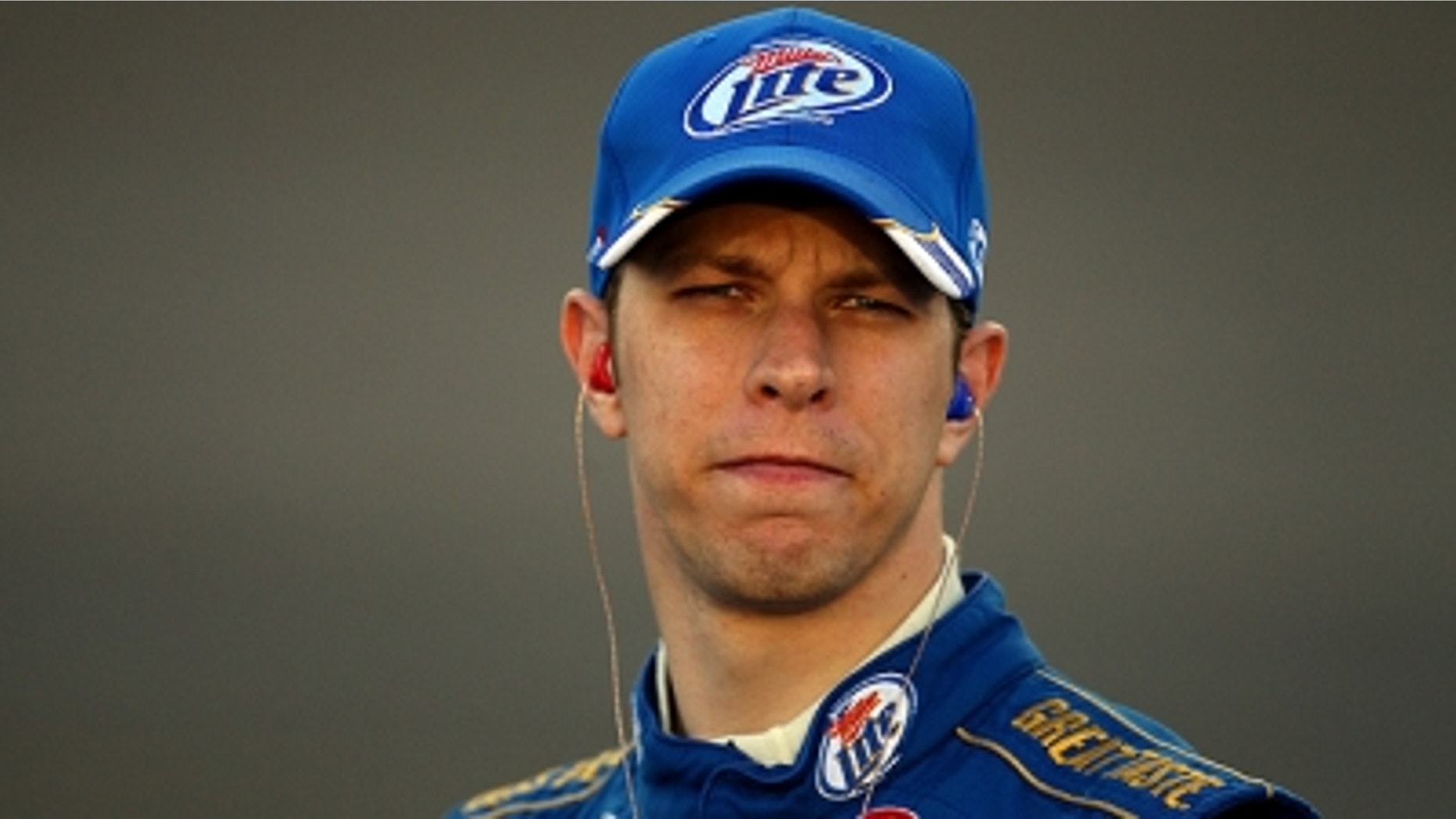 Brad Keselowski should have been beaming.
His sixth-place finish in Sunday's AdvoCare 500 at Phoenix International Raceway, combined with Jimmie Johnson's crash, meant Keselowski will win the NASCAR Sprint Cup championship next weekend at Homestead-Miami Speedway if he finishes 15th or better there.
And given that he's only finished worse than 11th once in the last 19 races, Keselowski is close to a lock to win the title, which would be team owner Roger Penske's first Cup championship in 40 years of trying.
For all of his adult life, this is the moment Keselowski has been pointing towards and he should have left the Valley of the Sun on the highest of high notes.
But instead of being happy after Phoenix, Keselowski was furious.
"I felt like we had a race-winning car and I wanted to take the points lead by winning a race and not relying on a failure," he said of Johnson's crash. "But sometimes that's not how the sport works and you have to accept that. I'm more just disappointed in the quality of racing that we saw today. I thought it was absolutely ridiculous, and I was ashamed to be a part of it."
Keselowski was just getting warmed up.
After last week's race at Texas Motor Speedway, Keselowski was criticized for racing Johnson hard at the end of the race, which Johnson won and Keselowski finished second. At Phoenix, there were several out-and-out deliberate crashes, highlighted by Jeff Gordon running Clint Bowyer into the wall and setting off a brawl among crewmen on pit road.
Given that that incident happened right in front of Keselowski at the end of the race, he was understandably unhappy.
"I spent a whole week being bashed by a half a dozen drivers about racing hard at Texas and how I'm out of control and have a death wish, and then I see bulls--t like that," said Keselowski. "That's f---ing bullshit. That's all you can call that. These guys just tried to kill each other. You race hard and I get called an a--hole for racing hard and called with a death wish, and I see s--t like that, and it just pisses me off. … It's just f---ing ridiculous, and they should be ashamed. It's embarrassing."
Keselowski wasn't finished there.
"The retaliation is out of control in this sport," he said. " We've got a bunch of drivers that feel like they have to retaliate or they're being challenged as a man, and that's ridiculous. It's not what this sport needs. I don't think it's good for anybody, and it's going to get somebody hurt."
For what it's worth, Keselowski wasn't the only angry driver after the race. Several others complained that after Gordon drilled Bowyer the track was covered with oil. And when Danica Patrick crashed on the last lap, the caution never came out.
"There was a lot of stuff on the racetrack," said race runner-up Denny Hamlin. "I mean, that's why that wreck happened on the frontstretch is there was oil all over it. Ray Charles could see that."
Winner Kevin Harvick was even more direct.
"There was more oil than there was asphalt, I can guarantee you that, and it was very visible," said Harvick.
His boss was equally frustrated.
"I'm really disappointed in the way the race was called, and I asked them — Kevin almost wrecked coming off of (Turn) 4," said race-winning car owner Richard Childress. "We take the white flag, she's (Patrick) coming across down here, everybody seen what was happening. I just knew the caution was going to come out, and he races back around and almost wrecks and we lose a car and could have hurt a driver, so I'm just still a little upset about that last not being a caution."
Third-place Kyle Busch concurred.
"There was oil and everything on the exit of Turn 4, and we all about — well, the front of us about crashed, so I can't imagine what was going on behind me," said Busch. "But evidently there was more carnage going on back there. So not sure if they had time to react to all that, but granted, you would expect that they would see all of that and see the oil slick. I mean, it wasn't small by any means. It was three feet wide."
NASCAR Vice President of Competition Robin Pemberton defended NASCAR's decision not to throw the caution for Patrick's crash.
"Well, when she (Patrick) got up in there, at the time she come all the way around and she was out of harm's way," said Pemberton. "We didn't see any fluid or anything, she rode around on the apron, and when she pulled up on the racetrack, there was smoke, it looked like tire smoke. It's easy to look back on it obviously and wish that you did something different, but at the time it didn't appear like there was any fluid that was coming out of the car."
Tom Jensen is the Editor in Chief of SPEED.com, Senior NASCAR Editor at RACER and a contributing Editor for TruckSeries.com. You can follow him online at twitter.com/tomjensen100.