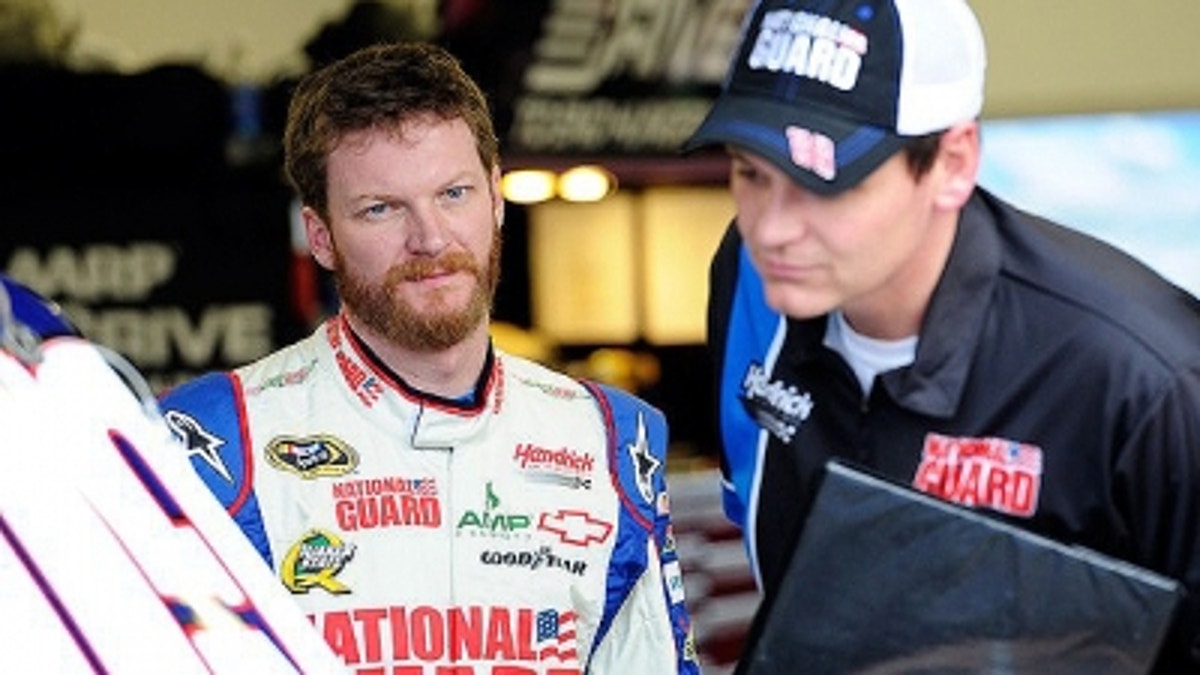 Dale Earnhardt Jr. is so fired up about the 2012 season that he's ready to race at Phoenix, the second stop on the Sprint Cup tour.
Earnhardt Jr. historically has been one of the best drivers on the Daytona International Speedway course, the site of Saturday night's Budweiser Shootout and next week's marquee Daytona 500. Like some other drivers, however, he has questions about how the Daytona events are going to shake out. He is more certain about future events.
"Daytona, this is probably the worst odds for me all year because of the way the racing is here," Earnhardt Jr. said. "This is going to be a fun experience, but I'm looking forward to getting to Phoenix and the rest of the tracks to start really getting control of my destiny and trying to make some things happen for me and win some races.
"This weekend will be enjoyable, but I am looking forward to going to Phoenix because I know I have better odds of winning there. I look forward to going to tracks where I'm driving the car, where I can make a difference. I don't know what is going to happen in the Daytona 500. I don't even have a clue what the race is going to be like now, and that's frustrating, but that's just the way it is.
"Right now, I have no knowledge, and it's frustrating as a driver to go in a situation like that. Everything we're going to have to learn, we're going to have to learn really fast in just a few hours of practice."
Earnhardt Jr. was one of the top drivers in the classic Daytona pack draft, and it appears that NASCAR's latest rules configuration will produce more of that sort of racing over the next two weekends. But, still, the jury's out.
Junior is one of the drivers who worked in tests with NASCAR in an attempt to break up tandem drafting and return more of the pack racing to Daytona and Talladega.
"That's just the way it is," he said of the current situation. "We did a lot of work this off-season. To NASCAR's credit, they've been working really hard trying to put it back into the drivers' hands and give the drivers control of their destiny instead of pairing up and having to take care of each other out there on the race track all the time.
"You want to be stubborn and looking out for yourself only. That's how you want to do it, so they are trying to go in that direction. I give them a lot of credit for trying really hard and, hopefully, we made a lot of good changes, so we will see."
Mike Hembree is NASCAR Editor for SPEED.com and has been covering motorsports for 30 years. He is a six-time winner of the National Motorsports Press Association Writer of the Year Award.