CUP: Indy A Tough Technical Test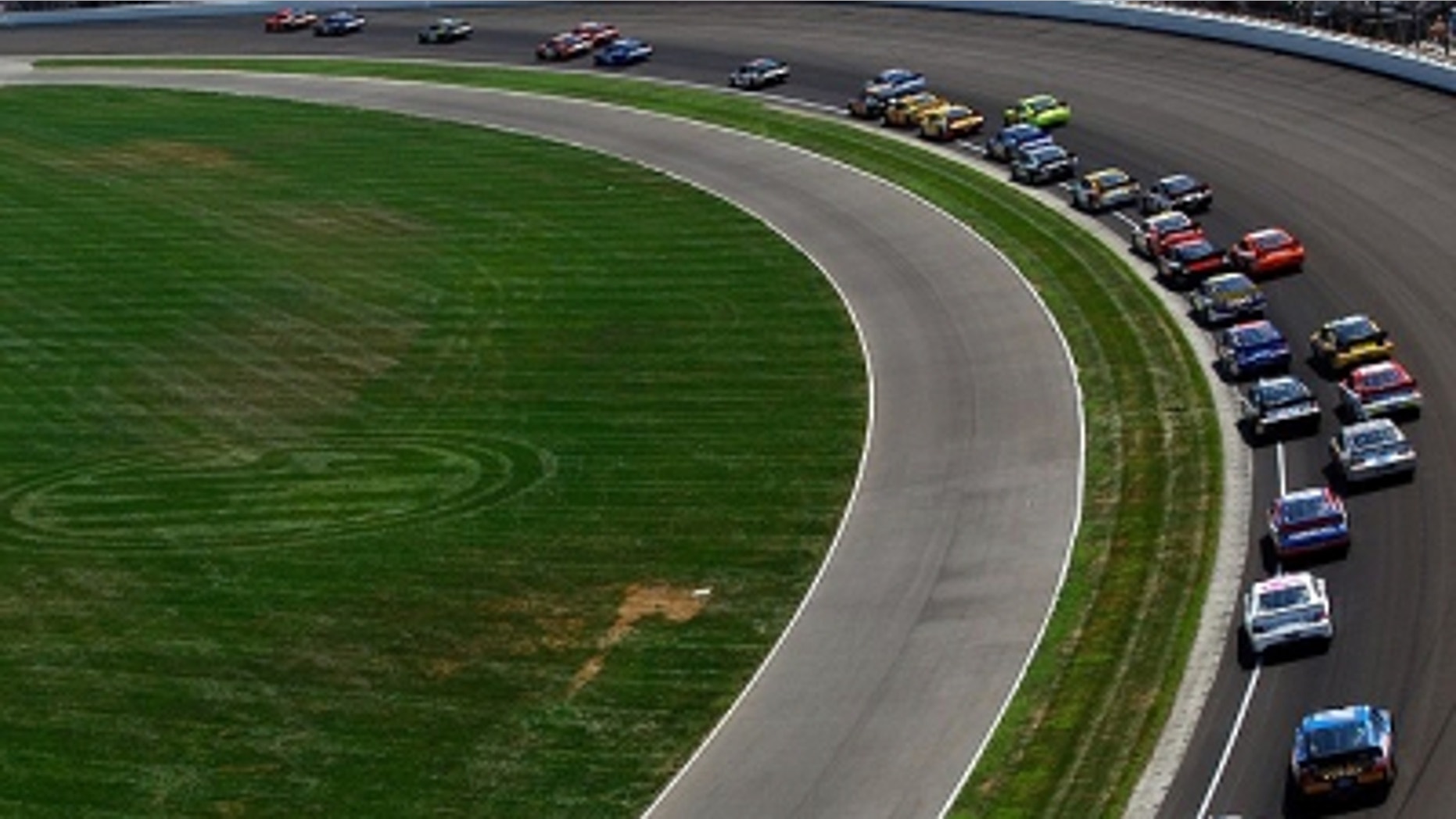 Darlington Raceway and Indianapolis Motor Speedway would appear to have little in common, beyond the fact that the second was the inspiration for the first.
Harold Brasington visited the Indianapolis 500 and decided that the South needed a high-speed major track of its own, so he returned home to South Carolina and, in an audacious moment, began construction on what would become Darlington Raceway.
Darlington is smaller, tighter and seats far fewer fans than Indy, but, since its opening in 1950 (four decades after Indianapolis), the track has been one of auto racing's most challenging.
And that's where Darlington and Indy share space – each is among the most technically difficult of the venues visited by NASCAR racers.
The rectangular layout of the 2.5-mile Indy track puts a premium on chassis preparation and driving skill. The track's turns are banked at only nine degrees, so, in NASCAR vocabulary, it's basically a flat track, one that forces drivers to essentially make four 90-degree turns for 160 (or more) laps.
The tough, technical nature of the track helps to explain why most of the winners over the 18 seasons of NASCAR racing at IMS have been drivers who are no strangers to victory lanes – Jeff Gordon, Jimmie Johnson, Dale Jarrett, Dale Earnhardt, Tony Stewart, Kevin Harvick.
"It's a unique place," said Stewart, Brickyard 400 winner in 2005 and 2007. "The shape of Indianapolis – there is no other track like it. It's a one-of-a-kind facility that has four distinct, unique corners. Even though they're shaped geometrically the same, they all drive differently from each other.
"Wind always plays a factor, and just the perception of the bumps and the different corners makes you drive it differently. For instance, you go down the front straightaway and it looks like you're driving down an alley into the first turn, but when you drive down the back straightaway into turn three, even though it's the same-style corner as turn one, there's not that large section of grandstands on the inside of the track. It looks different, so it drives different.
"Indy has just been a place where you always have to expect the unexpected. It's always been a race track where the guys who are fast all day, always end up winning the race. It's never been a situation where somebody won a race that didn't earn it and didn't deserve it.
"You don't get anything easy at Indianapolis. You have to earn it, and if you're off, you're not going to win. You can't make something happen there that isn't supposed to happen. So if it's your day, it's going to be your day, and if you're off, you're not going to make it your day by trying harder. You just have to have everything right."
The track's length and long lap times also can create unusual pit strategies.
"One thing about Indianapolis Motor Speedway is that the most bizarre things happen in both IndyCar and NASCAR races," Jeff Burton said. "You never know what it going to happen. It is a long track where people can pit and not go a lap down. It opens the window for strange things to happen.
"The Indianapolis 500 this year (won by Dario Franchitti in dramatic fashion) was the best one I've ever seen from start to finish. I don't think they could've asked for anything better than that. It was a great race. We've got our work cut out for us to put on a great race, too."
Crown Royal 400 practice sessions are scheduled at 8:30 a.m. and 10:30 a.m. ET Saturday. Qualifying is scheduled at 2 p.m. Saturday.
Mike Hembree is NASCAR Editor for SPEED.com and has been covering motorsports for 30 years. He is a six-time winner of the National Motorsports Press Association Writer of the Year Award.