CUP: Hamlin Races For Good Cause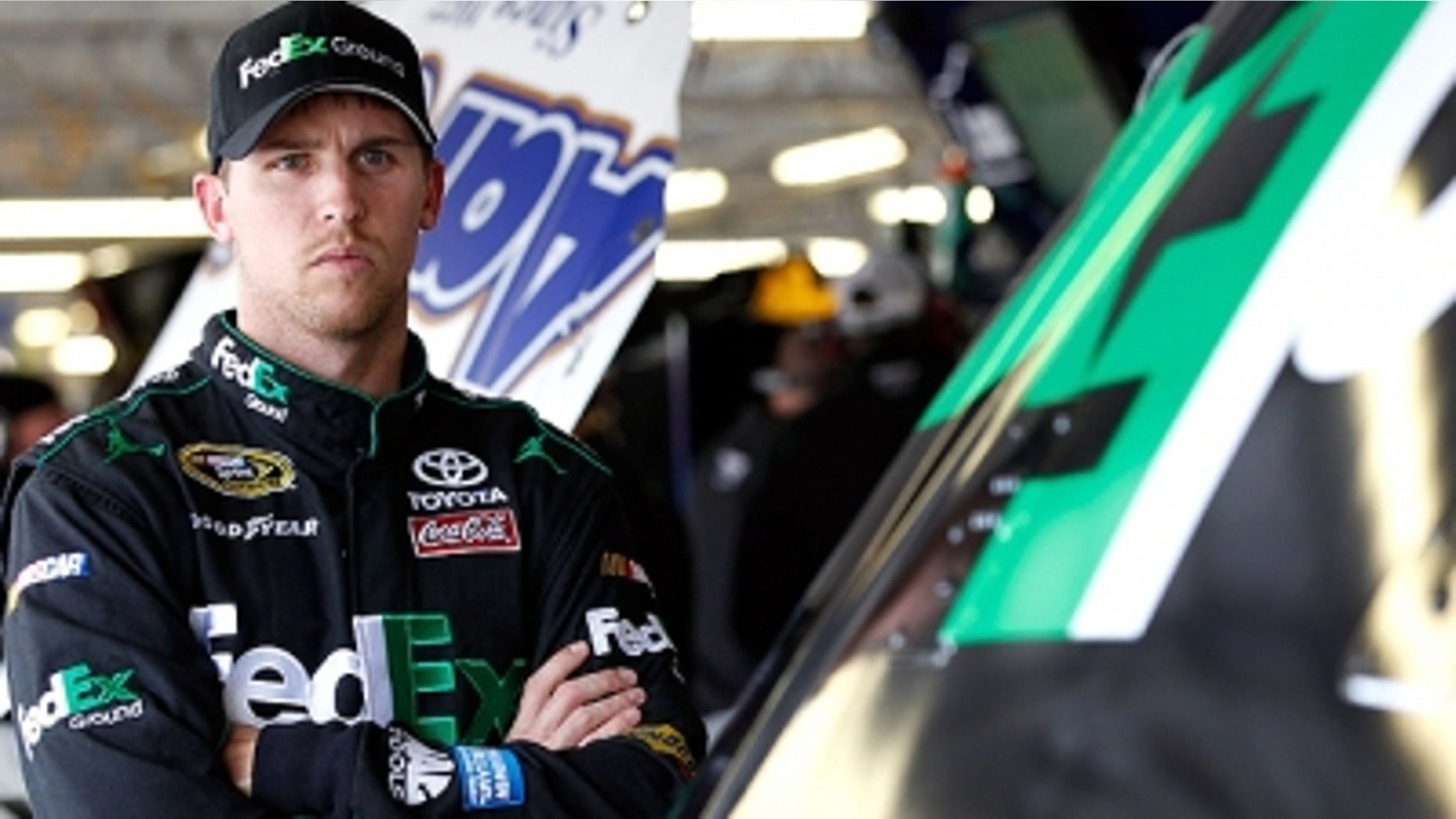 As weeks go, they don't get much bigger than this one is for Denny Hamlin.
Hamlin, who grew up 15 miles away from Richmond, returns to his home track, Richmond International Raceway, in high spirits this week.
Last Sunday, he won his second NASCAR Sprint Cup race of the year at Kansas Speedway. This Saturday night, he will go for his third Cup victory at the 0.75-mile, D-shaped track.
And Thursday night at RIR, he hosts the fifth annual Denny Hamlin Short Track Showdown, a 100-lap NASCAR Whelen All-American Series Late Model division charity race featuring the best Late Model racers on the East Coast, along with a dozen or so racers from NASCAR's top divisions.
SPEED will televise the K&N Pro Series race from RIR Thursday at 7 p.m., followed by Hamlin's showdown race at 8:30 p.m.
"We've got a lot of stuff leading up — we have our big Short Track Showdown coming up on Thursday, so we've got a lot of planning," Hamlin said. "I obviously need to go to Richmond early to get some stuff done. We're excited. I love going to Richmond anyway, but any time you can go after winning the previous week, it makes it a little more exciting. I'm excited about it. It's a big weekend, and obviously winning in Kansas is a great step to trying to get some promotion for that."
NASCAR regulars taking part in the charity race include Hamlin, Tony Stewart, Kyle Busch, Jeff Burton, Michael Waltrip, Joey Logano, Aric Almirola, Jason White, Timothy Peters, Chase Elliott, Darrell Wallace Jr. and Curtis Markham.
A total of 52 cars will attempt to make the 36-car field. Drivers from New York to Tennessee will represent the top drivers in the NASCAR Whelen All American Series and compete against Hamlin and the other NASCAR regulars.
Tickets are available now for Thursday's race at www.rir.com. All seats are general admission and $25. Children 12 and under are admitted free with a ticketed adult. Tickets include the Blue Ox 100 NASCAR K&N Pro Series East race and Denny Hamlin Short Track Showdown. Proceeds from this event will help raise awareness and funding for the specific needs of individuals afflicted with Cystic Fibrosis as well as other programs that support chronically ill children and underprivileged youth.
Two local companies have teamed up with Hamlin to sponsor this race, including McGeorge Toyota and Martin's grocery store.
Tom Jensen is the Editor in Chief of SPEED.com, Senior NASCAR Editor at RACER and a contributing Editor for TruckSeries.com. You can follow him online at twitter.com/tomjensen100.