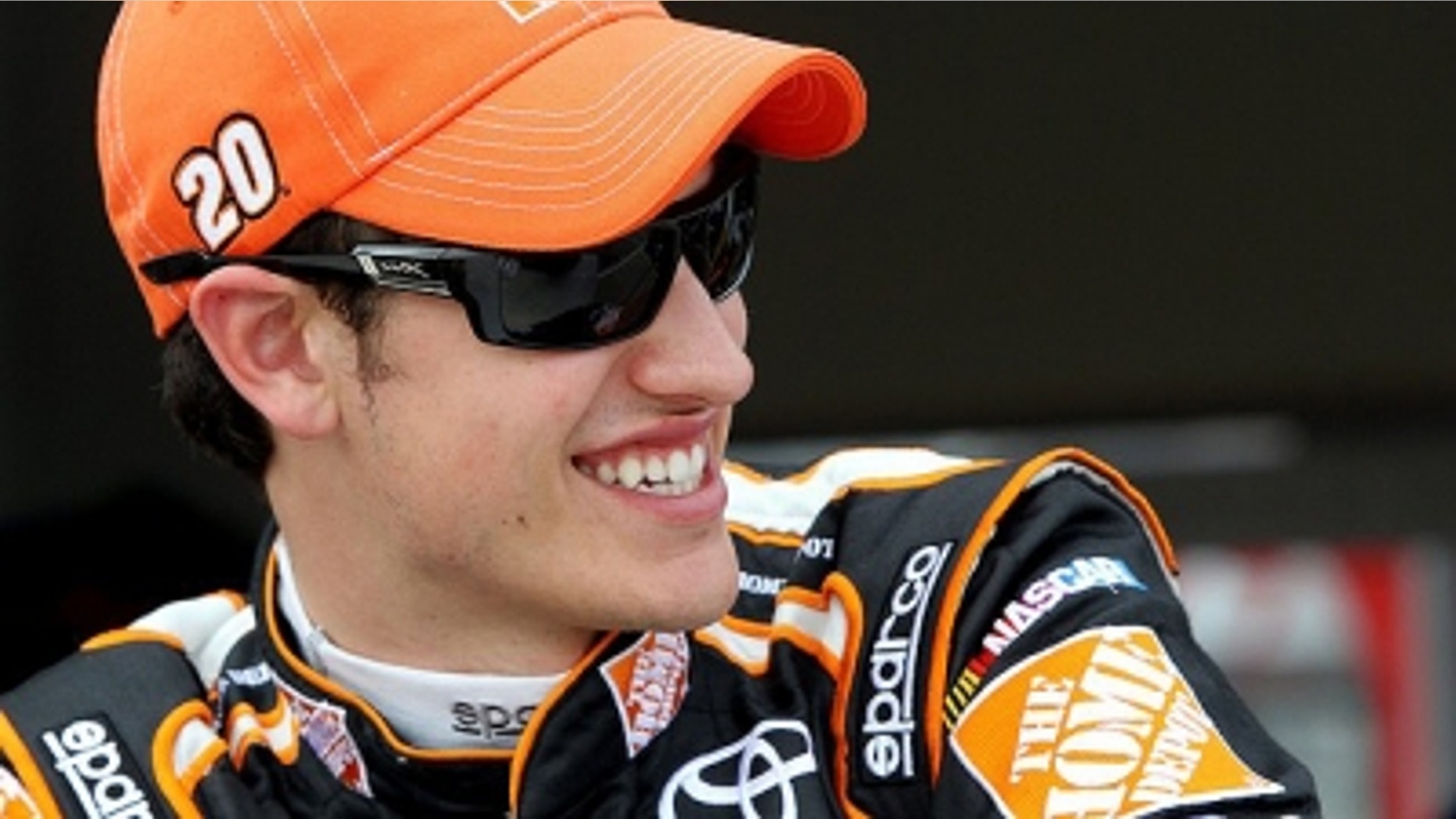 Joey Logano has been around the NASCAR scene so long that it seems impossible that he's still only 21 years old.
And he won't be 22 until May 24.
For a driver barely out of his teens, Logano already has been down a long road. Considered a can't-miss star when he replaced Tony Stewart at Joe Gibbs Racing, Logano's first three seasons in Sprint Cup were a struggle. He has a lone win – at New Hampshire in 2009, and he fell to 24th in points last year.
So, even for a guy barely old enough to have an adult drink in most jurisdictions, Logano is pleased to, as he puts it, press the restart button.
"I think the big thing is attitude," Logano said. "I feel like my whole team has the attitude right now to go out there and win races, make the Chase, make this happen right now.
"Everybody has picked up their game a lot. I'm excited about that. And it comes along with a lot of new things. Obviously with a new crew chief with Jason (Ratcliff), ended up bringing some new life. Changes things up a lot. It's kind of like a restart button."
Logano was ninth in the season opener at Daytona and 10th at Phoenix Sunday – a solid start for what is basically a new team. Ratcliff came on board in the offseason after standout performances in leading Joe Gibbs Racing's Nationwide efforts.
"We started off the season pretty good," Logano said. "A couple top-10 finishes. I feel like we're a little bit better than where we finished at Phoenix last weekend, but we came out of there with something solid. If we keep doing that, we'll be right where we need to be."
Perhaps most impressive about Logano's seasonal start has been the upfront consistency he's shown, plus the ability to race in the top 10 without "overdriving" and crashing out while trying to do too much.
He says he approached the year with a new attitude.
"It's hard to put it in words," he said, "but you can just kind of feel the difference. My attitude's different. I feel like I walk around with a lot more confidence in myself. That carries through the whole team.
"As soon as the driver is real confident, it goes vice versa, too. When someone loses confidence, it's contagious.
"Keeping that upbeat mood going is going to be huge. Jason is the same way. He's a 'glass is half full' guy. I think that's very important. It's good to have.
"Now, granted, we're only two races into this deal. But we need to stay focused and keep our eye on the prize like we've been doing."
Logano said he has had trouble dealing with the lack of success after doing so well in other forms of racing. He took team owner Joe Gibbs' advice and visited a sports psychologist.
"Trying to accept it and learn and stay confident in yourself when things aren't going well, that's very, very, very hard," he said. "It's something I didn't know how to do. It was something I wasn't used to. How do you pull out of this hole?
"At least in the beginning of the season, our cars were fast. We got to the point where we weren't even fast. It was really tough.
"I went to a sports psychologist. I talked to him a lot. I still talk to him a lot. I saw more gains in that than anything really. That was huge."
He said starting in Cup at such a young age made the going tough.
"I came into this gig thinking, 'I'm going to drive a racecar, the only thing I've done my whole life,'" he said. "When you have to lead a team, especially at a young age, all the guys working on the car are older than you, it's really hard to earn that respect. Especially when times are not as good, like last year, earning the guys' respect is very hard. You need to be able to do that one way or another.
"Learning how to be a leader was something I didn't know I was going to have to learn, but it was a huge deal and hard."
Mike Hembree is NASCAR Editor for SPEED.com and has been covering motorsports for 30 years. He is a six-time winner of the National Motorsports Press Association Writer of the Year Award.