CUP: Ganassi Doubles His Fun At Indy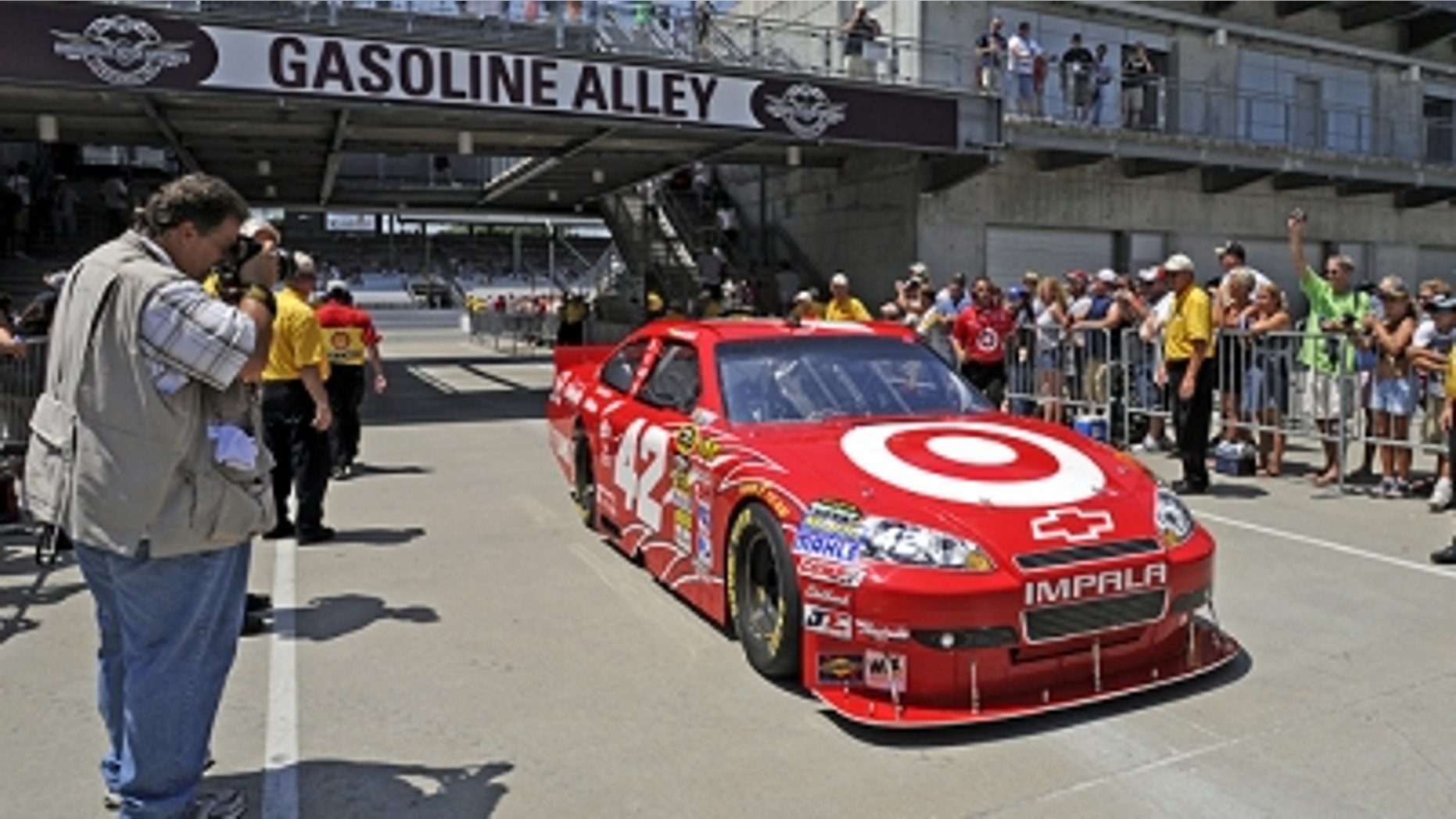 This weekend could be a very big one for team owner Chip Ganassi.
In addition to fielding former Indianapolis Motor Speedway winners Jamie McMurray and Juan Pablo Montoya in Sunday's Crown Royal 400 Sprint Cup race, Ganassi's Grand-Am operation will have the favorite's role in Friday's inaugural Brickyard Grand Prix Grand-Am race at the track.
The race will be televised by SPEED at 4 p.m. (ET) Friday.
Scott Pruett and Memo Rojas, the Rolex Sports Car Series point leaders, will drive the lead Ganassi car. Montoya and McMurray will be in a second Ganassi entry, along with Scott Dixon.
Ganassi, a former IndyCar driver, has had notable success at IMS. Dario Franchitti won the Indianapolis 500 for the Ganassi team this year, marking Ganassi's fifth Indy 500 victory.
In 2010, McMurray won the Brickyard 400 in a Ganassi car, scoring one of the highlights in a Ganassi year that also included wins in the Daytona 500, Indy 500 and 24 Hours of Daytona.
Montoya won the Indy 500 driving for Ganassi in 2000.
Although there will be much attention on the McMurray-Montoya team run in the Grand-Am race, a win in Sunday's 400 would be much bigger for either driver.
McMurray and Montoya have had lackluster seasons in Sprint Cup despite numerous high-level changes Ganassi made prior to the start of the year. Neither driver has scored a top-five finish. McMurray is 20th in points, and Montoya is 21st.
Montoya is the only driver to compete in NASCAR, IndyCar and Formula One races at Indianapolis. He has five Sprint Cup, five F1 and one IndyCar start at the track. He has four top-10 finishes across the series at IMS.
The Grand-Am race will extend Montoya's Indy participation list to four major series.
"To be honest with you, I'm really looking forward to getting back behind the wheel of the No. 02," Montoya said. "These cars are a lot of fun, and it'll be cool to get back out there on the road course at Indianapolis. It's also great to have Chevron onboard. I'm hoping Jamie and I can put on a good show and end up in victory lane."
Montoya and McMurray recently ran Grand-Am tests at the track.
"It is fun to be part of history, with this being the first ever Grand-Am race at the Brickyard," McMurray said. "The Grand-Am car is fun to drive, and Indianapolis is just a special place. We tested this car here a couple of weeks ago, and it is really cool to run the road course and go the opposite direction from what we are used to. It is especially fun to run a race like this when you feel like you've got a chance to win."
With Dixon, the 02 team picks up a two-time IndyCar series champion, an Indy 500 (2008) winner and a 2006 Daytona 24-hour winner.
Mike Hembree is NASCAR Editor for SPEED.com and has been covering motorsports for 30 years. He is a six-time winner of the National Motorsports Press Association Writer of the Year Award.