CUP: Cassill, BK Racing Stake Their Place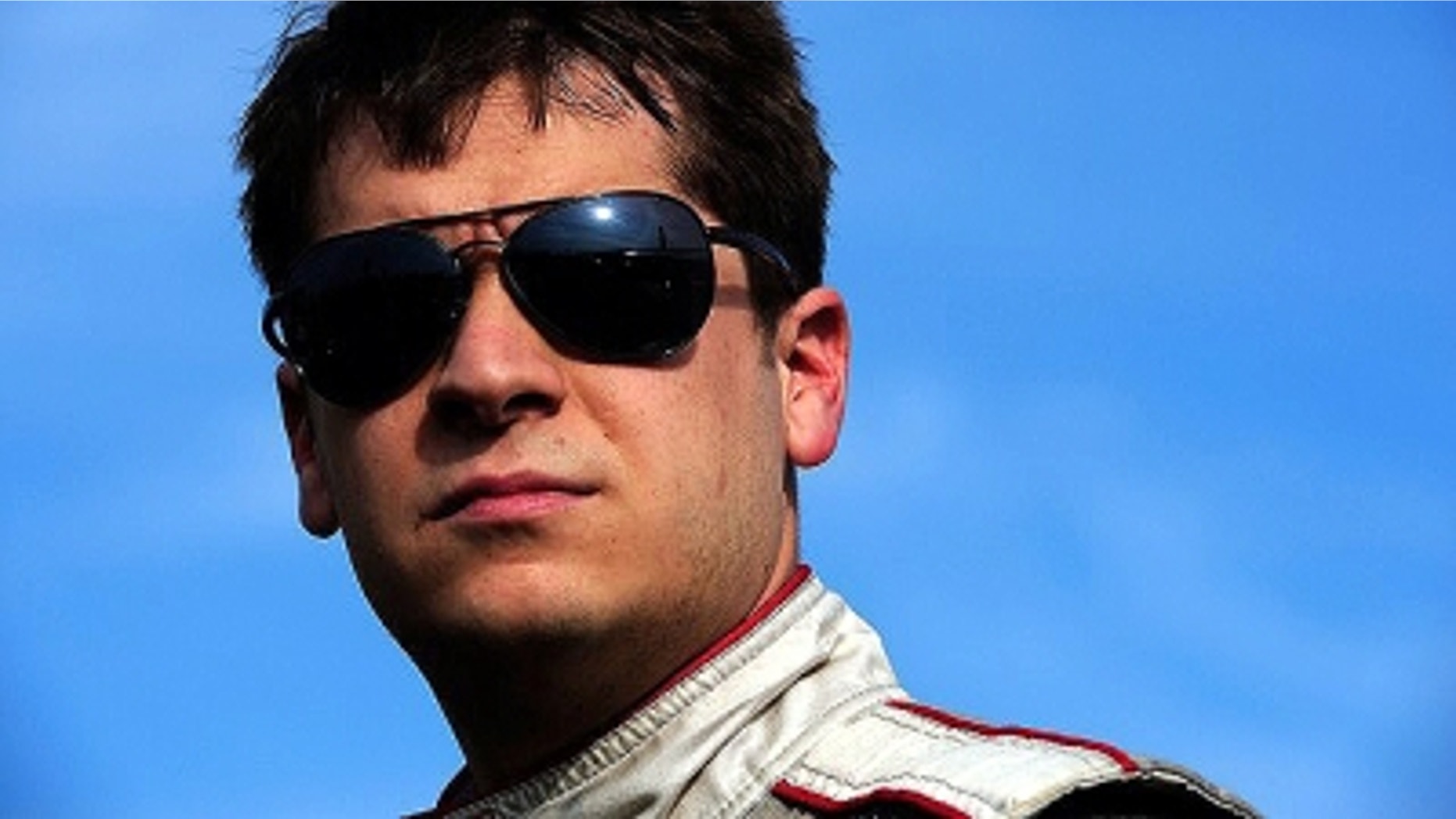 If 90 percent of life is about just showing up, Landon Cassill is already ahead of the game.
Still only 22 years old, the Iowa native is trying to prove himself in the fiercely competitive NASCAR Sprint Cup Series. And he's doing so under a challenging set of circumstances, driving for the start-up BK Racing team. Given that BK Racing didn't even announce its own existence until mid-February, just days before the Daytona 500, Cassill's done alright so far.
Six races into the season, using old cars salvaged from the now-defunct Red Bull team and engines that aren't near the equal of a Hendrick Motorsports Chevrolet or a Roush-Yates Ford, Cassill is 34th in the NASCAR Sprint Cup points standings. More importantly, his No. 83 Toyota Camry is 35th in owner points, just a single marker up on the No. 10 Chevy shared by Danica Patrick and David Reutimann.
Cassill, who will appear on SPEED's NASCAR Race Hub Wednesday at 6 p.m. ET, isn't dicing with Tony Stewart and Carl Edwards for race victories yet, but he's not driving over his head and isn't tearing up too much equipment, either. Most of all, though, he's in the race every week, something not everyone can say.
"It's been really exciting, it's been a lot of hard work and it's harder than it looks," Cassill said of life with a start-up team. "These guys work really hard, and they're all just trying to get us locked in (to the top 35 in owner points) right now and secure in the points, and there's a lot of improvements to be made, and we're working on those."
According to Cassill, the BK Racing effort consists of about 30 employees and a handful of investors, including ex-TRD Motorsports minority owner Ron Devine and former Red Bull exec Thomas Ueberall. One of the biggest challenges, of course, is finding money to power their cars with.
"We're generating corporate Burger King interest and trying to get the vendors involved, things like that, to help fund the race team," Cassill said. "We're also searching for sponsors. … We're just trying to build a race team from the ground up."
One of the under-appreciated nuances of Sprint Cup racing is that the guys at the back of the field are as competitive with each other as the guys fighting for victories and top fives consistently.
"Even the single-car teams and the underfunded teams, they're pretty good," said Cassill. "They got their stuff right. They know how to work on their cars, they know how to be efficient. The Tommy Baldwin Racing team (that Patrick and Reuitmann drive for), has been around for a few years now and it's been that same group of guys and they all work hard. Those guys are tough to race. Frankie Stoddard's team (the No. 32 FAS Lane Racing Ford), they're efficient. Front Row Motorsports, they're two cars there and are comparable to our size."
So for BK Racing and Cassill, those are his closest rivals.
"They're all real race teams," said Cassill. "Even though they're not winning the races like the Hendrick teams and Roush and Gibbs, these are real race teams that are tough to compete against."
Cassill is trying to use this year as a building year, to scratch and claw through 2012 and hope to create a strong foundation for next year and beyond. "I would like to drive for this team for a long time," he said.
Asked what will make for a successful season, Cassill said, "To know that we have something to build off of for 2013, to be ready to put bodies on new cars for next year and to be able to look back at our stats and see a steady increase in our results and our performance."
Cassill has no illusions that it will be easy.
"Our team is probably going to go through changes, and we're going to find out who does what's best for our team," he said. "But as long as he we keep making forward steps … at the end of the year, I can look back and say, 'Yeah, look where we came from. Look at what we were struggling with at Martinsville and Fontana and now look where we're at.'"
Tom Jensen is the Editor in Chief of SPEED.com, Senior NASCAR Editor at RACER and a contributing Editor for TruckSeries.com. You can follow him online at twitter.com/tomjensen100.