CUP: Biffle Sees Lead Disappear In Final Miles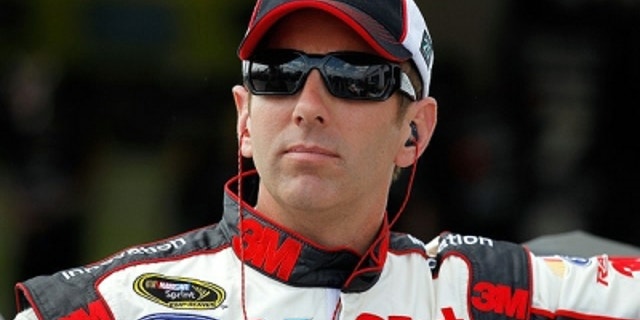 Greg Biffle did virtually everything right until the final lap of Thursday's second Gatorade Duel Daytona 500 qualifying race.
Approaching the white flag, Biffle, who had led much of the race, was on defense, trying to keep the lead from a pack of jackals floating on or near his rear bumper.
Matt Kenseth, Biffle's Roush Fenway Racing teammate, and Jimmie Johnson were roaring toward the lead on the outside as the front pack approached the white flag. Biffle saw the Kenseth-Johnson draft moving forward and moved up the track to block. But Kenseth, and then Johnson, responded immediately, slipping down the track and pushing into first and second place.
That wrote finish to Biffle's day. Despite having a strong day and a big run, he finished fifth. Kenseth won the race.
Even though the day brought a touch of disappointment, Biffle didn't leave the track with his head hanging. He qualified second Sunday in time trials, locking in that spot for the start of Sunday's 500. And, unlike some other drivers Thursday, Biffle moves forward with his primary car intact.
"It got a little dicey there at the end," Biffle said. "I could have probably blocked a little bit more than I did, but that's not the time to block right there for that win.
"It was a pretty good race. I learned a lot about the car."
Biffle said he thought the Kenseth-Johnson draft might bog down as the two drivers came up from the outside.
"I wasn't sure I was going to stay committed to the bottom, but, at the last minute, I decided to jump up there and try it, but Matt is pretty smart," he said. "He was pretty far up. He wasn't coming down close to us to where if I would have moved I could get in front of him. I had to move three lanes to get in front of him, so he did the right thing."
Mike Hembree is NASCAR Editor for SPEED.com and has been covering motorsports for 30 years. He is a six-time winner of the National Motorsports Press Association Writer of the Year Award.