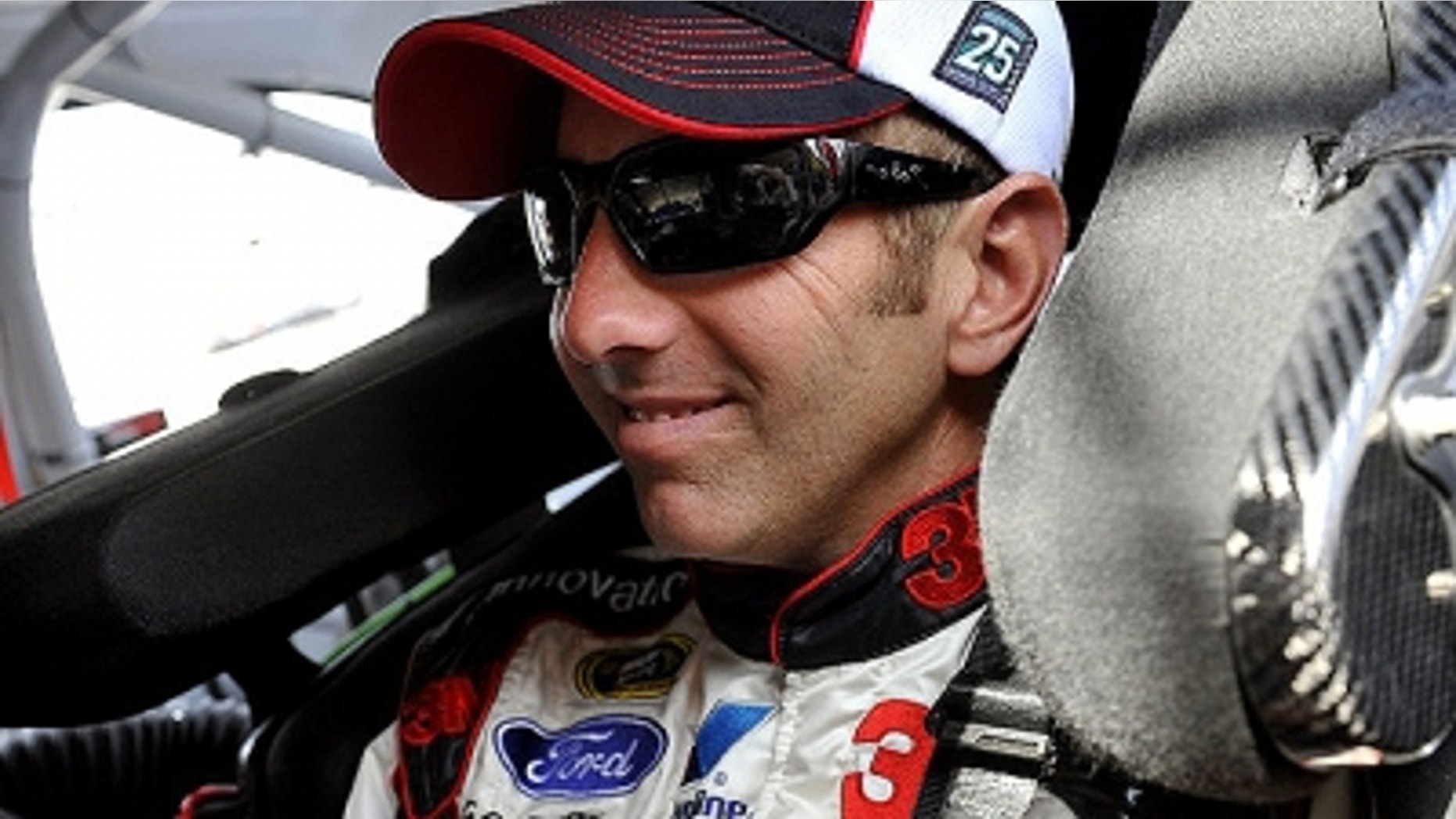 While the Toyotas of Joe Gibbs Racing and Michael Waltrip Racing dominated the action Friday at Auto Club Speedway, Greg Biffle continued to show impressive strength in his No. 16 Roush Fenway Racing Ford Fusion.
Biffle, the NASCAR Sprint Cup points leader after four races, qualified fourth for tomorrow's Auto Club 400 behind JGR teammates Denny Hamlin and Kyle Busch and third-place Mark Martin of MWR. Biffle was also eighth-fastest in Friday's lone practice, which bodes well for his chances on Sunday.
In 17 starts at ACS, Biffle has one victory and two runner-up finishes, with the 2-mile oval generally being a strong track for the team.
"We've got a really, really fast car, so that's good," Biffle said after Friday's qualifying session at the track. "That will be good. I've got a lot of confidence going into the race this weekend with a car we know is faster than what it qualified already, so we're pretty happy."
Overall, Biffle has lots of reasons to be happy.
Biffle opened the season with third-place finishes at Daytona International Speedway, a restrictor-plate track; Phoenix International Raceway, a one-mile oval; and the 1.5-mile, high-banked Las Vegas Motor Speedway, three very different types of tracks.
That he did so well in such a cross-section of facilities shows his Roush Fenway Racing team very much has its act together.
The only hiccup came last weekend at Bristol Motor Speedway, where Biffle qualified on the pole but finished a disappointing 13th. On Monday, he found out why.
"I obviously feel really good about the season so far," Biffle said. "I really wanted to get back to the race track after our final run last week at Bristol. We had a right-front bump stop that broke on the last pit stop of the day. Obviously when we jacked it up, the piece came out or fell out, and I couldn't figure out why we went from seventh to couldn't-get-out-of-the-way-quick-enough and fell back. But, anyway, on Monday I felt tremendously better about what had happened there, so I'm really excited about coming here and getting back in the car and getting going again."
Of particular encouragement to Biffle this weekend is that he didn't do an especially great job on his qualifying lap, yet still ended the session fourth out of 46 cars setting times, an impressive accomplishment.
"I probably over-drove (Turns) 3 and 4 a little bit," Biffle said. "I got a little aggressive and I feel bad because our car is a fair amount faster than the lap I ran, but I screwed it up. I got in a little deep and got on the brakes a little harder to compensate and I got the front bouncing on the race track. That ran me up the hill, but the track has a lot of grip."
Biffle and the other 42 cars that made the race will have two last chances to sort their cars out prior to Sunday's race: There will be two Sprint Cup practices on Saturday, the first from 12:30-1:20 p.m. ET, with Happy Hour from 3:50-4:50 p.m. SPEED will televise both.
Tom Jensen is the Editor in Chief of SPEED.com, Senior NASCAR Editor at RACER and a contributing Editor for TruckSeries.com. You can follow him online at twitter.com/tomjensen100.