CUP: Atlanta Power Rankings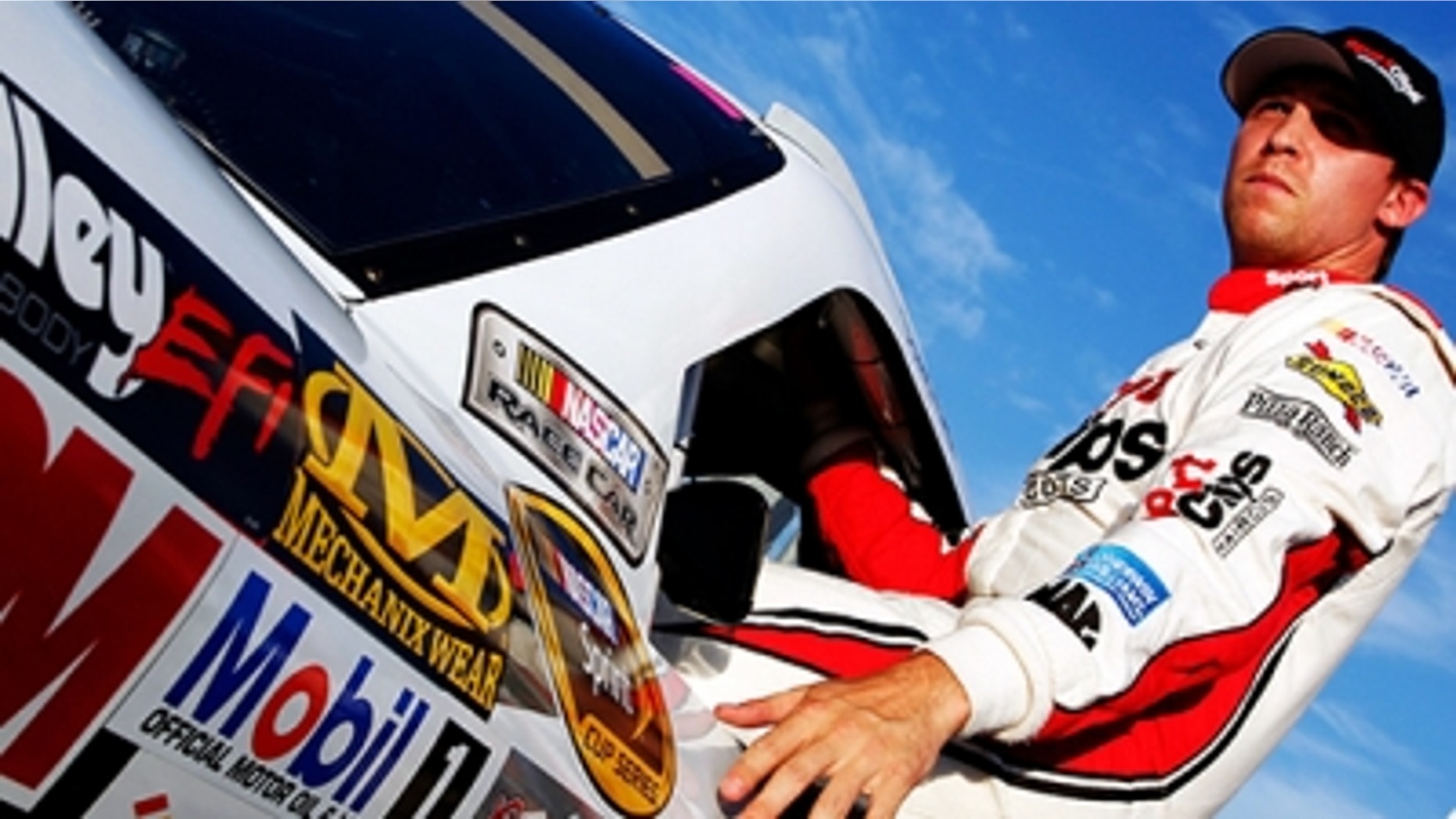 Back to back victories at Bristol and now Atlanta Motor Speedway move Denny Hamlin to the top of the FOXSports.com/SPEED.com Power Rankings.
The new list:
1. DENNY HAMLIN — Talk about peaking at the right time: Three weeks ago, Joe Gibbs Racing seemed in complete disarray and now Denny Hamlin is the championship favorite. My, how things change. Last week: 5th.
2. DALE EARNHARDT JR. — Junior was a lap down for much of the night, but used the wave-around to rally back and finish a solid seventh, a truly impressive effort on his part. Last week: 2nd.
3. BRAD KESELOWSKI — By finishing third on a night when he was nowhere near the fastest car, Keselowski made chicken salad out of chicken … well, you know. Last week: 4th.
4. GREG BIFFLE — The points leader was super-fast at times during practice, but honestly was not very good in the race, finishing 15th. Inexplicably, he still leads the points Last week: 3rd.
5. MARTIN TRUEX JR. — A heartbreaking loss for Truex, who had the race in the bag until a late-race caution cost him the victory. Last week: 6th.
6. JIMMIE JOHNSON — A rare driver error by Johnson caused a late-race crash. Realistically, he was no better than a 10th-place car. Last week: 1st.
7. MATT KENSETH — A so-so finish for Kenseth, who ran ninth but was never a factor in the outcome of the race. Last week: 8th.
8. KEVIN HARVICK — For the first time in 13 races, Harvick actually led a lap. In fact, he led 101, four less than Hamlin. Last week: 11th.
9. KYLE BUSCH — For the second race in a row, Busch finished sixth. But he helped his Chase chances a whole lot. Last week: 12th.
10. CLINT BOWYER — First a blown engine in practice, then a dead battery in the race for Bowyer. Not a good weekend. Last week: 7th.
11. TONY STEWART — He won the pole, finished 22nd and clinched a Chase spot, something of a mixed weekend for defending champion. Last week: 10th.
12. KASEY KAHNE — Surprisingly, Kahne was woefully uncompetitive at Atlanta, finishing 23rd after battling handling woes all night. Last week: 9th.
13. JEFF GORDON — The four-time champ was kicking himself for not putting the bumper to Hamlin with a Chase berth on the line. Last week: 13th.
14. MARCOS AMBROSE — After a 17th-place finish, Ambrose needs to win at Richmond or else miss the Chase. Last week: 15th.
15. RYAN NEWMAN — Crashed out again, Newman needs to win at Richmond, too. Last week: 14th.
16. PAUL MENARD — Almost Menardi Gras, as the Richard Childress Racing driver finished eighth. Last week: 19th.
17. JOEY LOGANO — The odd man out at JGR puked all weekend but finished 18th. Last week: 16th.
18. CARL EDWARDS — After Atlanta, Edwards' Chase aspirations are deader than Rick Santorum's presidential chances. Last week: 17th.
19. BRIAN VICKERS — He didn't race this weekend. He's still better than some guys who did. Last week: 18th.
20. JAMIE McMURRAY — When McMurray crashed with five laps to go, it changed the outcome of the race. Last week: 20th.
Tom Jensen is the Editor in Chief of SPEED.com, Senior NASCAR Editor at RACER and a contributing Editor for TruckSeries.com. You can follow him online at twitter.com/tomjensen100.