CUP: Aching Gordon Aims For Rebound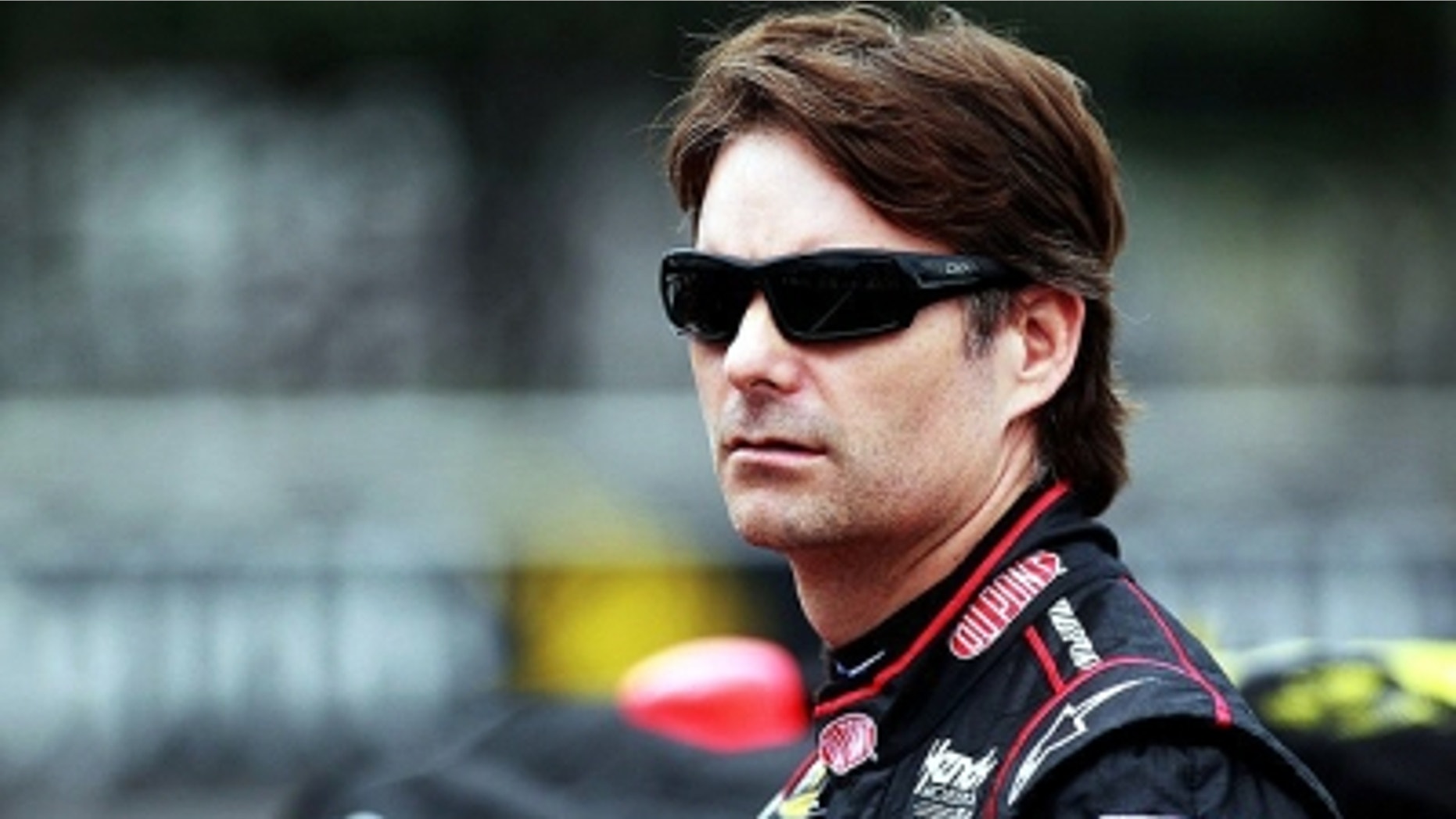 Jeff Gordon, a man who has seen the best and worst of what racing has had to offer over the last two decades, minced no words about his 2013 season to date.
"Our season has been terrible," Gordon told reporters at Dover International Speedway Friday morning.
"Terrible" might be too strong a word, but the numbers through the first 12 races of the NASCAR Sprint Cup season have not been especially encouraging: With one-third of the season in the books, the four-time series champion has only a pair of top-five and three top-10 finishes to his credit.
Heading into Sunday's Fedex 400 benefiting Autism Speaks, Gordon sits just 15th in points, not anywhere near what he wanted or expected to be. "I feel like Martinsville and Darlington have been two where we put together solid races," said Gordon. "Other than that, I can't say we have done much. Just hasn't been our year."
Oddly enough, though, Gordon's 2013 season is off to a substantially better start than his 2012 season. Last year at this time, he was 22nd in points with just one top five and three top 10s to his credit. Yet, somehow Gordon rallied last year to make the Chase for the Sprint Cup and finish 10th in points.
This time out, Gordon is hoping that he, crew chief Alan Gustafson and the rest of the No. 24 Hendrick Motorsports team can catch lightning in a bottle a second time. It starts Sunday afternoon at Dover, a track where Gordon has four career victories.
"We are going to fight like we did last year as hard as we can to make up for it," Gordon said. "A lot of racing left to go. I think our cars certainly continue to improve which always helps put a string of good finishes together to get ourselves further up in the points."
If Gordon's turnaround is to begin this week, he's got quite a challenge ahead. Dover is one of the most physically demanding tracks on the NASCAR circuit. This weekend, temperatures are in the mid-90s and Gordon is still aching from last weekend.
On Sunday night, Gordon crashed hard with 75 laps to go in the Coca-Cola 600, getting shoved into a section of the Charlotte Motor Speedway frontstretch wall that had no SAFER barrier.
"I had a rough week," Gordon said. "I didn't quite understand the pain that I was feeling that night until I went back and watched the video and realized the angle that I hit as well as the fact that there was no SAFER barrier. I had no idea there was no SAFER barrier at that dogleg on the frontstretch."
And Gordon was not happy about it, either.
"That blew my mind that there wasn't one (a SAFER barrier)," said Gordon. "I mean, there's one at the start/finish line and it stops and then there's one at Turn 1. It goes around to Turn 2. That kind of shocked me."
Tom Jensen is the Editor in Chief of SPEED.com, Senior NASCAR Editor at RACER and a contributing Editor for TruckSeries.com. You can follow him online at twitter.com/tomjensen100.