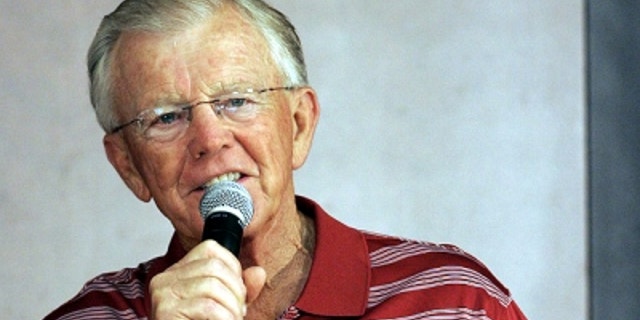 In announcing Matt Kenseth as its new driver for 2013, Joe Gibbs Racing trades a young whippersnapper (Joey Logano) for a sage veteran – a confident wheelman who has been there and done that.
How will the new mix – Denny Hamlin, Kyle Busch and Kenseth – work as JGR attempts to recreate the championship success it enjoyed when Tony Stewart was the team's lead driver?
"This is going to be a very talent-heavy organization, I feel like," said Hamlin, the only Gibbs driver guaranteed of a spot in this year's Chase for the Sprint Cup entering Saturday's regular-season finale at Richmond.
"I've got, in my opinion, two of the top-five drivers in NASCAR as teammates, so I think that from that standpoint it's going to be more information for us to use. I think it's going to be fuel for me to push myself to be even better.
"I know there are tracks that he (Kenseth) is head and shoulders better than I am at, so I will be leaning on him for that. I think that, really, we have a group that there's no reason at any year that all three of us shouldn't be in the Chase."
Hamlin, who has won the last two Sprint Cup races and is considered one of the favorites in the Chase, said he patterned his approach to racing after Kenseth and another former champion, Bill Elliott.
"I'm excited to have him as a teammate because he's a guy that I look up to," Hamlin said. "Between him and Bill Elliott, these are two guys that I try to model my driving style after. I think that we've always had a really good mutual respect on the race track. Never that I can remember, [we] never have gotten into it with each other. I don't even know if we touched each other on the race track at times.
"He's just a guy that we kind of understand each other. We're kind of soft-spoken at times, but we both feel like we get the job done, so it's good to have a teammate that's very similar to you."
Busch called Kenseth "a class act and a cool cat to hang around.
"Matt brings a vast array of experience, obviously, with the time he spent at Roush Fenway. It's certainly a different company than what JGR is, so he'll have some of that expertise that he can enlighten us with.
"All in all, Matt's a great racer. He comes from the same sort of short-track background that both Denny and I do with pavement late model racing and all that – coming up through the ranks into the Nationwide and then into the Cup series. I've been close to Matt ever since I met him the first time when he and my brother (Kurt) were teammates when I was introduced to him."
Team owner Joe Gibbs said his three drivers bring a lot to the table.
"I am excited to think that we have Denny, Kyle and Matt all sitting in a meeting talking things over," he said. "I would have to think it would be hard for us to miss something with those three guys on the feedback. It's exciting for us, Toyota and everybody here."
Mike Hembree is NASCAR Editor for SPEED.com and has been covering motorsports for 30 years. He is a six-time winner of the National Motorsports Press Association Writer of the Year Award.